Mission Impulseible: Finding culinary creativity in a forgotten food group
Harshbir Kang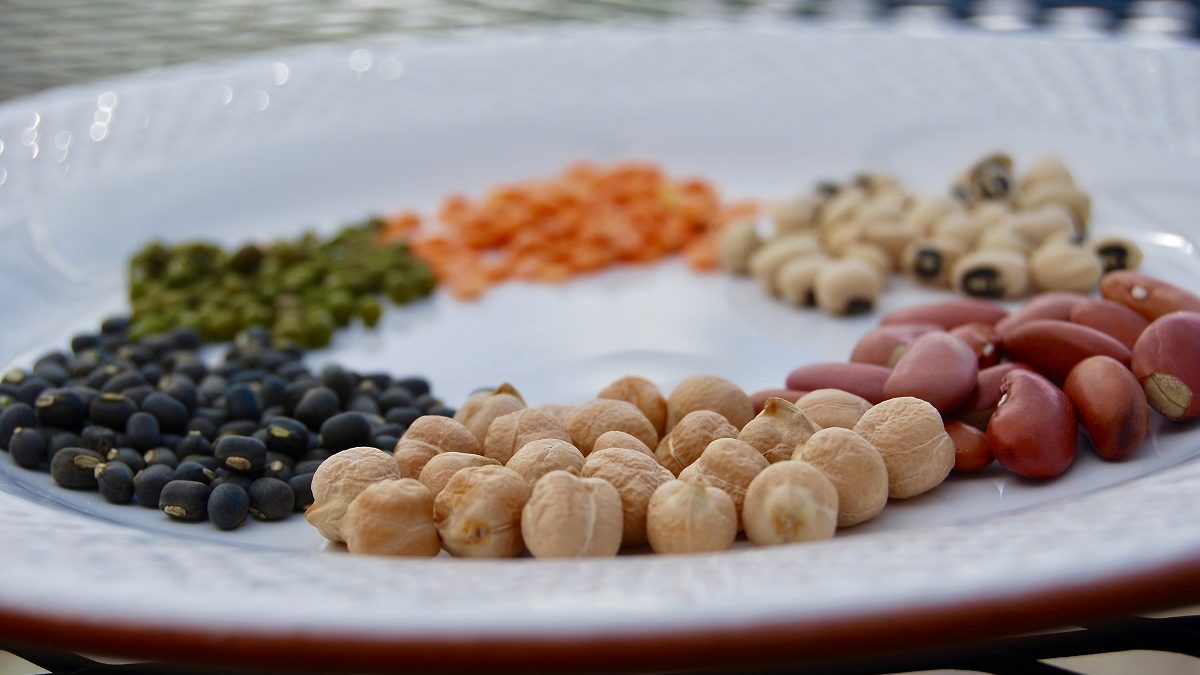 What is a pulse? No, not that thing doctors check, but an incredible group of foods that present vast opportunities for local creativity and investment.
If you've ever had hummus or chili, you've eaten pulses. Everything from lentils to beans, dried peas, and chickpeas fall into this category. High in protein and fibre and low in fat, pulses offer many nutritional benefits — they're a wonderful way to supplement your diet with B vitamins and minerals such as iron, zinc and phosphorous. Alberta itself produces so many pulses that someone decided to dedicate a whole event to them.
Enter Mission Impulseible 2017, a food development competition for students that recently took place at West Edmonton Mall's Fantasyland Hotel. Organized by Alberta Pulse Growers, this year's 10th annual event pushed contestants to develop pulse products targeting millennials. Among the competitors/attendees were two teams made up of Nutrition and Food Science students from the U of A, each crafting their unique takes on what can be accomplished with pulses. In addition to the inspiring culinary innovations, the evening also offered the opportunity to meet some of the farmers and scientists in the industry, as well as government representatives.

So, there it was: a large group of farmers, scientists, nutritionists, and millennials crammed into a room at the Fantasyland Hotel trying to get excited about little seeds. And initially, it was all rather perplexing. Part of me was expecting a vegan haven — the sort of place where the lingua franca embraces concepts such as "sustainability" and "plant-based foods" — and not a place to send a miserable man notorious for being an ignorant dick in such regards. But simultaneously it was rather fitting for a Punjabi man like myself, from a culture so well-versed in pulses that some in Afghanistan call us Daalkhaani (aka "lentil eaters"), to attend.
That being said, the venue had the air of a dimly-lit place your parents dragged you to (especially if you were raised by immigrants) on a weeknight. Featuring banquet tables, slideshows, toasts, and multiple expressions of gratitude, I might as well have been at a cousin's wedding.
Despite the interior, and the 30-minute speech about how great pulses were, the event offered the chance to sample some fascinating and delicious creations. A first offering, Cula Crunch, was a comforting mix of roasted honey chick peas, lentil bran flakes amidst clusters of almonds, sunflower seeds and oats. PeaCo, developed by the one of the U of A teams was a creamy coconut pudding made with chickpea milk over a red bean paste base, while the second U of A team's entry, Lentola, incorporated green lentils, red lentils and chickpeas in an attempt to create a "curry in a hurry" bar. Each were creative and innovative in their own right, but it was Lentola that earned first place with their pleasantly palate confusing, savoury granola bar. 
The evening also hosted a "name that pulse" game, where attendees could test their pulse knowledge by examining samples in small trays distributed to each table. While the game lightened the mood in the room (many of the farmers and scientists wore jovial expressions — although the cash bar at the back of the room may have contributed to the face) it was a challenge. The farmers at our table only scored three out of six and the highest score was four.
Regardless, the games and networking opportunities offered the chance to meet some fascinating characters, the most interesting of whom were the farmers. Incredibly well-read and knowledgeable, these ambassadors of the prairies offered many insights into pulse growing in Alberta and farm life in general. It was especially interesting to see them so fascinated by the many ways pulses can be cooked. "We just grow them. We don't necessarily get to eat them very often," one of them remarked.
Despite the lacklustre venue, Mission Impulsible 2017 was an incredible opportunity to meet some amazing individuals and see the two teams of U of A students take home first and second place. Aside from being a wonderful showcase of the incredible ingenuity and talent in Alberta, it revealed the intricacies of a truly captivating local industry.