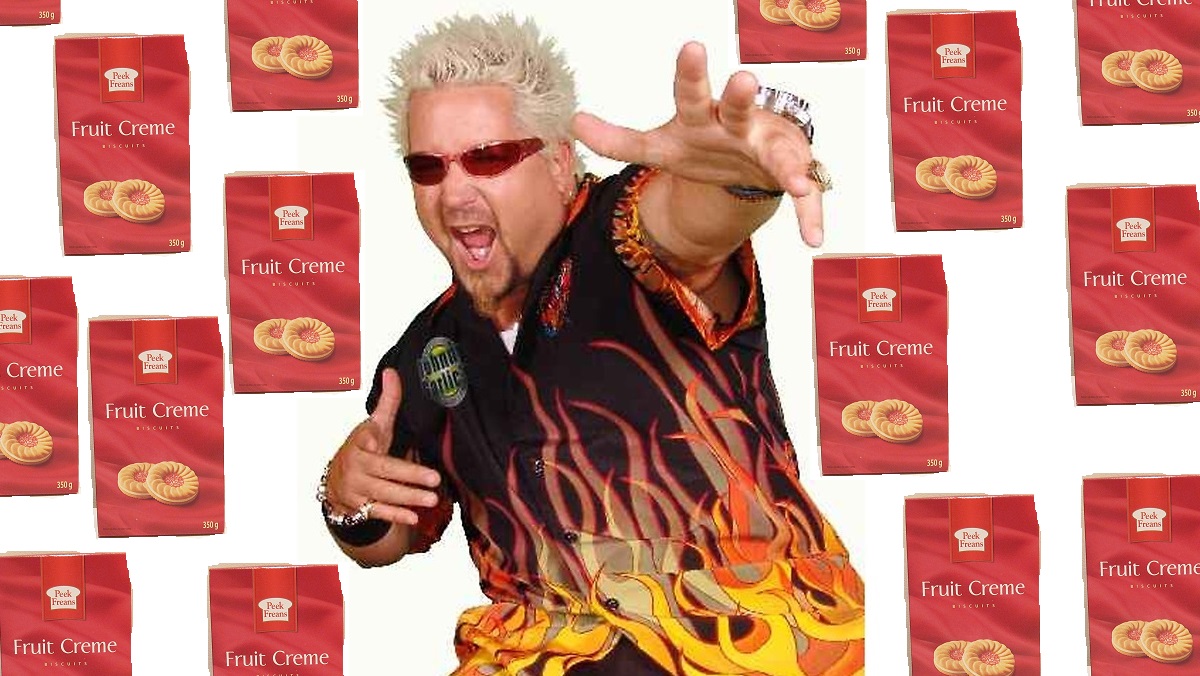 Would you and your taste buds like to go on a trip to Biscuit town?
If you don't know the company Peek Freans, their most famous biscuits are either the digestive cookies, or those delicious cookies with the red jelly in the centre. Although these two are the most widely known, Peek Freans offers a great variety of cookies, and I have taken the liberty of rating my top five favourites.
---
5. Short bread
Are you short? Do you like bread? Do you like cookies? Then I have the perfect cookie for you! Introducing the Peek Freans shortbread cookie. Let's be real though, who doesn't enjoy a classic short bread? These cookies are buttery and melt-in-your-mouth tasty. The perfect pick me up when you had to spend your day with the annoying people in your classes, and you need to be reminded that there are indeed good things in this world. You may be thinking something along the lines of hmmmm… buttery doesn't sound good for that summer body I'm trying to get… Well, to that I say, would you rather be slim and angry, or have more to love and be happy because you ate a Peek Freans shortbread? I would pick the latter.
4. Fruit Crème
Do you like jelly? Even better, do you like being filled with jelly?? Or maybe you enjoy your baked goods to be filled with jelly.  If any of those above prospects excite you, boy have I got the Peek Freans for you! The fruit crème jelly-filled cookies are undoubtedly ones you are familiar with from your childhood: a much simpler time before you were a broke, stressed out university student. Lucky for you, these cookies have the power to momentarily transport you back in time, and that's why they're a classic. First stop is the heavenly cookies, and next they get hit with the sweet icing. Finally, as you make your way to the centre of the cookie, that sticky red jelly meets your taste buds, and you're in pure bliss! They provide a fleeting moment of happiness before you go back to your assignments.
3. Digestive/Digestive chocolate
If you are not full of jelly, maybe you are full of shit. Have no fear, because the digestive cookie is here! Although one could argue the digestive and digestive chocolate coated should be two different cookies, I wanted to group them to show you more of the wonderful world of Peek Freans. Whether you're a good girl, and prefer the plain digestives, or a bad boy, and like to live on the edge with some chocolate dipping, there is something for everyone in the realm of digestive cookies. These cookies likely also made it into your childhood, and thus hold some of the same nostalgic power as the jelly filled. However, these cookies are great for digestion — as the name suggests. If you don't believe me, take Yesmine's word.
"This is what gets my bowels goin'!"
– Yesmine Elloumi, a serious biscuit enthusiast
These cookies may be on the plainer end, but they're AMAZING dressed up with a little peanut butter, and that versatility makes them one of my personal favourites!
2. Nice
Are you a nice person? Does everyone always tell you how nice and sweet you are? Or maybe you are terrible, but would like some more niceness in your life. Regardless, these cookies are nice enough to match the wonderful person you already are — or may just help you to be nicer.  They are similar to a sugar cookie: light and soft with a sugar coating. Sounds niiiiiice, right?  These cookies are sure to hit the spot if your taste buds are looking for a trip the Niceville, population: you.
1. Pecan Passion
Have you been reading this article thinking to yourself "these all sound nice, but I am a passionate person filled with desire, and need something a little more — dare I say — risqué to satisfy me!" Well, you're in luck my friend. Although Peek Freans has many delicious vanilla cookies, they do have something reserved for the people looking for more excitement! I introduce you to the pecan passion cookies. These cookies are devilishly delectable, filled with delicious pecan chunks in a buttery smooth biscuit. Yes, perfect for the passionate U of A student such as yourself. Discover your true passion — for biscuits — with pecan passion.