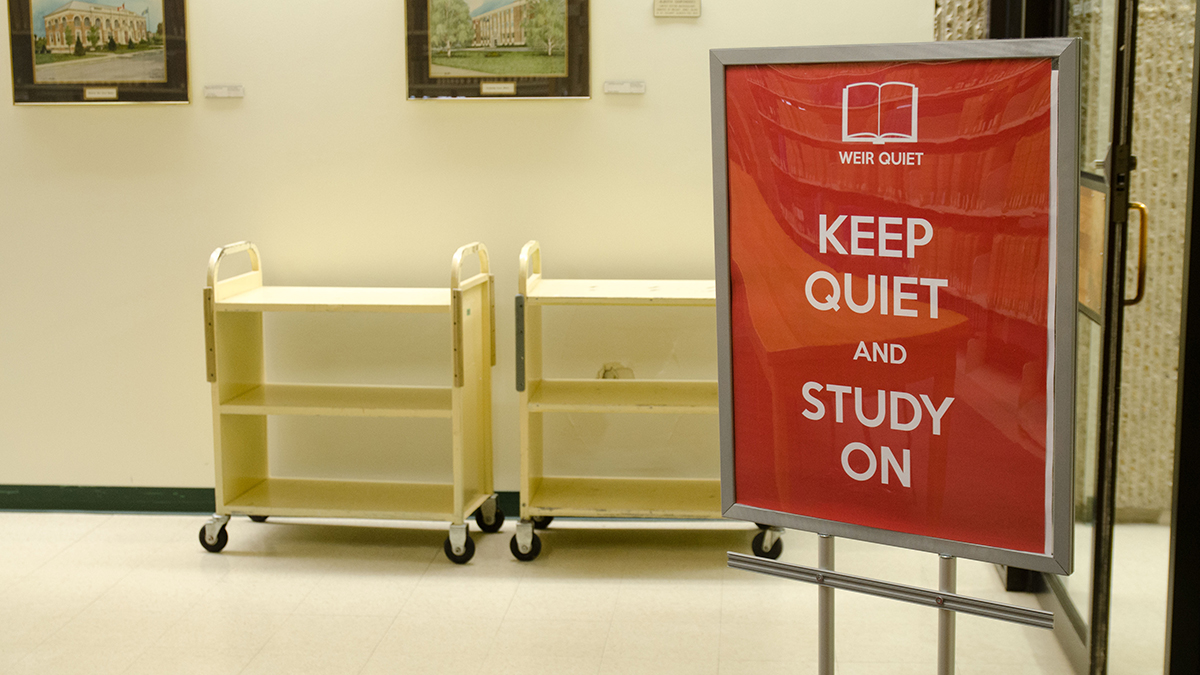 Finding a study spot on campus that won't eventually suck the soul out of you can be hard.
Studying in the same ECHA seminar room or table at CAB can get tiring and mundane, but no one wants to stumble around like an idiot looking for a place to get work done. So, if you want a laid back atmosphere to read your notes, or if you need to focus and learn four weeks of material before a final, here are the top five places to study on campus: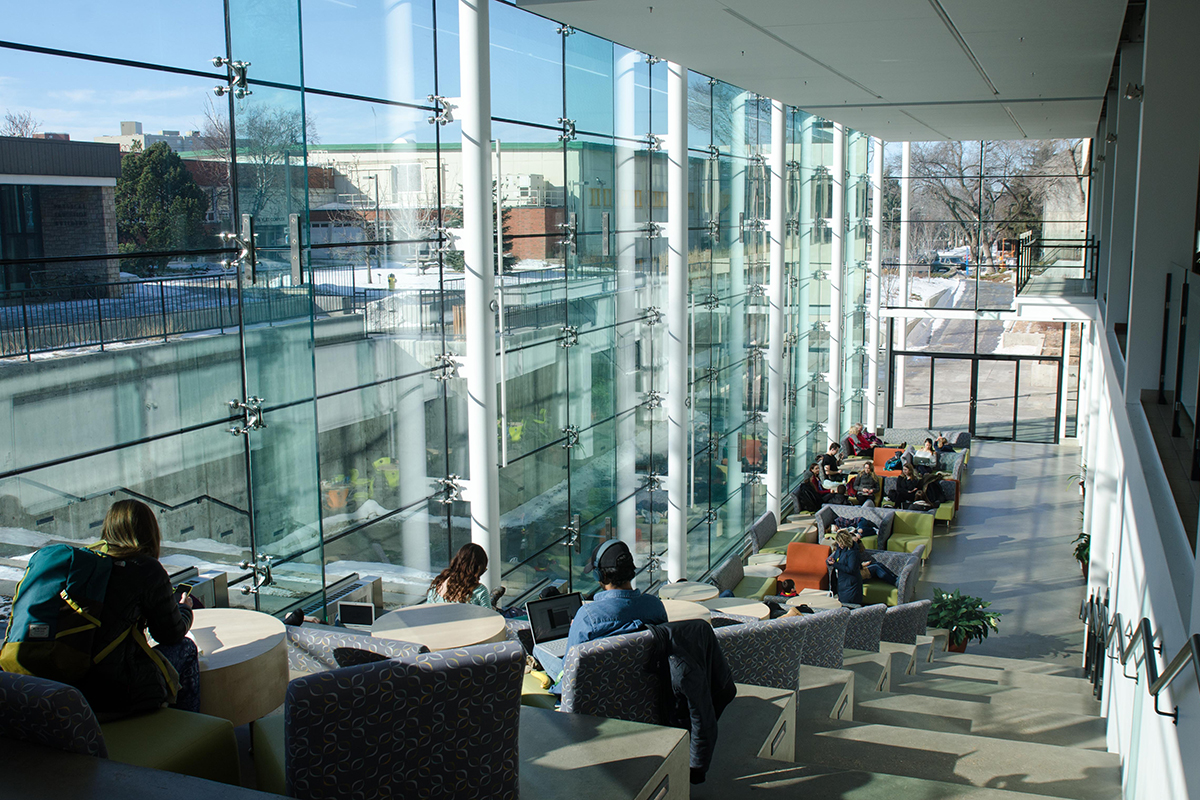 SUB
SUB might not be the most quiet or peaceful place on campus, but it's by far the most convenient. SUB has it all. The food court, plugins, tables, and those big green beanbags for when you've had enough of sitting in real chairs. And because SUB is open 24/7 during the school year, you, like me, can study here at saddening hours of the night.
Grab a table on the main floor if you want an easy going atmosphere, or head to one of the quiet rooms in the basement or main floor if you need to focus.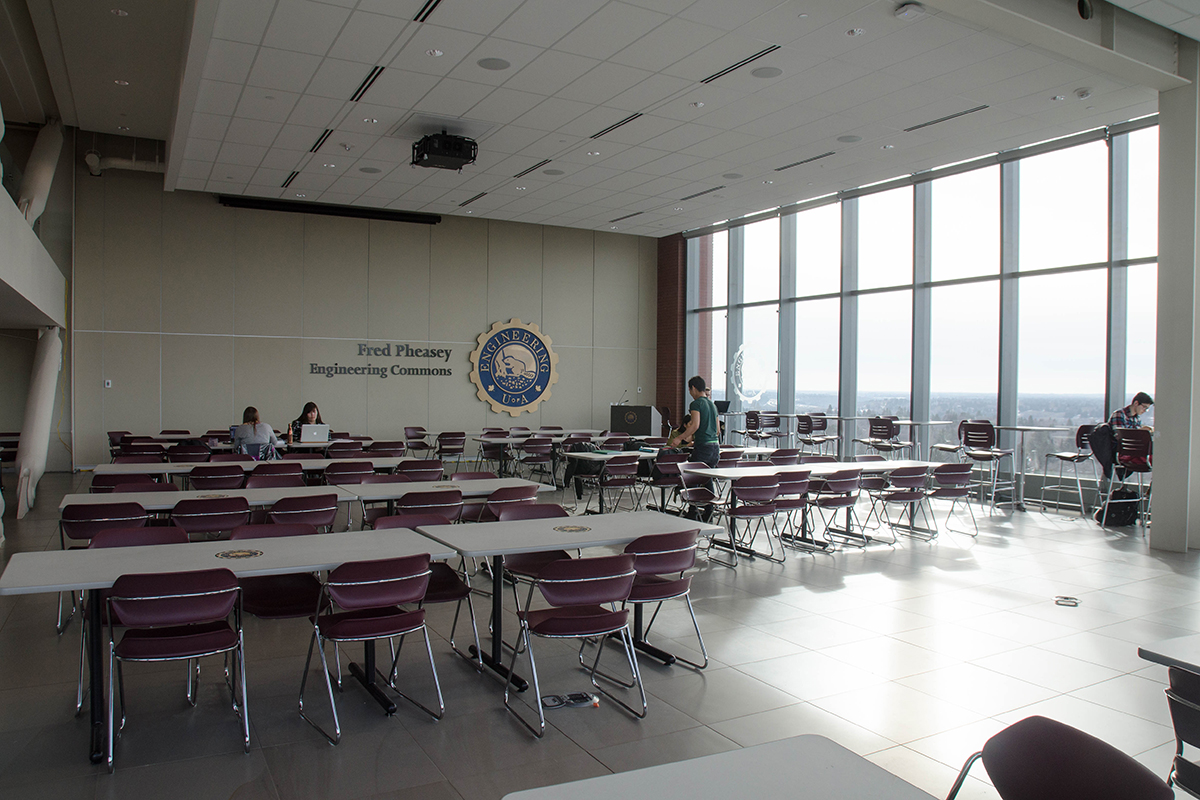 DICE eighth floor
If you're looking for a place with some background noise and a good view while you study, and you don't mind the aversive sight of engineering students, make the trek to the eighth floor of the DICE building. This place showcases the most stunning view of Edmonton. It overlooks the river valley and the downtown core.
There are tons of tables on this floor, so you shouldn't have a problem getting a spot to study by yourself or with some pals during peak hours.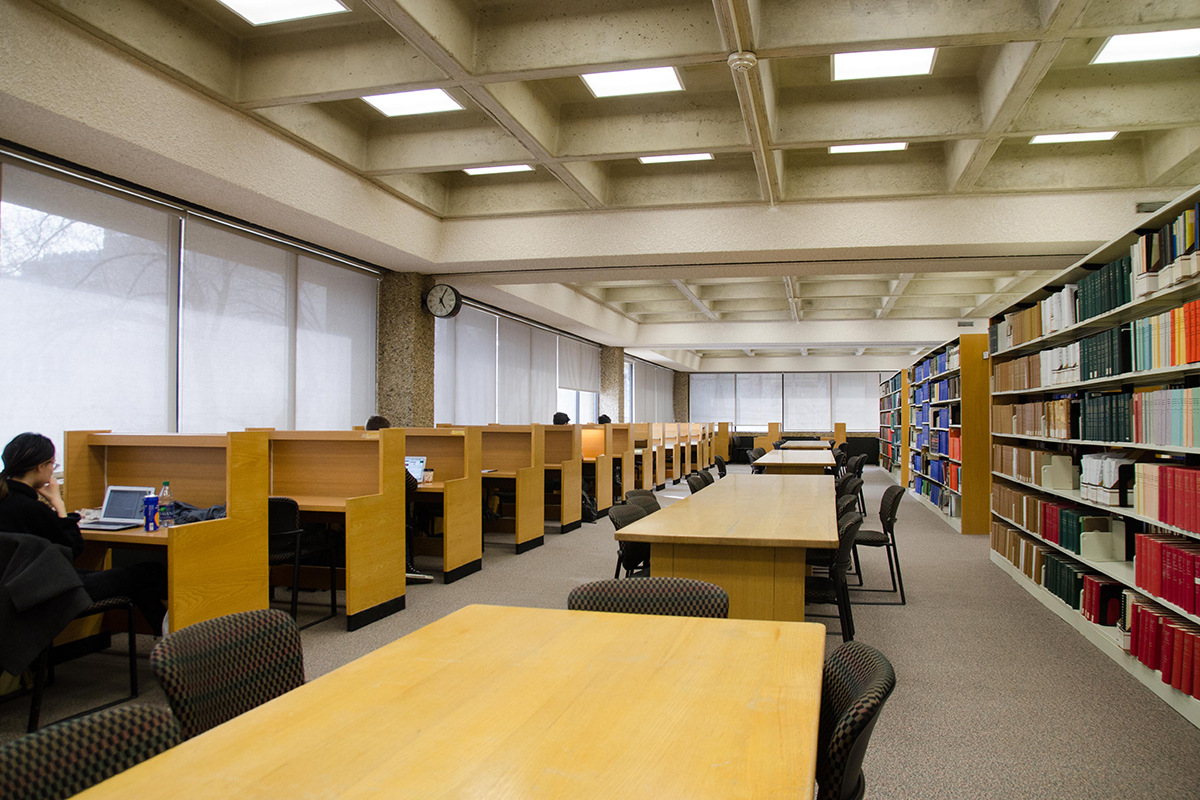 Law Library
The calm and comforting feel of the Law Library is bound to make any study session a productive one.
The first floor has no shortage of tables, cubicles, and couches, but the true allure of this place is the third floor. You can find a cozy spot at a table nestled near some bookshelves, or you can take one of the many cubicles near the windows for a pretty view and plenty of natural light.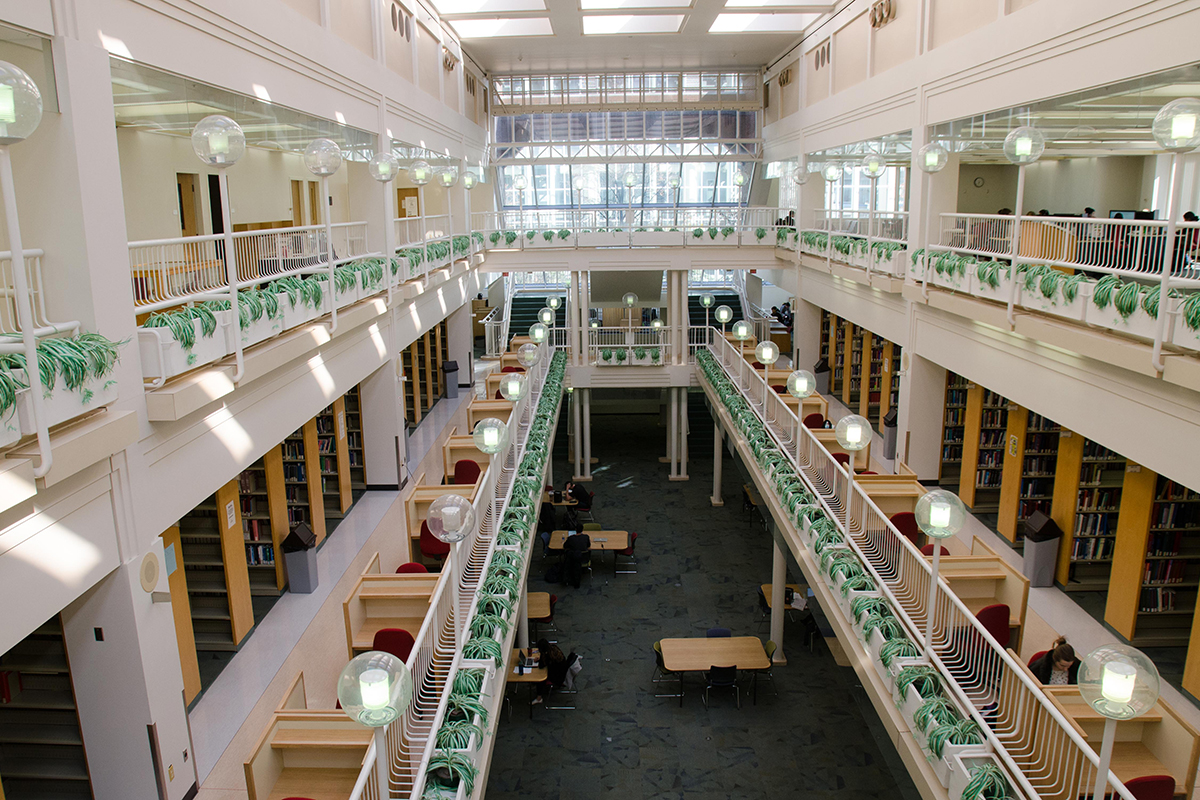 Health Sciences Library
No matter how much you hate lugging your backpack around, the Health Sciences Library is well worth the walk across 87th avenue. And if you're not tired of walking, it also has a sweet treadmill desk so you can get the blood pumping while you work.
I got very lost while walking through the corridors of the Mackenzie Health Sciences Centre the first time I tried to come here, but follow the signs and you'll soon arrive at three-level mezzanine library housing plenty of study space. There's a combination of quiet and common areas, so grab a table at whatever environment suits you best.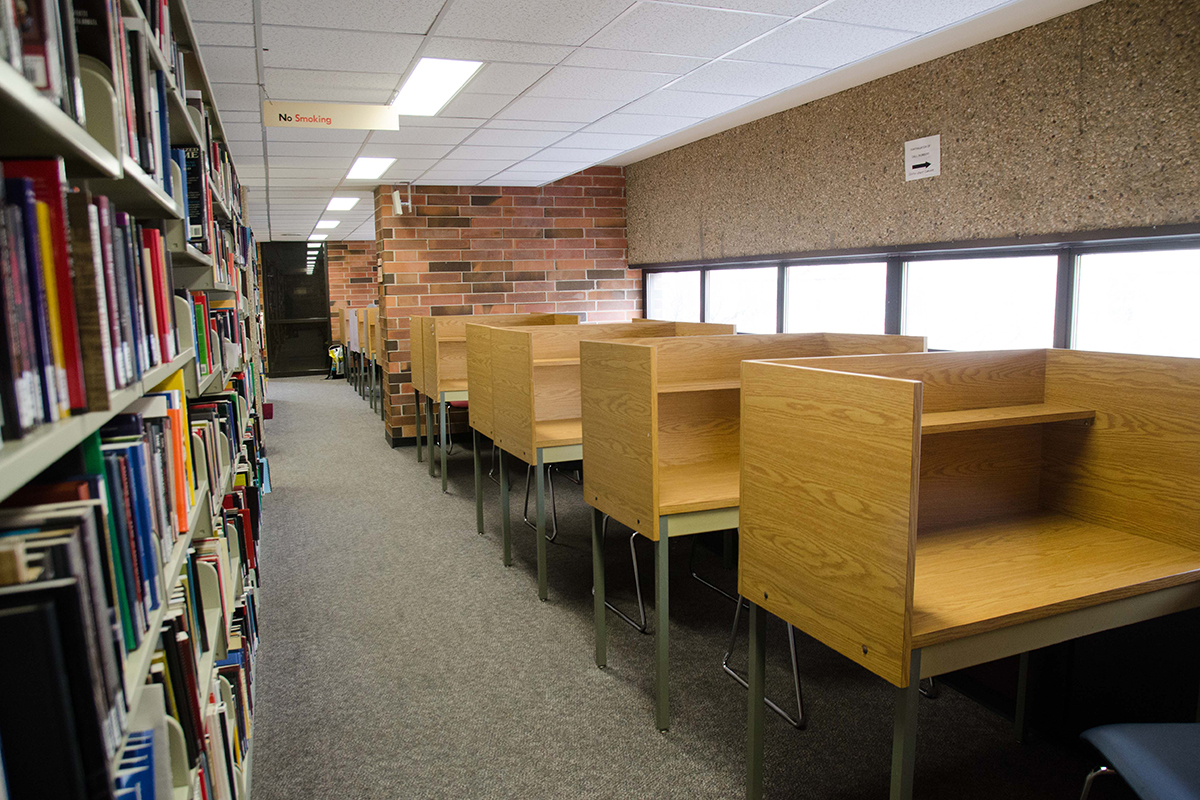 Rutherford North
This gem has never failed me, and it is my go-to spot when I need to get shit done. If you need quiet, check out the fourth floor. You'll find spacious cubicles overlooking the Arts buildings and Business Quad along the south wall by the windows.
If cubicles aren't your thing, there are large tables and couches throughout all five floors, so you'll always find a spot. Plugins are also plentiful if you're in dire need of that sweet, sweet electricity.
Despite its close proximity to HUB Mall and other high-traffic areas, most floors of Rutherford aren't overly busy, even at peak hours. This makes it a prime spot to do some distraction-free studying between classes or later on in the day.