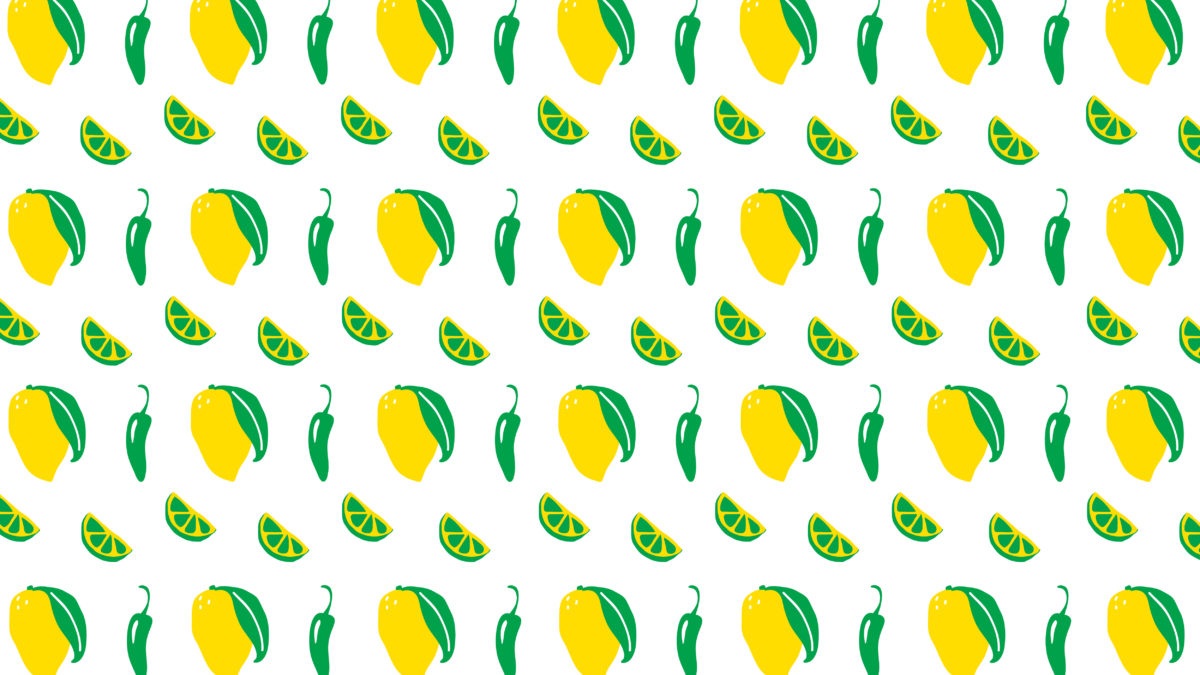 You don't need to be a chef at Tres Carnales or spend every summer in Mexico City to be able to make a traditional taco. All it takes is a quick trip to Superstore, 30 minutes in the kitchen, and a respect for your ingredients to impress dinner guests and tastebuds alike with simple but authentic flavours.
Even as an amateur cook, it's important to remember that no matter what you're cooking, you must stay true to ingredients and their traditional uses. I used to think of tacos as nothing more than beef, cheese, sour cream, and salsa on a glutinous tortilla. But not only is that taco oily, heavy, and loaded with boring flavour, it neglects the potential of the ingredients, which are just as easy to work with.
These two taco recipes may be simple, but  they should be. You don't need to overcomplicate them. And after your first bites, you will see why, as you will be celebrating the delicious simplicity the meats, sauces, and veggies offer. By no means are these creations purely Mexican or a culinary work of art, but they respect the traditional ingredients and treat them the way they were intended.
In the end, what will keep you coming back to these recipes is the thrill of exploring new flavours, and sharing them with the ones you love. With these on the menu, they will always be impressed, and you will feel fulfilled for being served something true, simple, and honest
---
Basic flank + onion

Traditional carne with a kick
10-12 servings
—————————————

Ingredients
1 package thinly sliced skirt steak (no ground beef!)
1 package of Manny's corn tortillas (small size)
¼ of a yellow onion
Cilantro
Jalapeño
Salt and pepper
Fresh squeezed lime
Sauce
Mexican green sauce (La Costeña is my brand choice and can be found at Superstore)
Assembly
Fry beef in a pan coated lightly with oil. Season to taste with salt and pepper. Cook on medium-high heat, stirring until meat is browned.
Note: Salt and pepper is all you need. But feel free to sprinkle in other of your favourite seasonings, such as Piri Piri for a customized flavour
Finely chop onion, cilantro, and jalapeño. Set aside.
Prepare tortillas. *see Cook's Note 1
Put 3-4 pieces of cooked steak onto tortilla and sprinkle with raw onion, jalapeño, and cilantro.
Pour Mexican green sauce over taco. *see Cook's Note 2
Squeeze lots of lime over taco.
Optional: Add Valentina hot sauce.*see Cook's Note 3

---
Coconut cod + avo-mango slaw

Coconut cream and tropical tings!
10-12 servings
———————————————–

Ingredients
1 fillet of Atlantic cod (fresh or thawed from frozen)
1 can of coconut milk
Salt and pepper
Manny's corn tortillas (small)

Slaw
American coleslaw
Cubed mango (can use fresh or thawed from frozen)
Avocado
Fresh squeezed lime
Salt
Sauce
7-8 drops of chipotle Tabasco (gives medium heat)
1/2 cup mayonnaise (can substitute with plain Greek yogurt)
Assembly
Make sauce. Combine mayo and chipotle Tabasco. Stir until red colour dispersed evenly. Cover and chill until ready to assemble.
Note: 7-8 drops will give medium heat. Add more or less for your desired heat level, but ensure the chipotle flavour still comes through the mayo.
In a sauce pan, bring two cups of coconut milk to a boil. Add cod pieces and season with plenty of salt and pepper (the fish is bland and needs extra flavour!). Cook for about 12 minutes on medium heat. The fish is done when you can stick a fork in it and it easily flakes.
While the fish is cooking, make the slaw. Chop avocado and mango into small cubes. Add a few handfuls of American coleslaw. Simply squeeze lime over mixture and add a pinch of salt. Toss.
Prepare tortillas. *see Cook's Note 1
Remove cod from coconut milk with a slotted spoon to drain liquid and place on plate.
Break off chunks of cod and place 3-4 in warmed tortilla. Add a tablespoon of slaw. Drizzle sauce over.
Optional: add Valentina hot sauce.
---
*Cook's Notes 1: Corn tortillas, although the most traditional, are also the most finicky to prepare. Sometimes when cooked in a pan like a wheat tortilla they come out too crispy or dry, which makes them taste like cardboard. That's why you must heat them in the microwave, wrapped in a damp rag for 30 seconds, so they come out nice and fluffy and ready to enjoy. Personally I think the flavour of corn versus wheat adds a nice sweet element to both the meat and fish varieties.
*Cook's Notes 2: PLEASE USE the finest of Mexican sauces, i.e. the green sauce or Valentina (see my other note). Green sauce is made of tomatillos (a tart green tomato), onions, jalapeno, and cilantro. These ingredients play most nicely off of the basic flavours of the beef and onion taco. DON'T USE the type of salsa that goes with sour cream and nachos. It's chunky, overly tangy, and will run all down your arm while you eat.
*Cook's Notes 3: Valentina is one of the best traditional hot sauces. It's perfectly spiced and seasoned for every occasion. If you haven't tried it, as soon as you do it will become your staple. Even on avocado toast or your morning fried egg… damn.