Features
What happened after the CCIS incident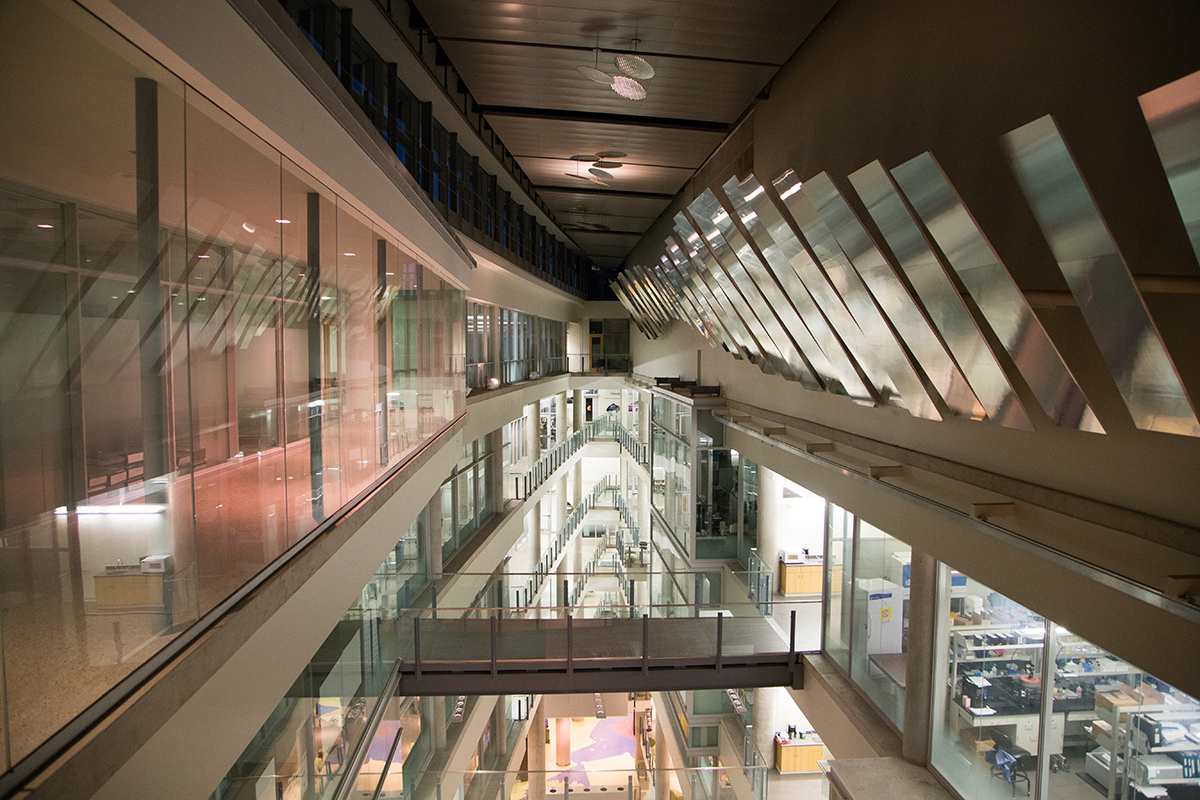 This story contains subject matter and imagery relating to suicide that can be disturbing to readers. Please read at your own discretion.
---
It was October 21, 2016. Kristen Dietrich, a fourth-year honours neuroscience student, had spent the past five hours studying for a midterm in Centennial Centre for Interdisciplinary Sciences (CCIS). In the last three, she noticed a man on the sixth floor — in a place inaccessible to students. Finally, on a trip to fill up her water bottle, she noticed the man had moved onto the ledge and was talking down to a woman on the fifth floor.
The woman, another student, shot a panicked look at Dietrich. She realized she had to intervene. She told the woman to go call University of Alberta Protective Services (UAPS) and listened as the man in crisis said he wanted to jump.
UAPS connected the two students with a 911 dispatcher who asked Dietrich for CCIS's address. She didn't know. The dispatcher asked again, and again, she said she didn't know. Eventually, he looked up CCIS's address and told her what it was "for future reference."
"Just please send someone here," she pleaded.
The dispatcher asked Dietrich if she was sure she was dealing with a suicide attempt. (In a private meeting later on, a representative from UAPS would apologize to Dietrich for the way the dispatcher responded, saying his intentions to keep Dietrich talking on the phone were correct, but that his phrasing had "obviously rubbed her the wrong way.")
"Are you sure he's going to jump?" he asked. "You guys aren't in finals right now, does he have a reason to jump?"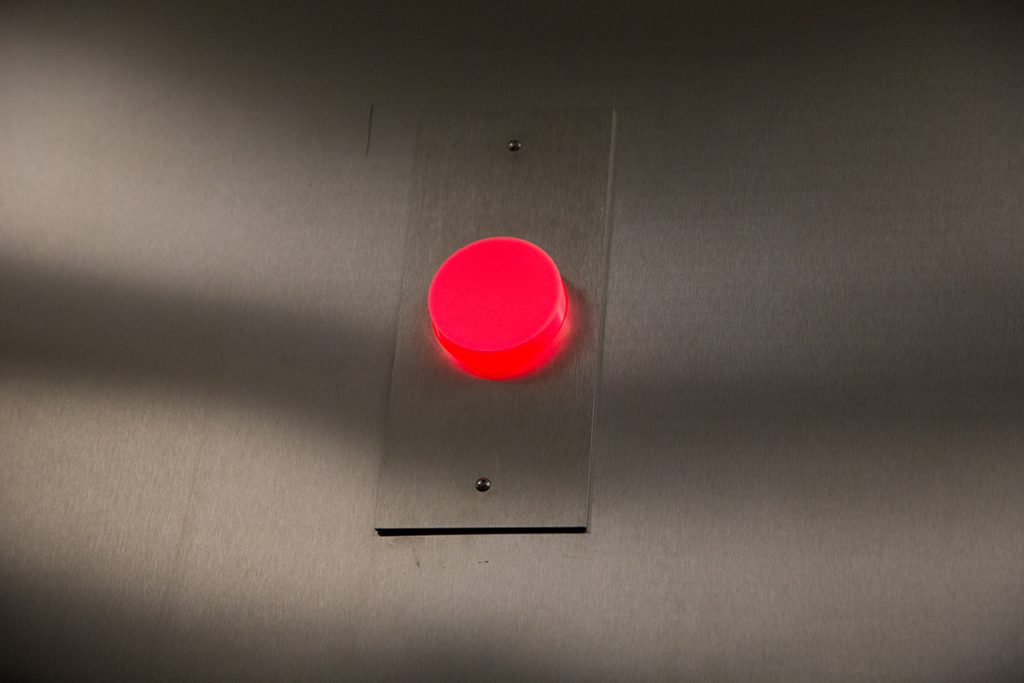 It didn't matter — the man wasn't a student at all. As he stood on the ledge he got Dietrich to call a family member, who told her about some context behind the man's history. She told the dispatcher and stayed on the line until officers arrived.
The next morning, students would show up for their 8 a.m. labs to find CCIS closed off with no explanation.
When officers arrived on the sixth floor, they told the two students to leave.
"The other girl was a lot more flustered about the situation so we just sat in (a room on the fifth floor) and I tried to calm her down," Dietrich says. "This was when things started getting really weird."
The other student's phone rang. A police officer from a different department called to reveal the man in crisis was a missing person and recently missed a flight. They then asked the students to relay the information to another officer in CCIS.
Dietrich and the other student flagged down an officer and said they'd been talking to the man attempting suicide.
"She didn't know what to do with us," Dietrich says. "She just said, 'Okay, well I have your information and you guys can go home, we have this under control … It just seemed wrong for them to just send us home."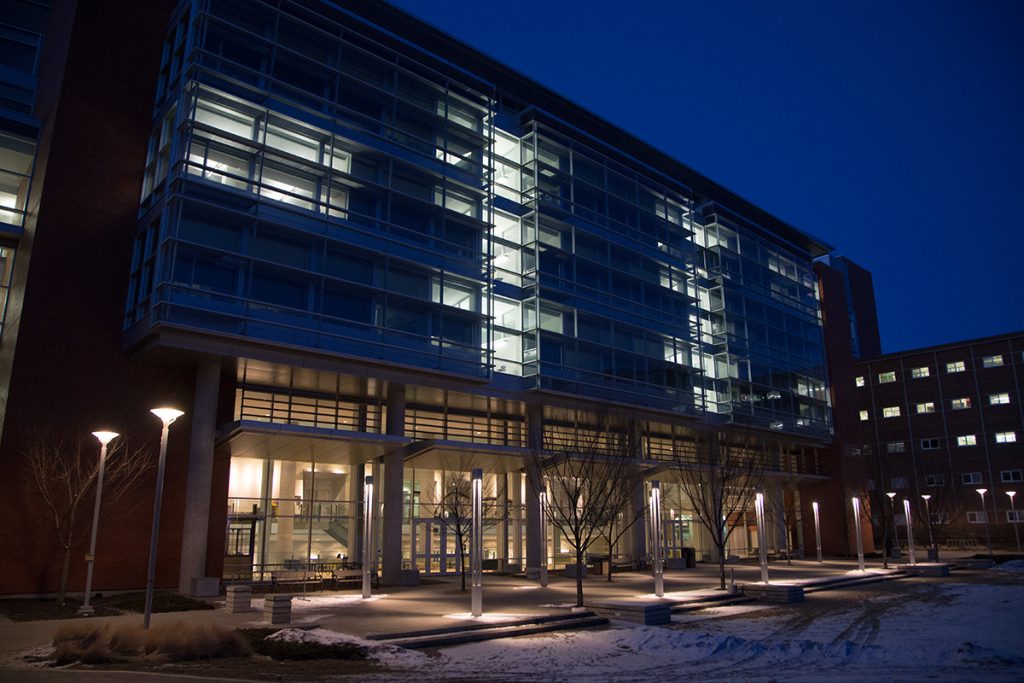 Dietrich didn't go home. Not wanting to be alone, she stayed at her friend Calvin Howard's place and told him what happened in CCIS. She wasn't contacted by the police, and she wanted closure.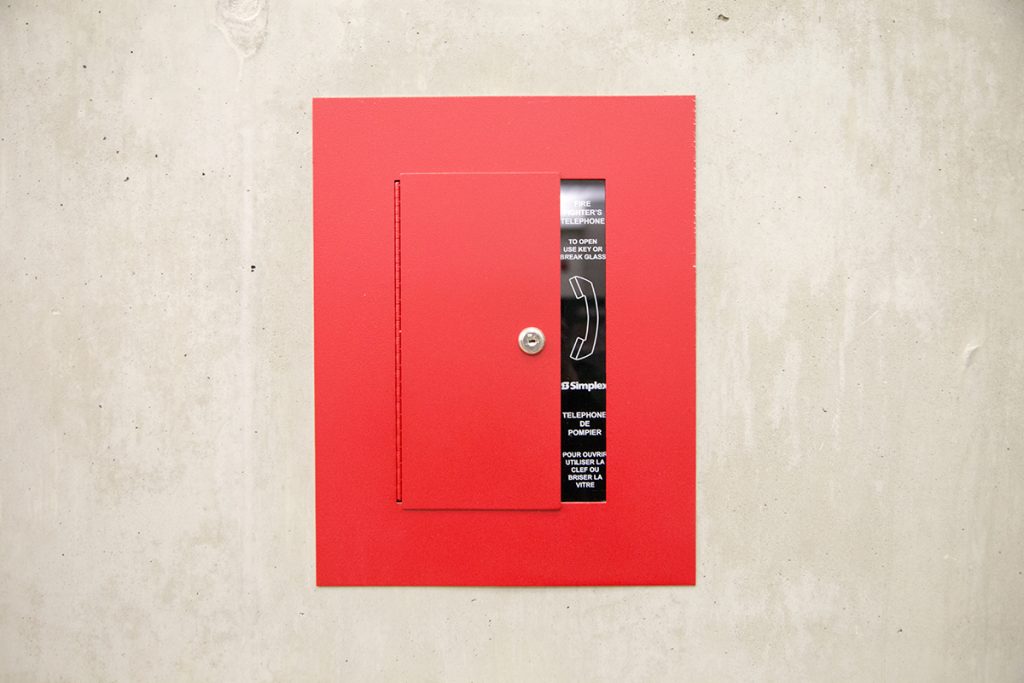 Howard, also a fourth-year Honours neuroscience student, arrived on campus the next day to find CCIS on lockdown. He asked officers if they could tell Dietrich what happened after she left the night before, but was diverted to different offices around campus.
Finally, Dietrich and Howard spoke with Dean of Students André Costopoulos and the head of Counselling and Clinical Services. They briefed her on what happened after she left: the man had jumped from the sixth floor, survived, and was taken to the hospital.
"That was all I wanted," Dietrich says. "I just wanted closure."
***
Dietrich had almost followed proper protocol. Students intervening in a crisis should first ensure their own safety, says Kevin Friese, Assistant Dean of Students, Health and Wellness. They should then call 911 (not UAPS), and afterwards provide aid as needed.
"Time is always critical in an incident and every moment counts when we're trying to save someone's life or intervene in a situation," Friese says. "Contacting 911 ensures emergency services will be made aware as quickly as possible."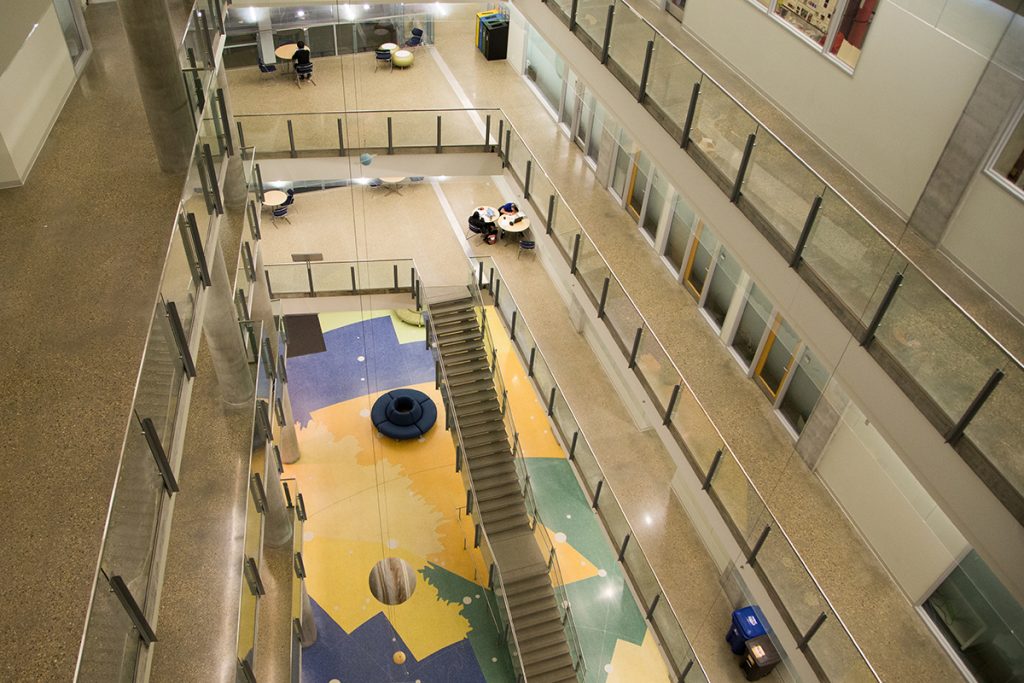 On the support side, one of the first things the Office of the Dean of Students does is contact impacted students and direct them to services like community social workers and psychologists.
When the university knows the individuals involved in a traumatic situation, they'll often be contacted for support, Friese says. If university officials don't know those involved, they publicize services over social media and email lists.
"People in the moment might be providing CPR to somebody or might be just there on the phone with 911," he says. "They might very quickly disappear into the crowd."
After witnessing a disturbing event, most people have emotional experiences that fit with trauma, says Jason Murray, a psychologist with Counselling and Clinical Services. These include shock, numbness, and overwhelming sadness.
"Research shows that most people are not traumatized by witnessing events," Murray explains. "Most people recover fairly well and don't get PTSD. Left to their own devices and with a reasonable support network, they move through these feelings and responses and they move past them."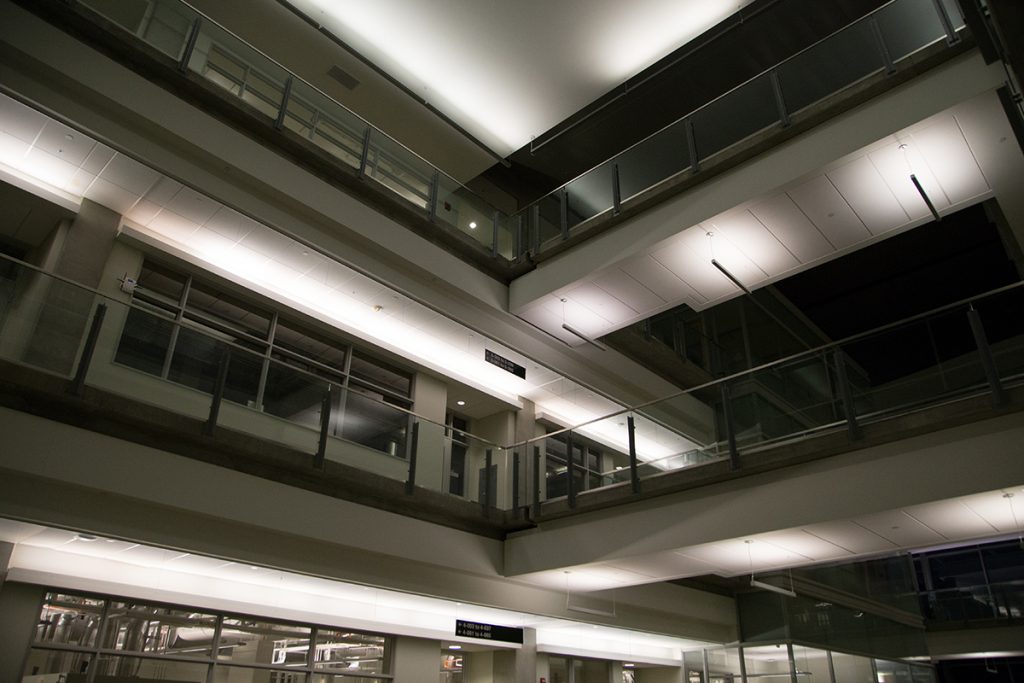 Some may develop acute stress responses and benefit from short-term counselling, Murray says. PTSD may emerge 30 to 60 days after an event, which is when psychologists step in with active treatments.
If a student witnesses or intervenes in a crisis, Murray says they should spend time with family and friends and talk – or not talk – about it. Coping can also involve having a daily routine or taking time to process feelings.
***
Beyond offering support to Dietrich as a friend, Howard, a Science councillor on General Faculties Council, brought his concerns about her situation to a council meeting on November 21.
"I've never actually seen myself getting involved in something like suicide prevention and emergency response," he says. "But I got elected onto the General Faculties Council so I have a position of power. I thought, 'If I have the power to make a change, I'd better do something.'"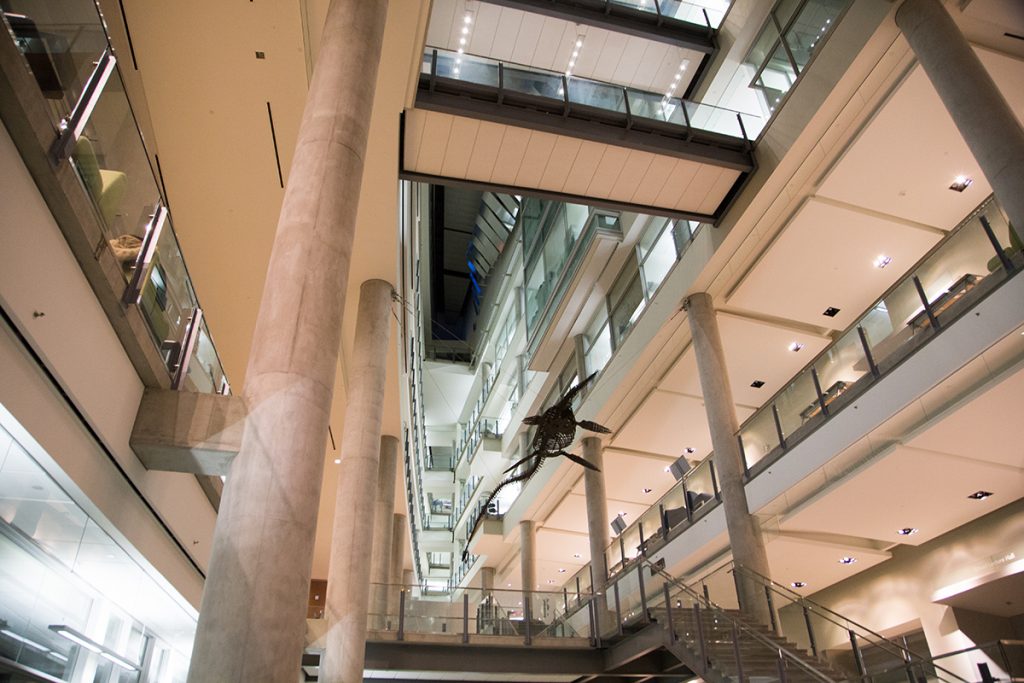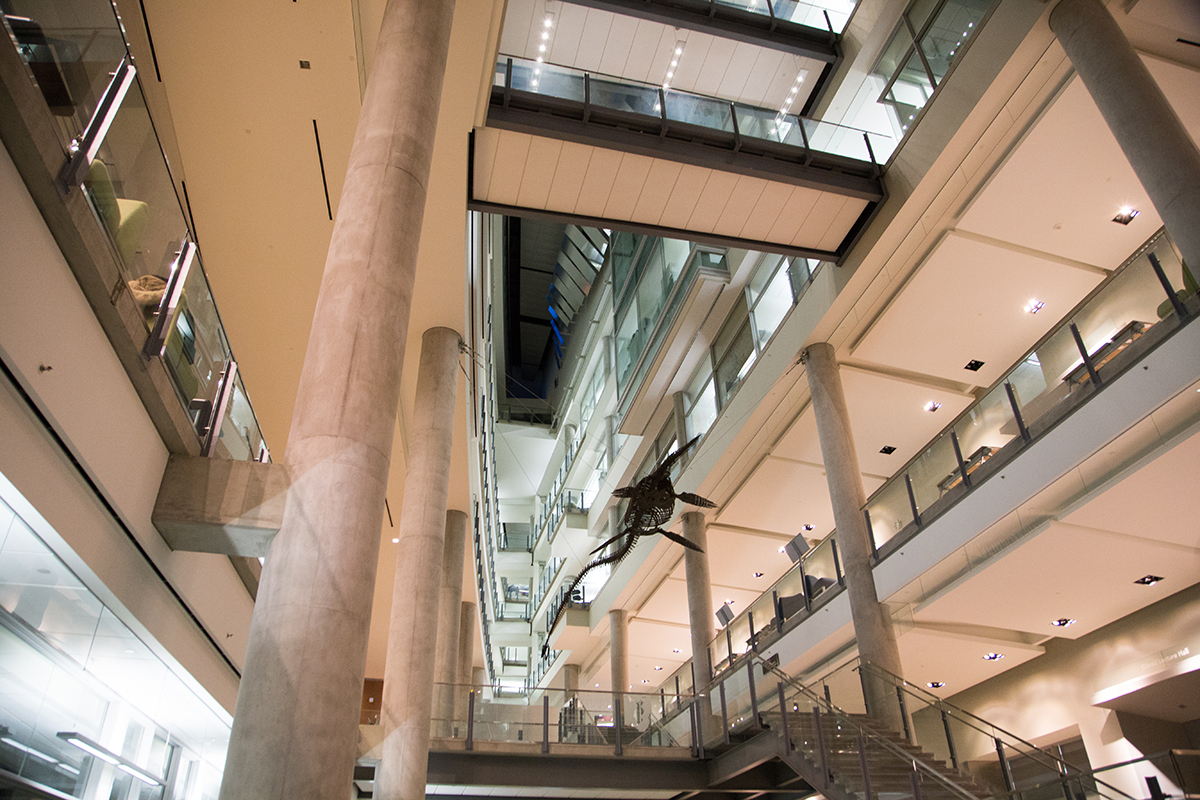 Howard submitted a written question to the January 30 meeting about emergency response times on campus and the protocols for supporting students after traumatic events.
Philip Stack, Associate Vice-President (Risk Management), responded with a timeline of the night's events which showed that 911's response time was 18 minutes. He also said more will be done to communicate with students following an event like this. Stack said the university "will further enhance its communication efforts to improve awareness of its 911 protocols."
"(Dietrich) identified a lack of information from the university following the incident," Stack wrote in his response. "The Emergency Management Team will develop processes whereby information, as appropriate, is better communicated to the university community during and following an incident. "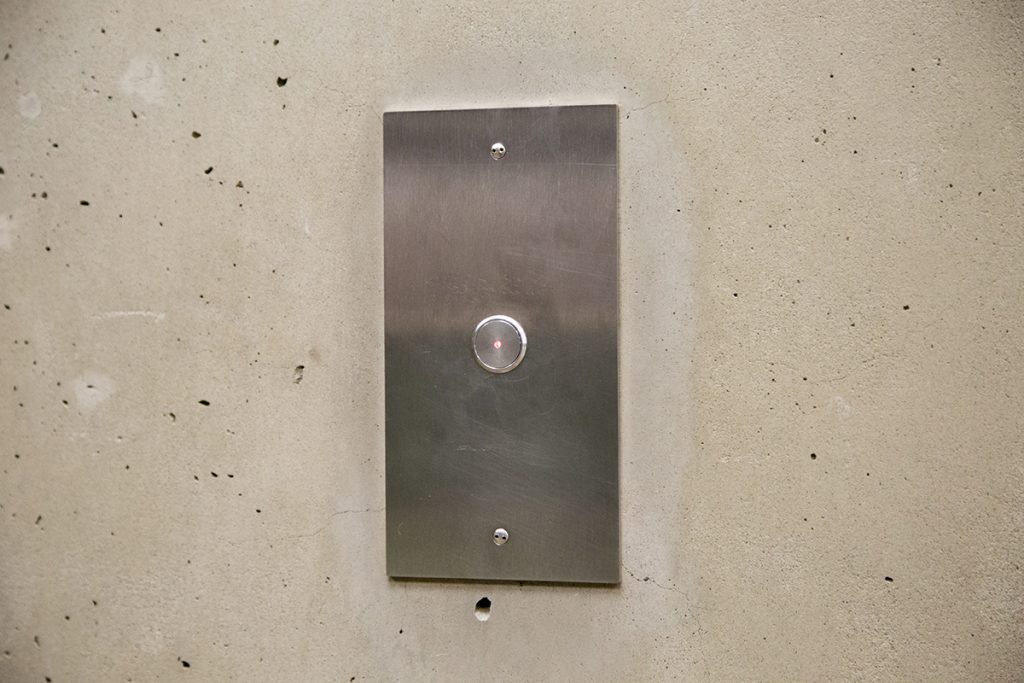 In meetings with administrators, Dietrich and Howard suggested having designated meeting points for traumatic event witnesses to have questions answered.
While stations with on-the-ground psychologists have been set up in the past, such as in the wake of the HUB Mall shooting in 2012, they aren't always warranted, Murray says. Psychologists who intervene too quickly can actually worsen stress response — research shows that more people develop PTSD if given immediate access to a psychologist than if left on their own. For that reason, Counselling and Clinical Services probably wouldn't be on site after an incident like the one in CCIS.
"We don't want to set up a process that we know is going to be harmful to some people or that we know is not going to be needed," he says. "Having said that, there's nothing stopping students from coming to our service and doing an initial consultation and talking to us."
***
Friese says the university learns from every crisis.
"If individuals are in a situation where they're providing support and they've got feedback, it's critical that that be passed along to us," he says.
And although Dietrich experienced problems after trying to save a man's life — from the dispatcher, to the response time, to finding closure, she says the university has treated her with respect.
"With all the follow up that campus has been doing they definitely are taking this very seriously," she said. "With me sitting down for all these meetings I do feel that moving forward there are going to be some changes that are going to be made."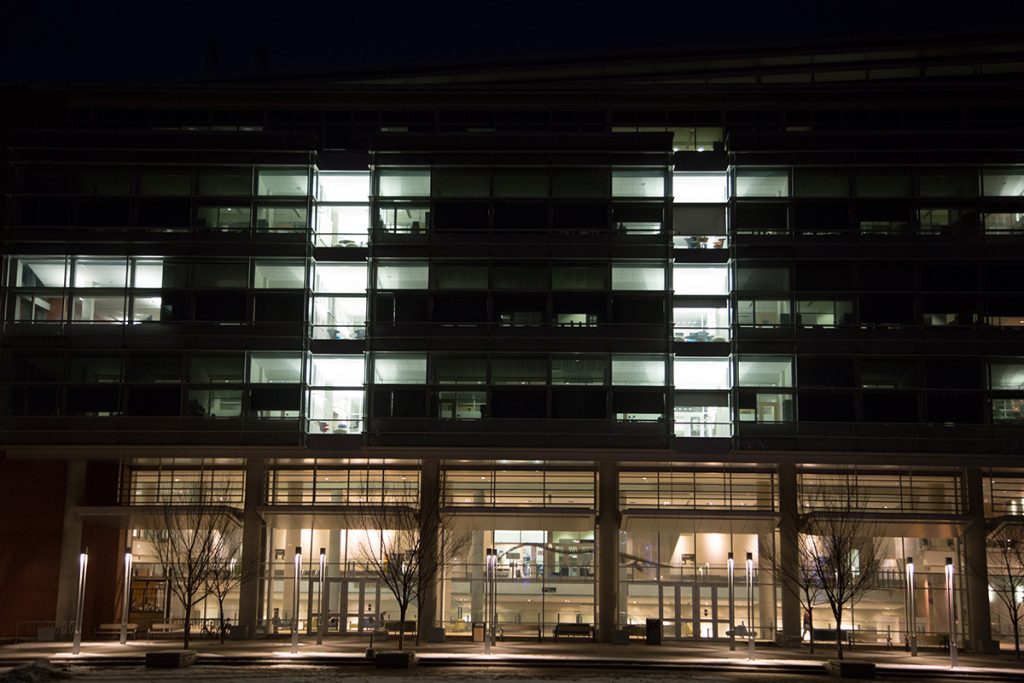 ---
Editor's note: We removed certain personal details about the case because they weren't relevant to the narrative.