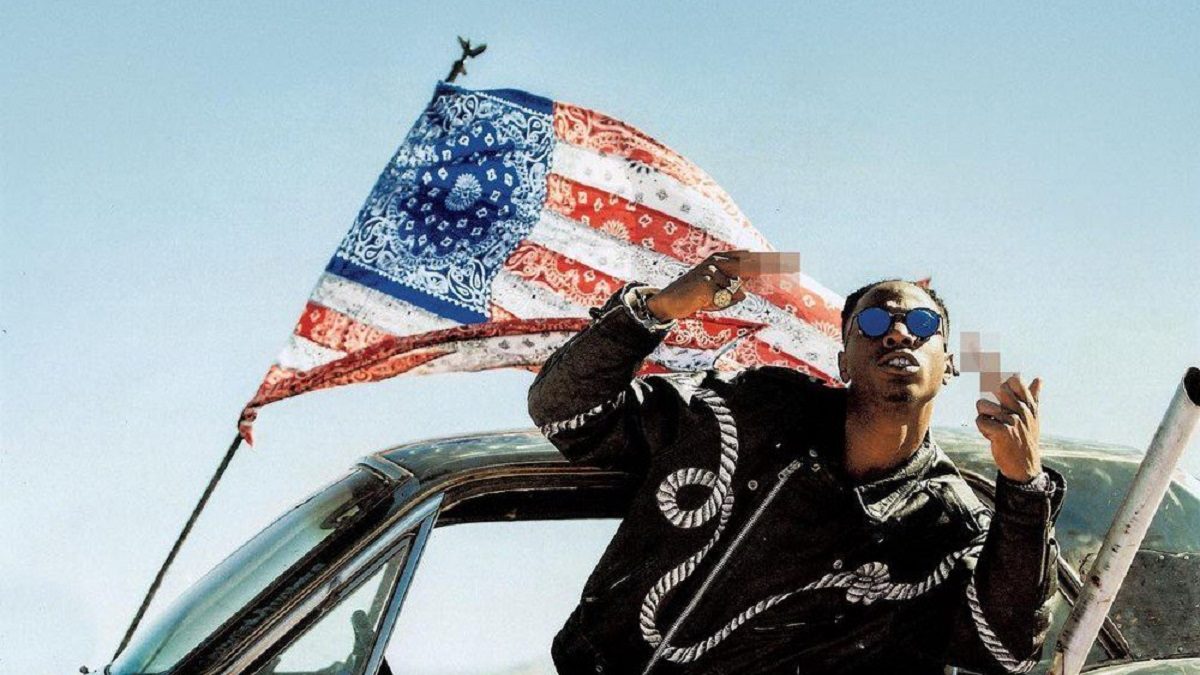 Joey Bada$$
ALL-AMERIKKKAN BADA$$
Cinematic Music Group / Pro Era Records
http://theproera.com/music/
---
As mainstream hip-hop continues to turn towards the trap-based "mumble rap" of artists like Future and 21 Savage, fans of the golden era (such as myself) have been left yearning for old school tunes and real talk. Late last year, A Tribe Called Quest returned with an album of tracks that did just that — but it simply wasn't enough to satiate our deprived appetites. We needed more boom-bap and meaningful raps, and Joey Badass delivers it on his latest studio album, ALL-AMERIKKKAN BADA$$.  
Opening with "GOOD MORNING AMERICA," Badass sets up an open letter to contemporary America. He wonders about the meaning of freedom and tells his people it's "time to wake up" and recognize the oppression that white American society is thriving on. In subsequent tracks, Badass repeatedly asks "Who will take a stand and be our hero?" and "Tell me lord, can you help me?" — questions that remain unanswered to drive home the idea that black communities must stand up for themselves. No one is coming to save them; they must save themselves by refusing to be silent.
Dropping "LAND OF THE FREE" on the day of Donald Trump's inauguration, Badass redefined himself as an artist who refuses to beat around the bush. Having a black president doesn't mean shit to Badass and he's not hesitant to point that out in "LAND OF THE FREE" ("Obama just wasn't enough, I just need some more closure") and "AMERIKKKAN IDOL" ("I'm out for dead presidents to represent me / Because I've never known a live one that represent me"). Explicitly calling out Trump on "ROCKABYE BABY," Badass is thoroughly unapologetic — an attitude he wants to see in today's Black Lives Matter movement.    
Finally, with its striking use of symbolism, the album's artwork completes Badass' masterpiece. Echoing iconic projects like Straight Outta Compton and To Pimp a Butterfly, he uses the cover to strengthen his call for action. The combination of the noose on his jacket, crude hand gestures, and three Ks crossed out in the title (a reference to the Klu Klux Klan), delivers a big F-U to racism and defines Badass' work as today's conscious hip-hop.
Badass' impressive ability to strike a balance between sound and lyricism, takes the listener back to the best of hip-hop (when the beat didn't overtake the message…*cough* Future). His Tupac-level verses, references to Nas, and limited features come together to build a profoundly introspective yet forward-looking project. Badass' message is loud and clear: race relations are still deteriorating and America needs to start paying attention.