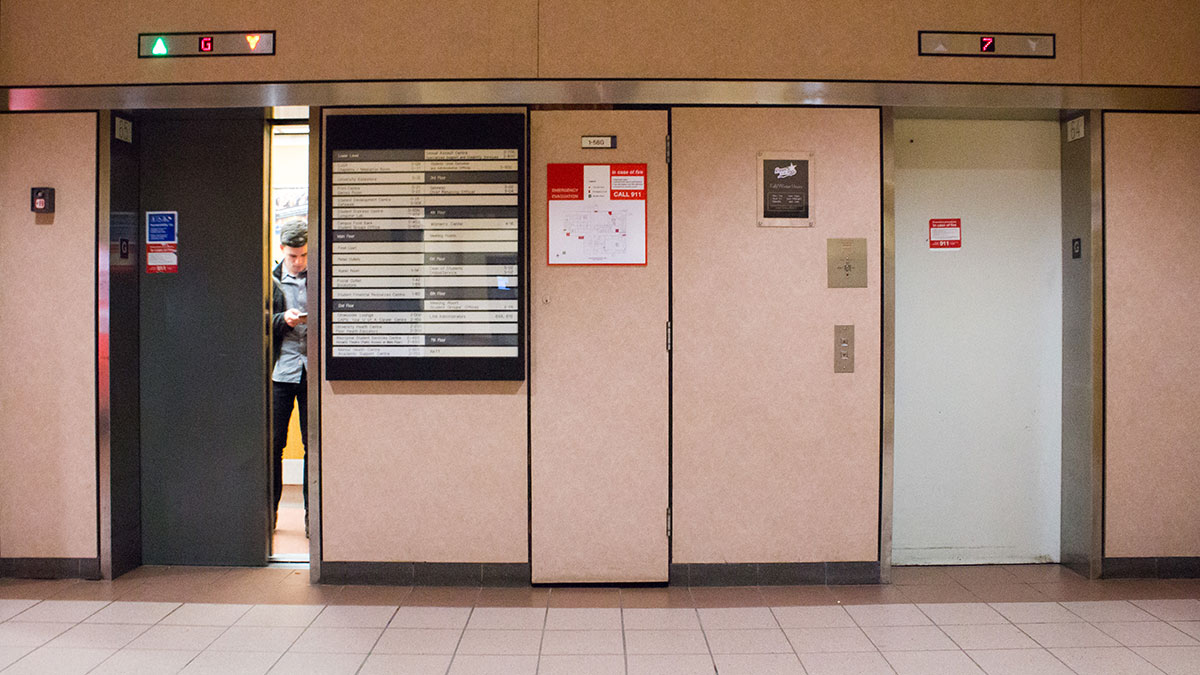 Position: Outreach Coordinator
Reports to: Editor-in-Chief
Terms of Contract: Part-time position from May 1st 2017 to April 30th 2018
Expected hours: 
Summer (May 1st – August 31st) – 10 hours/week
Academic year (September 1st – April 30th) – 20-25 hours/week
Salary: $9,000 (monthly distribution to be negotiated)
Job Summary: The Outreach Coordinator is responsible for coordinating campus engagement activities such as campus events and social media initiatives.
Duties and Responsibilities:
Attend campus events and network on behalf of The Gateway
Solicit local businesses, clubs, and organizations for sponsorship opportunities, to build relationships and promote The Gateway
Ensure, in conjunction with the Art Director, that designwork for outreach projects is completed in a timely fashion
Conduct class talks to recruit volunteers, work with CSL
Create annual outreach plan and schedule in coordination with the Editor-in-Chief, which will include:

Maintain old marketing avenues (Monthly Gateway to Cinema, Negotiating SUTV, Week of Welcome programming, scheduling tabling, organizing setup, coordinate swag material), and explore new marketing avenues.
Work with a logowear company to create a swag set to be given away to students during Week of Welcome. This will include working with the Art Director to create appropriate logos as well as the ordering of the items.
Manage the Facebook, Twitter and YouTube accounts under direction with the Online Editor
Construct and update banners and posters around campus as necessary

Host one event per semester open to campus on a campus venue
Monitor the success of each outreach event and initiative and provide analysis
Provide an Outreach Report to the GSJS Board of Directors on a monthly basis.
Contribute to The Gateway's branding strategy.
Organize tabling in SUB once per semester.
Organize a recreational sports team for staff
Work with the Managing Editor to integrate outreach into every magazine
Facilitate monthly social media events and/or giveaways by coordinating with donors and advertising giveaway posts
Qualifications
A student registered in at least 1 course per semester for the 2016/17 academic year at the University of Alberta
Exceptional interpersonal and communication skills
Demonstrated campus project management (planning, coordinating and taking projects from concept to completion)
Event planning experience
Must be self-directed and demonstrate effective time management with minimal supervision
Please submit a cover letter, resume and portfolio of up to five pieces to incoming Editor-in-Chief Jamie Sarkonak at news@gateway.ualberta.ca. Applications have been extended to April 28, 2017 at 3:00pm.
Interviews will be scheduled for the following week. Applicants must present a five-minute outreach strategy pitch that they would implement if hired by The Gateway. This will followed by a 30-minute interview.