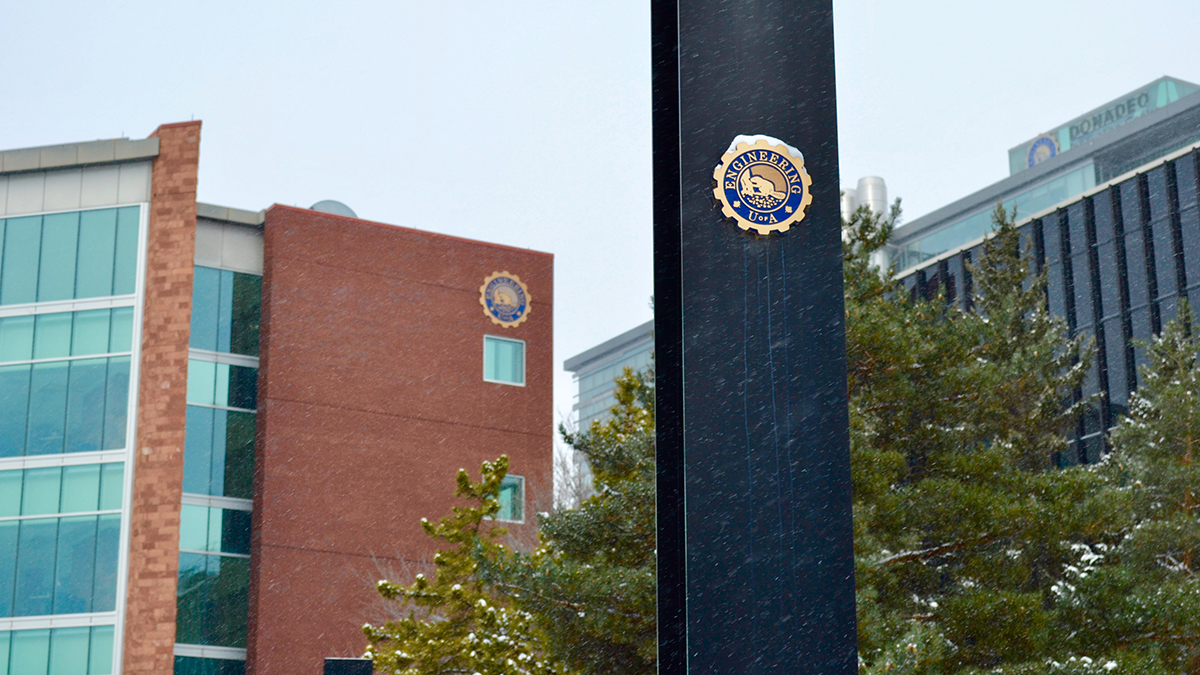 The University of Alberta will now be "one of very few" engineering schools in Canada that allow students to minor in Arts, Science, and Business.
Applications are now open to students in their sixth term or higher with a minimum cumulative GPA of 3.0, said Jason Carey, Associate Dean (Programs and Planning) of the Faculty of Engineering.
"The minors are in line with what we think an engineer should be able to do," he said. "It's not just technical skills that are important in the real world. If you can't lead, can't communicate, and don't understand the ethical aspects of your job, you probably shouldn't be out there."
Different minors will take different amounts of time to complete. Engineering students taking certain minors in Arts and Science will not require an extra year of study — applications for these programs are currently open. Other minors will add a year to their degrees, however those minors won't open until Fall 2018.
Students can only apply for minors in the sixth term or higher to "protect students from themselves," Carey said.
"We don't want to risk their academic standing in the engineering program by doing these other courses," Carey said. "They first and foremost signed on to engineering, and my duty is to get them out of here with an engineering degree."
The Business minor, unlike most of those available to engineering students, will be tailored to engineers. Students will take several engineering-specific business courses, and can specialize in areas such as business economics and law or finance. Only 20 students will be admitted to the Business minor in its initial year.
"You won't find anything like it anywhere else," Carey said. "We included the leadership aspect and the versatility to be able to take different concentrations."
A Law minor may also be added in the future, as engineers often end up needing to understand contract law, Carey said.
The students have spoken
Kabir Nadkarni, a third-year engineering physics co-op student, was one of the students who pushed for the minors. In his first year, Nadkarni was interested in economics and business but there wasn't a mechanism for him to take a minor. The next year, he sat on General Faculties Council, which gave him an opportunity to talk about minors with administrators such as Provost Steven Dew.
"A lot of content in engineering courses is highly technical," Nadkarni said. "But what you do as an engineer in a professional setting isn't entirely technical. You manage a huge budget and you're required to understand how to prepare financial statements."
Nadkarni and the Engineering Students' Society then surveyed 920 students in the faculty about whether they'd consider minoring and whether minors should be an option. They found that 87 per cent would consider taking a minor and 92 per cent wanted the option.
Carey said he was impressed by the survey results.
"(The survey) was a groundbreaking thing," he said. "We already had support from most faculty members but the fact students stood up and said they believed in extradisciplinary options was wonderful."
Nadkarni said he is "really happy" about the introduction of minors, and how easy it was to work with the faculty.
"Going forward I think we'll have a lot more engineers working in diverse professions," he said. "The engineering degree can be a huge asset to other fields."