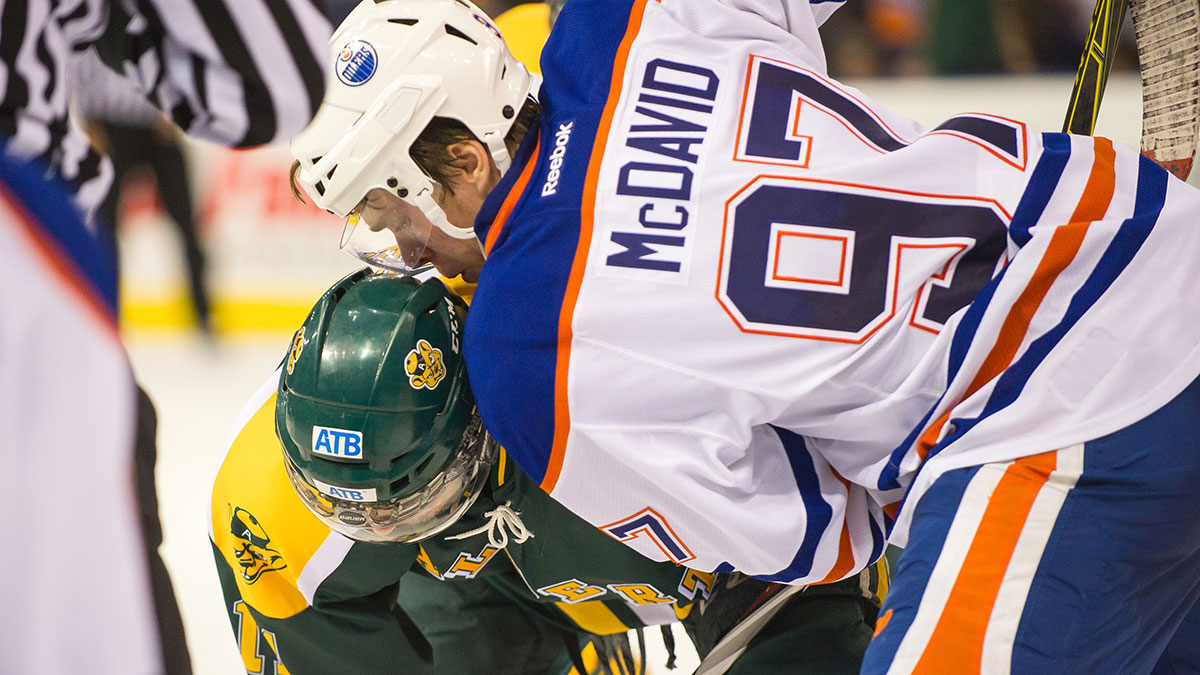 "There's always next year… right dad?"
Those were the first words I said from the couch in my living room in 20 minutes. During that time, the Carolina Hurricanes' players celebrated, parading the Stanley Cup over their heads. Their opponent, the Edmonton Oilers, skated to their dressing room deflated, shocked, and speechless.
On that day, at ten-years-old, I didn't know for the next ten years I would remain in a trance; enchanted by a team that couldn't get close to a playoff berth, let alone a Game 7 in the Finals.
An entire decade has passed, and that old couch has long been thrown out.
Hope was what the Oilers sold to playoff-starved fans. They went as far as creating an acronym of "HOPE": featuring Hall, Omark, Paajarvi, and Eberle.
Hope?
Try betrayal.
I felt betrayed by an organization repeatedly selling hope. Each year, a new, faster, stronger, younger player was employed promising successes of the past. Former coach Tom Renney admitted, "I was asked to play young players more who had recently undergone operations… we were selling hope."
They knew how sacred that run was for the fans. They knew how badly we wanted to be back. So they offered youth, and with it came pleas for "patience." Patience was the scapegoat to cover for an inept Front Office who repeatedly failed to present a successful team. Gagner, Cogliano, Yakupov, Schultz. We bought all the hope we were offered – therefore we waited.
But then fans became sick of the product. I remember my Junior High teacher point out in class that I stopped wearing my Oilers jersey to school. I wore it literally every day.   
Patience wears out, and losing wears you out. We lost 523 times.
Most game nights I went to bed infuriated, not wanting to talk to anyone. That included my father who watched every game with me. Every single goal we high-fived. Every single win we smiled as if we owned the team.
Every single loss left us speechless.
But when the Oilers drafted Connor McDavid, hope was a word that could be spoken once again. Regarded by scouts as a future phenom at the age of 13, McDavid was already being compared to Hall-of-Famers before he played an NHL game.
Now, they say it's been ten years since the Oilers have finally made the playoffs. But if we look deeper, it's been ten years of life, not only seasons, that have passed.
I grow facial hair. I have learned to drive. I pay taxes. I have two years left until I'm finished University. I have grown up.
On Friday, April 14, my father and I will be watching in our living room – hoping for the first playoff win in 3,954 days.