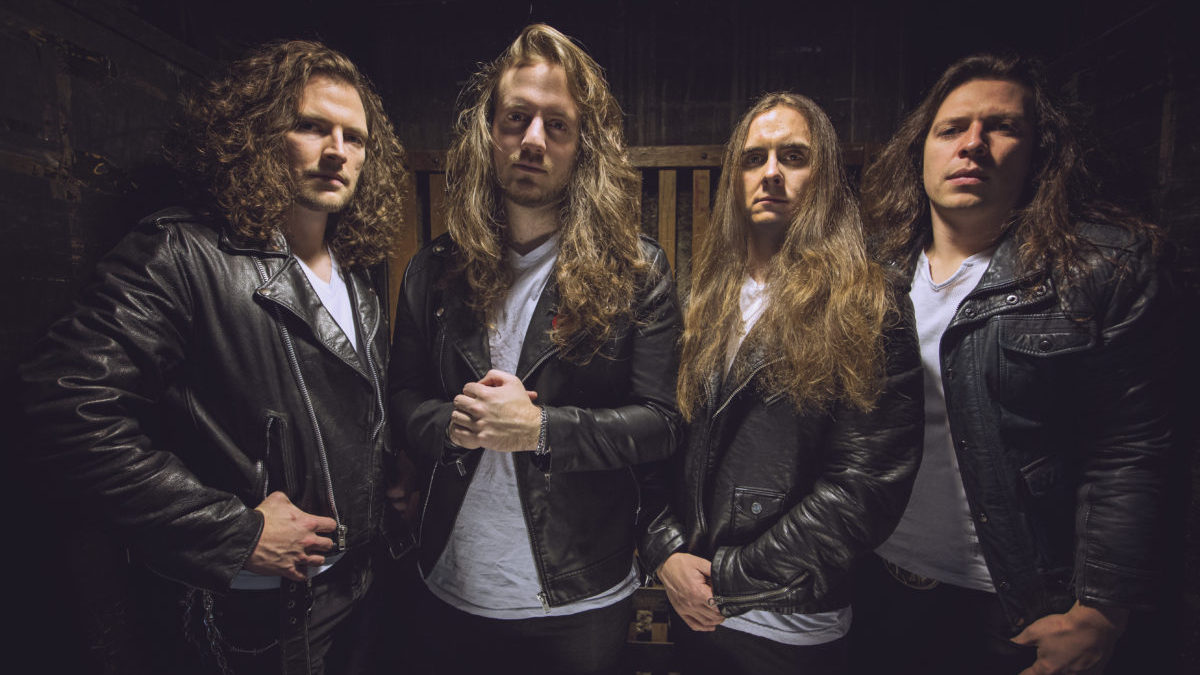 STRIKER
with Ravenous & Tylor Dory Trio
Friday, April 14
Startlite Room (Doors 8pm)
Tickets: $15.00 GA advance tickets available online at www.ConcertWorks.ca & at Blackbyrd Myoozik ($20.00 advance ticket with download of the new self titled album)
Direct Ticket Link – http://ticketf.ly/2ma714D
---
Although powerful vocals, explosive guitars, and flowing hair scream '80s power metal, Striker's latest barrage of catchy headbangers has them feeling right at home in 2017.
Based in Edmonton, the members of Striker have been playing together for nearly 15 years. Comprised of brothers Tim and Adam Brown and their close friends, the group originally bonded over their shared love of a genre that didn't have much of a following among people their age.
"It was a pretty small scene for metal bands, especially younger ones, so it was only natural to make friends with everyone," Adam says.
Recently returning from a touring stint in Europe where they were promoting their fifth studio album, the local boys will be celebrating their new record at the staple Starlite Room on April 14. Having been part of the scene for more than a decade, Striker has ridden through turbulent times in Edmonton's metal scene. Adam says the band is thankful Edmonton even had an existing underground metal community when the band was first starting out, allowing them to explore their sound and play at some of the most notoriously heavy venues.
"We spent lots of time at venues like the Mead Hall and Pawnshop. May the metal God's bless those defunct venues' souls," Adam says. "There were lots of parties too which made meeting people easy."
With several of these underground venues, including the Pawnshop, closing over the last few years, Edmonton's metal scene has taken a bit of a nosedive. Adam believes, though, that the future of metal in YEG is still bright with several new venues in the city, saying that he sees them "rekindling the fire in Edmonton for new bands."
Over the last few years, Striker has played around the world with bands including Metallica, Sonata Artica, Anthrax, Arch Enemy, and Primal Fear. Even though the opportunities they've had to play among the gods of the genre can sometimes seem surreal, Adam says that they'll never miss out on learning from fellow shredders.
"These guys are all pro as hell and they are all true masters of their craft," Adam says. "We try to incorporate our favourite ideas from what they do and add that to our repertoire".
In regards to their latest album and new single, "Born To Lose," Adam says the band wanted to streamline the sound and keep it real, adding as much shred as they possibly could for a jam-packed, 35 minute listening experience.
"We just wanted to cut out all the bullshit on this album, only have the best ideas and cut everything else," Adam says. "Cutting things out is the strongest tool you have in art, you need to have a core idea that can stand on its own."