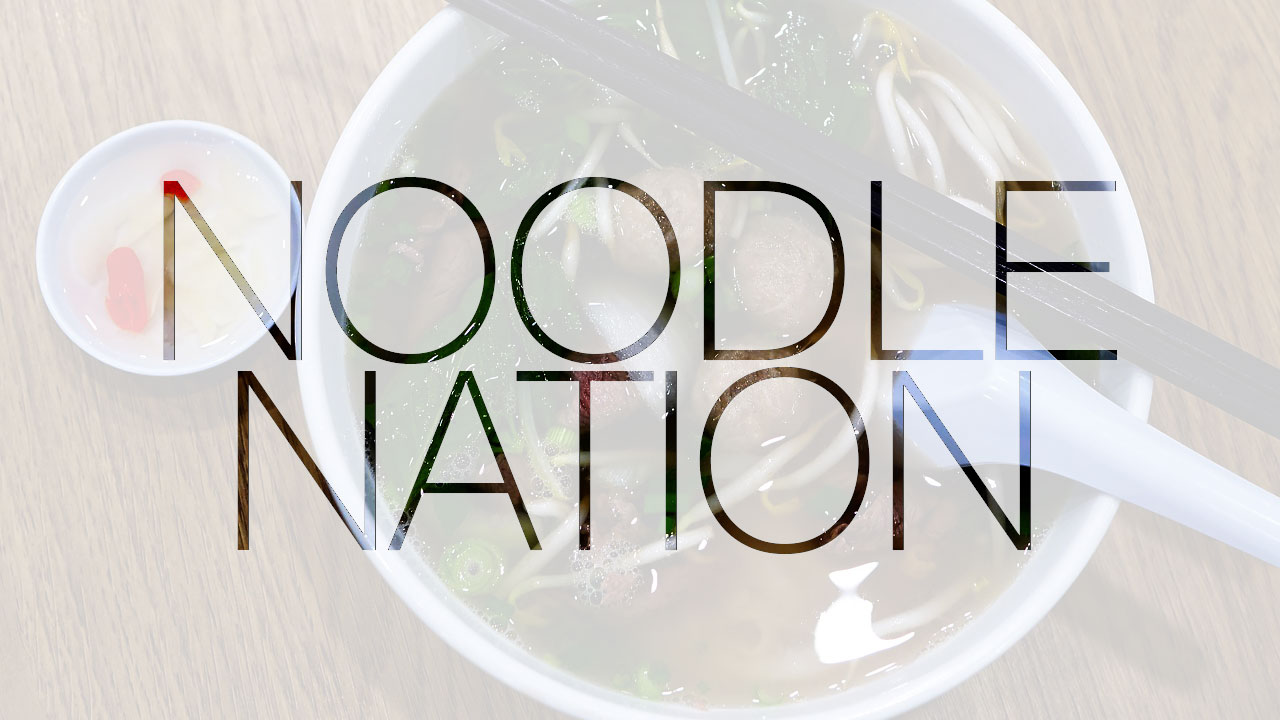 Nomiya
Two locations for all your noodle needs: 3803 Unit 646 Calgary Trail and 11160 Ellerslie Road
Hours: Mon-Thur (11:30 a.m.–2:30 p.m. and 4:30–9:30 p.m.); Fri-Sun (11:30 a.m.–9:30 p.m.)
Happy Hour: Mon-Thur (4:30 p.m.–6:00 p.m.)
Price: $-$$
http://nomiyarestaurant.com/
---
Atmosphere
Nomiya's one of those hidden spots that too many ardent noodle lovers don't know about. Despite the coverage they get in the food sections of some magazines, I feel like they don't get enough exposure. I don't know why! It's not like the atmosphere's not inviting. You're greeted as soon as you walk in the door (with a hearty いらっしゃいませ!— irasshaimase, or "welcome") and seated at one of the cozy tables or booths that fill the warm red-and-black interior. They semi-recently expanded, too, so there's even more space for anyone who wants to bring along a big party. The service is pretty quick, the staff are always friendly, and it's just a space that makes you feel glad to eat there.
The Noodles
I've had almost every noodle-based dish they offer at Nomiya. From the ramen to the soba to the udon, I can't stress this enough: EVERYTHING IS DELICIOUS. Like, criminally so. I'm a big fan of ramen in particular, and I highly recommend the tonkotsu, or pork-based, ramen in particular. The broth is simmered for hours to create a rich, milky liquid that has an incredible depth of flavour. There are broths for everyone: the shio (salt) ramen is on the lighter side, the spicy miso will leave heat lovers happy, and the seafood ramen offers up a nice variety of surf in a ramen menu of mostly turf. There's also a vegetarian ramen. Seriously: so many options. Combined with the bamboo shoots, corn, seaweed, green onions, naruto, meat if you get a dish with meat in it, and the noodles, choosing any of the ramen dishes will leave you feeling full and satisfied.
Speaking of the meat: I am not a big pork person. I'm not really one for tons of meat in general. But on the rare occasions I do partake in pork, it's pretty much only on two occasions: if I'm eating BBQ pork buns (bless) or the ramen at Nomiya. It's tasty and steeped in flavour and succulent, and if you're someone who can and likes to eat pork, I'd suggest having a few bites.
Ramen's the go-to choice for cold days (and hot days, if you're me), but if you're looking to cool down while indulging in a noodle-based delight, try the zaru soba. They're served chilled with a delectable broth-sauce, so they're a great option if you're feeling the heat.
And I know this is technically a noodle column, but their sushi is bomb AF too. My favourite is the maki combo, but you're doing yourself a serious favour ordering anything at Nomiya that involves sashimi/raw fish. I have no clue how they do it in the middle land-locked Edmonton, but somehow they always manage to have to freshest g-dang fish you've ever tried at the ready for every order. Scout's honour. The chicken karaage is also really good. And their tempura is nice and light and always perfectly cooked. It sounds like I'm listing everything, and I am. Because, re: above, EVERYTHING. IS. DELICIOUS.
---
Overall
There's a trend in all my Noodle Nation reviews: I don't like to review places I think serve bad noodles. I love to highlight the best and the brightest, and Nomiya is definitely one of these. It's simple why it's such a great place: it's clean, inviting, cozy, and authentic. Fresh ingredients, awesome people, and at the end of every meal, you get to eat MiLKiTa candies. What more could any noodle-loving patron ask for?