Students' Union introduces program to empower women, non-binary students
Aidan Herron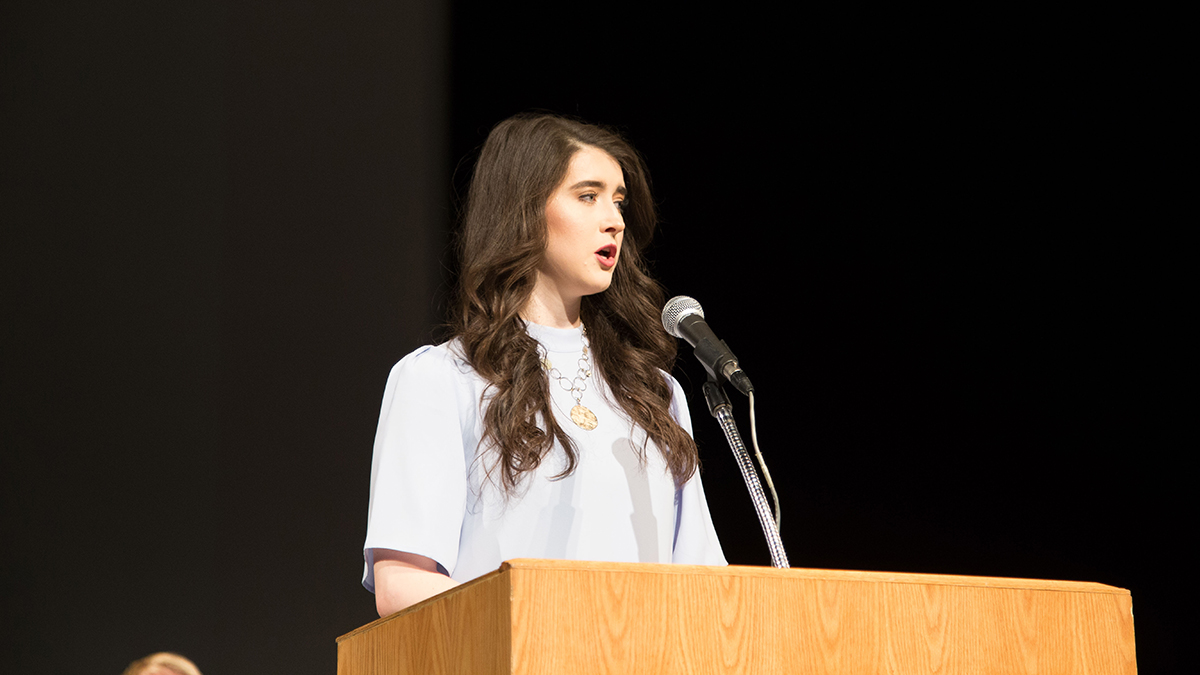 A new Students' Union cohort program at the University of Alberta plans to promote involvement in student governance for women and non-binary individuals.
The program, called STRIDE, is designed to help solve a problem in the Students' Union executive and council: diversity. Marina Banister, Students' Union president, said the program is about progressing forward, as a community and campus.
"STRIDE is about knowledge and community and being confident about taking that first step (into student governance) or fiftieth step depending on where you are in your own university journey," she said.
The approximately 25 participants in each cohort will meet in a three-hour session once a month. The summer cohort will run from June to August, and the winter cohort will run from September to April. Participants will have the opportunity to learn about elections and governance, as well as interact with established female leaders.
According to the Students' Union, 56 percent of U of A students are women, but only 30 percent of SU councillors and a quarter of executive election candidates were women from 2005 to 2016.
"We have seen a lack of representation and we've heard from a number of our constituents that we need programming in order to fulfill that," Banister said. "(That's) the reason it's important to have STRIDE."
Various iterations of STRIDE have been in discussion in the Students' Union for a long time, according to Banister. The key members behind the project include Rebecca Taylor, the manager of Discover Governance; Surma Das from the department of research and political affairs, and Michaela Mann, a member of the leadership department at the Students' Union.
The name of the program is meant to have a "movement context to it. It's about progressing forward and walking together," Banister said. "One of the taglines we're working with is 'women stepping forward together.'"
Banister said she's experienced the gender disparity personally during her time in student governance. When she ran for SU vice-president (academic) in 2016, she was one of only two female candidates in the executive elections compared to the 16 male candidates. In 2017, Marina was again one of only two women running in a field with 12 male candidates.
"I am used to it being a very male-dominated space," Banister said. "A lot of the commentators from The Gateway and the student population also tend to be male voices."
Banister also noted that many election volunteers and campaign managers are women, although they are not putting their names forward for election themselves.
"We see a lot of women involved who have a great understanding of what's going on and what they need to do to win," Banister said. "I have no doubt that women would do a great job if they were elected to these positions."
Banister hopes to see an increased number of women and non-binary individuals participating in governance by next SU by-election, either by running themselves or working on a campaign. In the long-term, Banister said participant feedback and the overall impacts of the STRIDE program will dictate its future.
"Everyone should be able to look to their student leadership and see someone that they can relate to on some level," she said. "And we're not there yet."
Applications for the fall and winter sessions of STRIDE will open in the fall.