Aboriginal students weigh in on controversial Students' Council motion
Sofia Osborne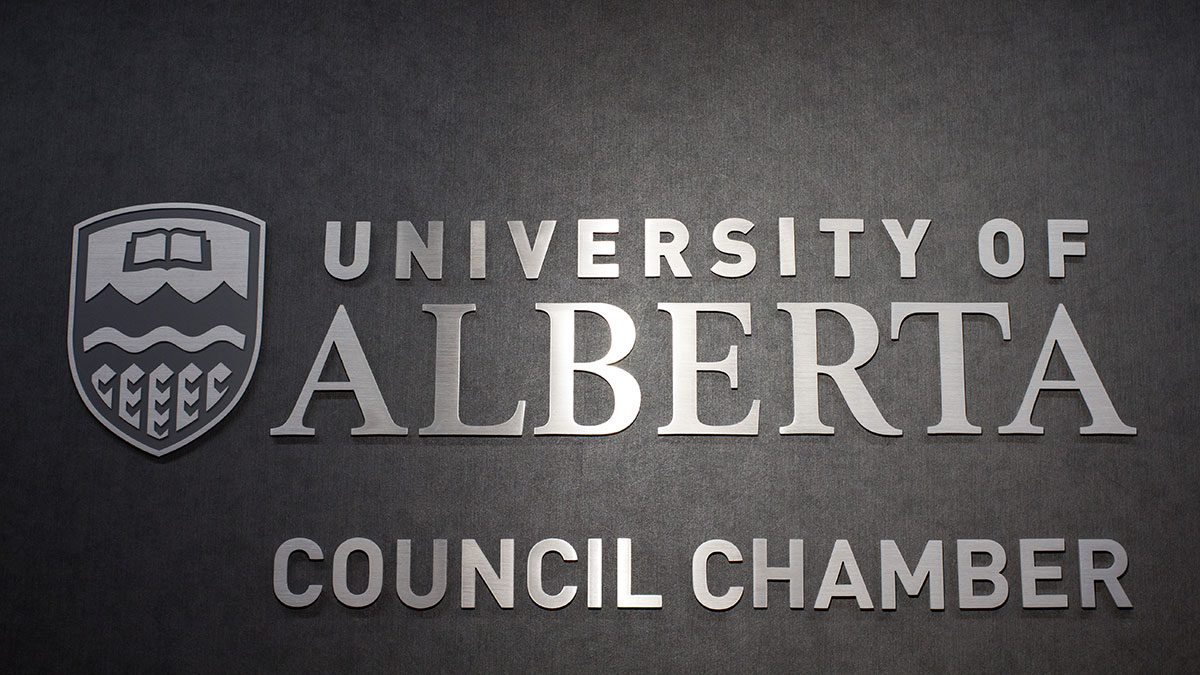 A controversial motion to allow students-at-large to vote on Students' Council standing committees has been postponed indefinitely.
Many students-at-large, including Aboriginal students, were present at Tuesday's Council meeting to comment on the motion, which was set to be voted on. The motion sparked backlash when it was introduced in the July 25 Council meeting with some students arguing that voting no on the motion could silence marginalized groups. People were particularly concerned that it would prevent Aboriginal students-at-large from voting on the Aboriginal Relations and Reconciliation standing committee, once formed.
However, after a presentation from the Aboriginal Relations and Reconciliation ad-hoc committee and comments from councillors and Aboriginal students, council voted to postpone the motion indefinitely, essentially throwing it out, with the purpose of finding a different wording that will reflect the nuances of the issue.
During the presentation, Deirdra Cutarm, president of the Aboriginal Student Council, said she supports having Aboriginal students-at-large as voting members of the committee because she can't and shouldn't speak for members of other First Nations groups.
Aboriginal Student Council vice-president (internal) Katherine Belcourt also said allowing Aboriginal students to vote in the committee would create a safe space where students would feel supported, especially because governance can be intimidating.
In the last council meeting, debate around the motion was heated with many councillors arguing for and against allowing students-at-large to vote. This time, however, no one argued against the idea and many councillors made speeches about the importance of having Aboriginal students vote on this committee.
Agriculture, Life and Environmental Sciences councillor Haley Lefferson, who is a member of the Aboriginal Relations and Reconciliation ad-hoc committee and an Indigenous student, said her constituents are in favour of students-at-large having votes on standing committees.
"Terms like 'consultation' and 'representative democracy' hold a lot more power than we realize and are simply words and not action," she said. "We talk a lot about consultation but I argue that some consultation is already overdone. Indigenous people are tired of words."
Ambrose Cardinal, vice-president (finance) of the Aboriginal Student Council, reminded councillors that Indigenous peoples in Canada only received the right to vote in the 1960's.
"The bottom line is that everybody is human and that independent of where we come from, how we grew up, our connection to anything, I want this to set an example to future generations and our families so us Indigenous students can feel proud of where we are and that we can gain a sense of purpose going to school," he said.
Councillors also criticized the vagueness of the motion, which could affect all standing committees. This culminated in Students' Union vice-president (academic) Shane Scott moving to postpone the motion indefinitely because the wording of the motion was "broad, vague, and inconclusive."
Native Studies councillor Nathan Sunday said he agreed with throwing out the motion, and believes the discussions about Aboriginal students-at-large should be had at the Aboriginal Relations and Reconciliation ad-hoc committee level and then brought to council, not the other way around.
"I think any debate on a motion such as this that could affect aboriginal students representing themselves on a committee about aboriginal students goes against reconciliation," he said. "I don't think it should even be a question, it should just be a given."