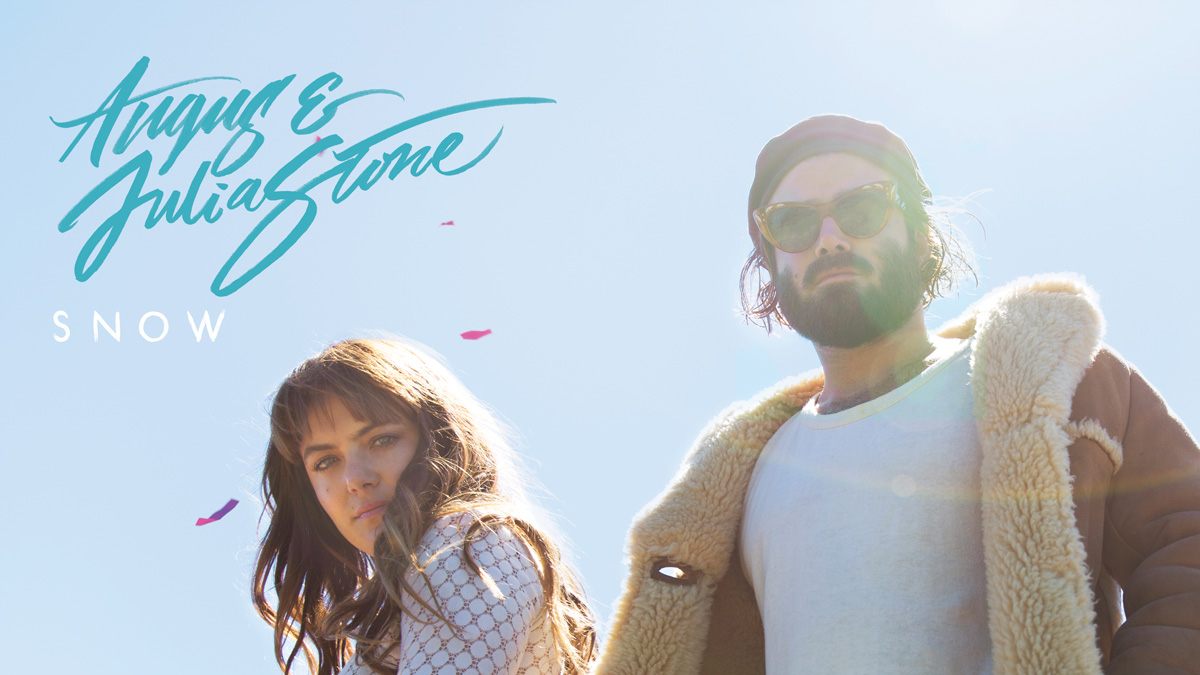 Angus & Julia Stone
Snow
EMI and Nettwerk
Website
It's a beautiful thing to find a set of songs that resonate with you on the first listen — when the chords sit just right, your shoulders relax an inch, and the perfect mood is set. An album like that isn't always easy to find, but Angus and Julia Stone have made it, going above and beyond expectation with their recent release, Snow.
Angus calls, and Julia replies. It's simple, and it's captivating. The subtle variation keeps every verse new and exciting. A scratchy guitar and soft organ pull together the background sounds, keeping the tones soft and mellow, but never boring. It's folk music with a twist; a little modern flair paired with soothing folk melodies. Snow captures the peaceful vibe of the cottage studio it was recorded in, and brings in a little Australian charm to hypnotize listeners. The first notes of Snow spark the start of a self-engineered album, catching you with a moment of silence followed by warming harmonies. Chateau tells the story of pure contentment, while Cellar Door shares personal thoughts of love and loss. Your House My House illustrates the multi-perspective approach to life Angus and Julia take in their relationship. Though every song is unique in melody and mood, the album has a pleasant flow where every song feels special, but connected.
Debuting in 2006, the Australian duo has achieved international success. Snow is their fourth album, and has already sold over half a million copies in Australia alone. Over five million listeners tune in internationally, and the siblings follow their fan bases, touring through Australia, the UK, Europe, and North America. Their albums have amassed multi-platinum sales and multiple ARIA and APRA awards. Their songs have infiltrated film and TV outlets, including Pretty Little Liars, and have earned them a place on stage at Lollapalooza, Coachella, and more internationally acclaimed festivals.
Take your own journey into their enchanting style through Spotify, iTunes, or old-fashioned CD, and follow up on Facebook, Twitter, or Instagram.