Festival Time: Get Your Cheap Ass To Edmonton's UP+DT This Weekend
Victoria King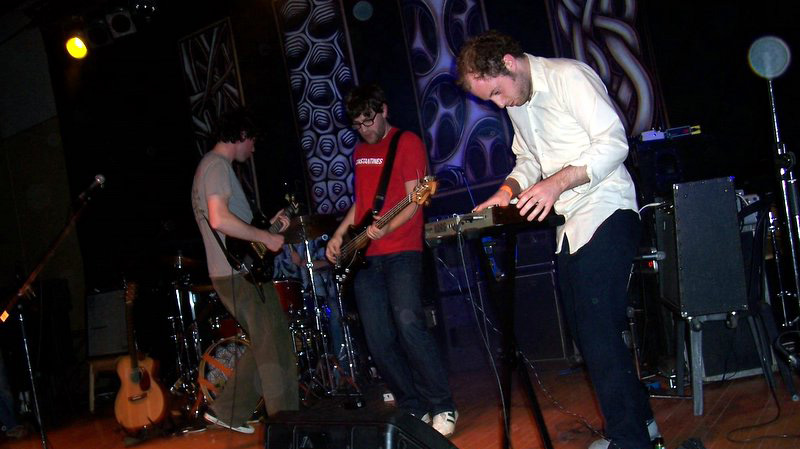 What: UP+DT Music Festival
When: October 6 – October 8, 2017
Where: Various downtown venues
Tickets: http://updt.ca/tickets/
---
Need a couple reasons to get out of Thanksgiving at Grandma's house this year? Please continue reading.
UP+DT Music Festival is happening this weekend in Edmonton (October 6-8), and for those of you who are remotely interested in the Edmonton music scene, that means you've already spent the $115 you had planned to spend on groceries on your all-weekend all-access pass. Or, at the very least, you're planning to go to the FREE admission show on Saturday starting at 2:30 p.m. in Michael Phair Park so you can get a small taste of the weekend festivities with Wintersleep, Weaves, Louise Burns, Nuela Charles, and Jay Gilday.
If seeing local band Nature Of open for the Ottawa native singer-songwriter Leif Vollebekk isn't enough to make you weak in the knees, the echoes of their beautiful voices will be heard bouncing off the walls of the gorgeous McDougall Church, with a totally old and super cool pipe organ as the backdrop. Other venues for the weekend include Yellowhead Brewery, Freemasons Hall, Cask & Barrel, and many more. So, while you're being captivated by the chilling three-part harmonies of The Garrys, you're also experiencing all of the wonderful sights in Edmonton's downtown core. If that doesn't suit your fancy, be sure to check out the numerous other acts including U.S. Girls, Reverend Horton Heat, and Dan Deacon (more info here).
It gets better: missed Oktoberfest last weekend? UP+DT Festival has partnered with a number of incredible Canadian microbreweries and distilleries that will be serving only the sweetest brews of 2017. Get your butt out to the beer gardens to experience drinks from Troubled Monk, Blindman Brewing, Bent Stick Brewing, and more. Not sure what else I can do to convince you.