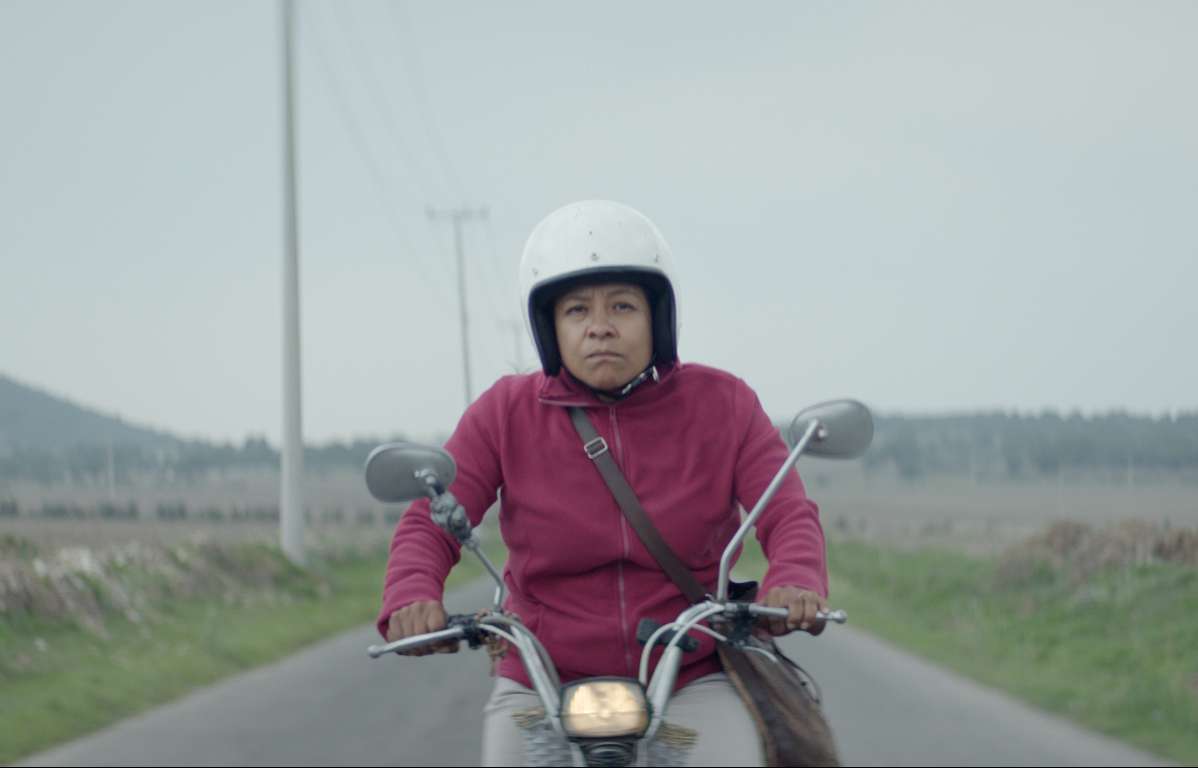 La Madre Buena (The Good Mother)
Directed and written by Sarah Clift
Runtime: 5:36
Edmonton premiere: Friday, October 6, 12:10 pm
Edmonton International Film Festival
---
How do we talk to children about politics in the post-Trump era? Better yet, how do we teach them resistance? Sarah Clift's La Madre Buena (The Good Mother) offers playful and thought-provoking possibilities in the story of a Mexican mother's search for the right birthday piñata for her son.
A boy's birthday approaches and he has one request: a Donald Trump piñata. His father is surprised by the choice, but doesn't make much of it. His mother is torn between indulging her only child's request and opening her home up to the hateful and divisive character – even if only symbolically.
The boy's fascination with Trump is revealed through subtle details; he uses fresh lime juice to lighten his hair, dons a red tie and dark blue cardigan, and trades his neat parted hairstyle for a tousled Trump-esque mess. He perceptively recreates Trump's now-iconic gestures before a mirror. But is it imitation or satire? Director Sarah Clift invokes the power of an image to stand for the thing itself while reminding viewers that an image is hardly ever closed to multiple interpretations.
La Buena Madre is, at its core, a story about motherhood. Its most expressive scenes feature the mother traversing the vast Valley of Mexico in search of the elusive piñata. The film's soundtrack adds a layer of interpretive possibilities with a rendition of La Llorona by revered Costa Rican-born Mexican singer Chavela Vargas. In the eponymous Mexican legend, La Llorona is the ultimate bad mother: she drowns her sons in revenge for their father's infidelity. Clift's good mother does not stifle her son's wish, but neither does she quietly comply in the face of a threat to her principles. She consults a mystic to cleanse the piñata of evil forces before bringing it home.
The twist? A piñata of Trump is no less an effigy. In keeping with the Mexican birthday tradition, the Trump piñata is beaten with a stick until it cracks open and spills out its sugary content – sweet, sweet catharsis. Whether the boy understood this gesture as symbolic of anti-Trumpism is unclear, but his insistence on having a birthday piñata in the image of POTUS 45 ultimately created the conditions for his family to confront the divisive figure. La Madre Buena offers a form of grassroots resistance deftly embedded in existing local traditions. The film proclaims the right to resist despair in the age of Trump through culture, with humour, and by any means necessary – even if that means bringing a Trump piñata to your child's birthday party.
La Madre Buena (The Good Mother) will have its Edmonton premiere on Friday, October 6, at 12:10 pm as part of the 31st Edmonton International Film Festival.
Now, where to find piñatas of Kenney and Jean?