Golden Bears football team scores first win of the season against Bisons
Nathan Fung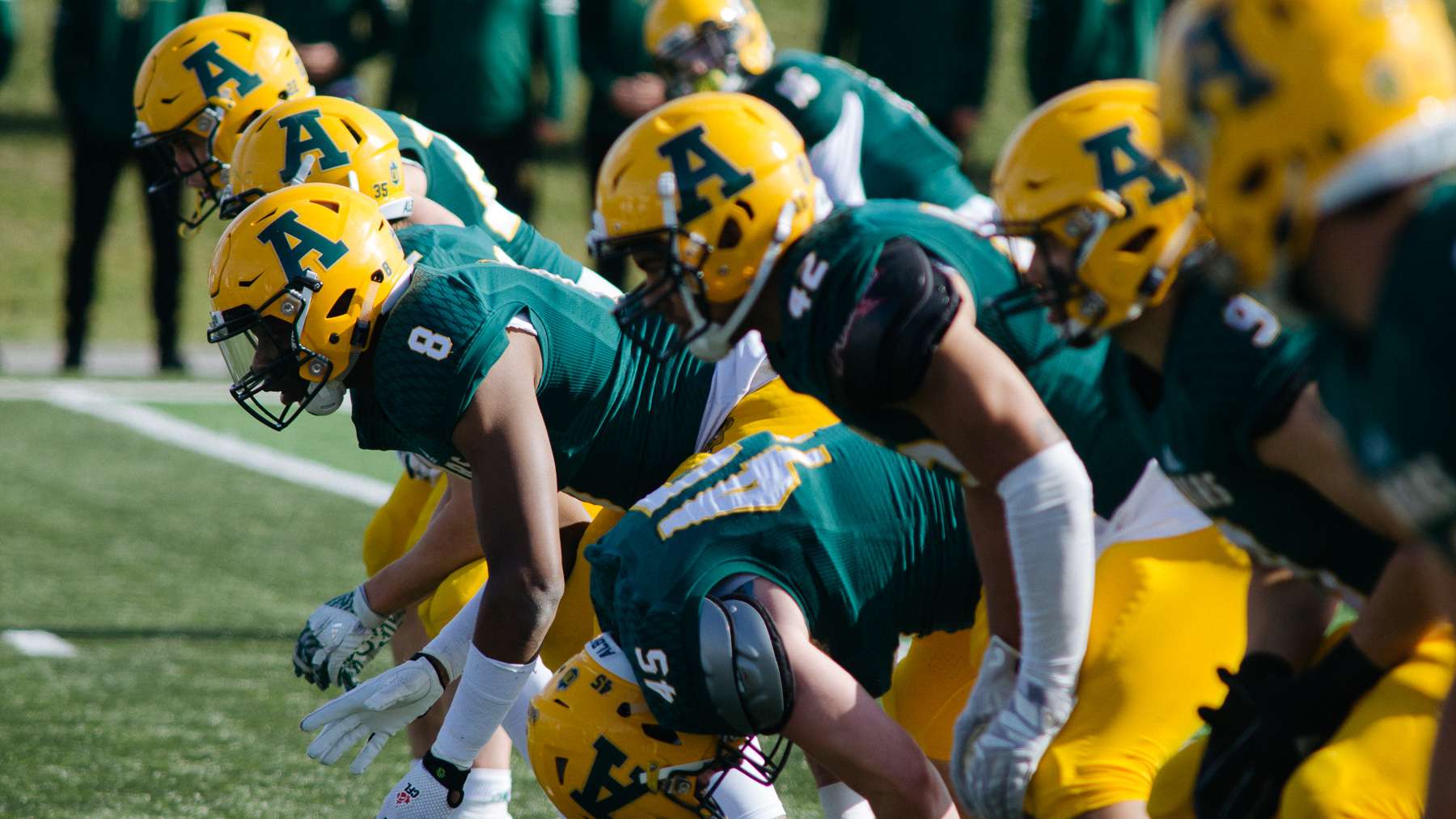 With their first win in the belt, the Golden Bears football team might be finally out of the hole after winning against the University of Manitoba Bisons on September 29.
After an even game through three quarters, with the Bears down by 16-18, they were able to turn the tables with a three minute drive that saw fifth-year running back and business student Ed Ilnicki changing the game in their favour, and destroying the Bison's momentum in the fourth quarter. After losing the first four games of the season, the Bears beat the Bisons 36-25.
"It was a close contest," said Bears head coach Chris Morris. "We started playing blazing and we ended up coming back and winning the game."
Morris said that with their first win of the season, things are starting to pick up for the Bears, and players are getting better as the year goes by.
"We've had one of the better seasons since I've been here as a coach in terms as far as we're doing in both offensive and defensive," he said. "We just haven't been able to find a win up till that last week so it feels really really good to get that monkey off our back."
"Manitoba is a good football team and they were able to make some plays here and there," Ilnicki said. "But we got into a really good rhythm and drive after drive we were able to run the football very well against them."
Morris had nothing but praise for Ilnicki's performance in the game, which came after Ilnicki was named Offensive Player of the Week by Canada West.
"For him to get over 300 yards all by himself is a tremendous accomplishment," Morris said. "He's one of the best players in the whole country."
Ilnicki said that even though things haven't gone their way, it's good to see things picking up with a locker room that's more tightly knit, whereas in past years players had quit on the year early.
"I think it's just we've all bought into this idea of everybody has to do their given role, and we trust each other a lot more than in years past where it just wasn't the same level of confidence," Ilnicki said.
The last time the Bears made it to the playoffs was in 2010. Both Morris and Ilnicki hope that with a win in their belt, the team will be able to keep it up for the rest of the season. Their next opponent is the University of Regina Rams at Foote Field on October 14.
"We're hoping this is a springboard for us, that we can keep getting better and better and see where things go," Morris said.