Three more Indigenous statues on display in Quad
Nathan Fung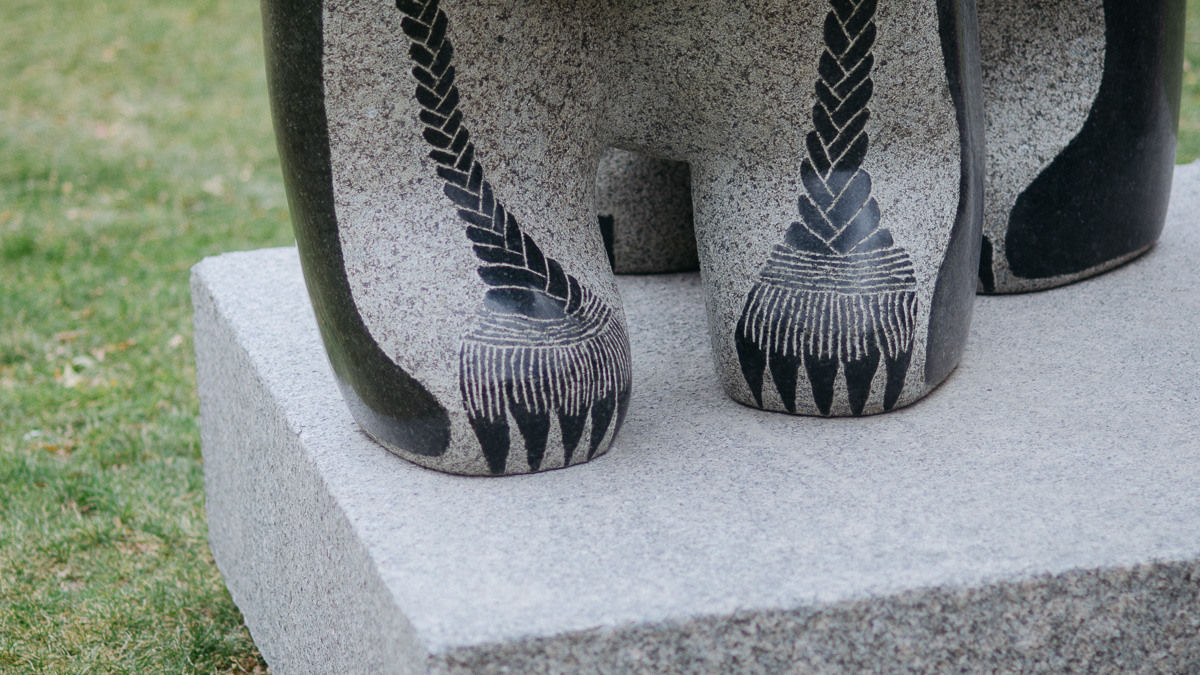 On their way to class, students can reflect on what reconciliation means to them when they pass by the new pieces of Indigenous art in Quad.
On Sunday, three large granite statues were unveiled on the south end of Quad. The statues are part of an exhibit called "Indigenous Methodology and the Rock Grandfather" and were carved by Stuart Steinhauer, an Indigenous granite sculptor from Saddle Lake Cree Nation in northeast Alberta. Steinhauer is the same artist who created the Sweetgrass Bear, which is also in Quad. According to Jillian Horbay, a spokesperson for University of Alberta Museums, the statues are meant to affirm the university's commitment to "peaceful and meaningful reconciliation." The statues are on loan from Steinhauer until June 2018.
The U of A Museum's website includes statements from Steinhauer on what the statues represent.
The Hunter, the largest of the three statues, shows The Hunter searching for higher consciousness, looking into a reflection of the full moon on still water. The Hunter is surrounded the Full Moon Grandmother, a spiritual being, The Sweetgrass Bear, and the Thunderbird Grandmother, who guides and nurtures The Hunter.
The statue to the west of quad, Big Bear Is Right, represents a Cree-Ojibwe man of the same name, and his objections to the signing of Treaty Six. The statue features a quote comparing the queen's presents to the pieces of meat used to lure a fox to a trap, and that the queen's representatives should "come and talk to us like men."
The third statue on the eastern part of Quad, The Eaglechild, is a representation of Indigenous knowledge with Mother Earth at the centre of all, and how humans are not above nature, but a part of and dependent on it.
Horbay said the statues are intended to generate discussion in the community, and that the university plans to have more Indigenous art on display in the future.
"This work of art, as well as future ones will help us towards a better understanding of indigenous culture and move towards reconciliation, so the conversation is a very big part of that," she said.
Horbay said that students can respect the artwork by taking a moment to reflect on their stories.
"Even just asking the question just helps you connect with them, asking that question as to why they're here and what they mean is a step in the right direction," she said.