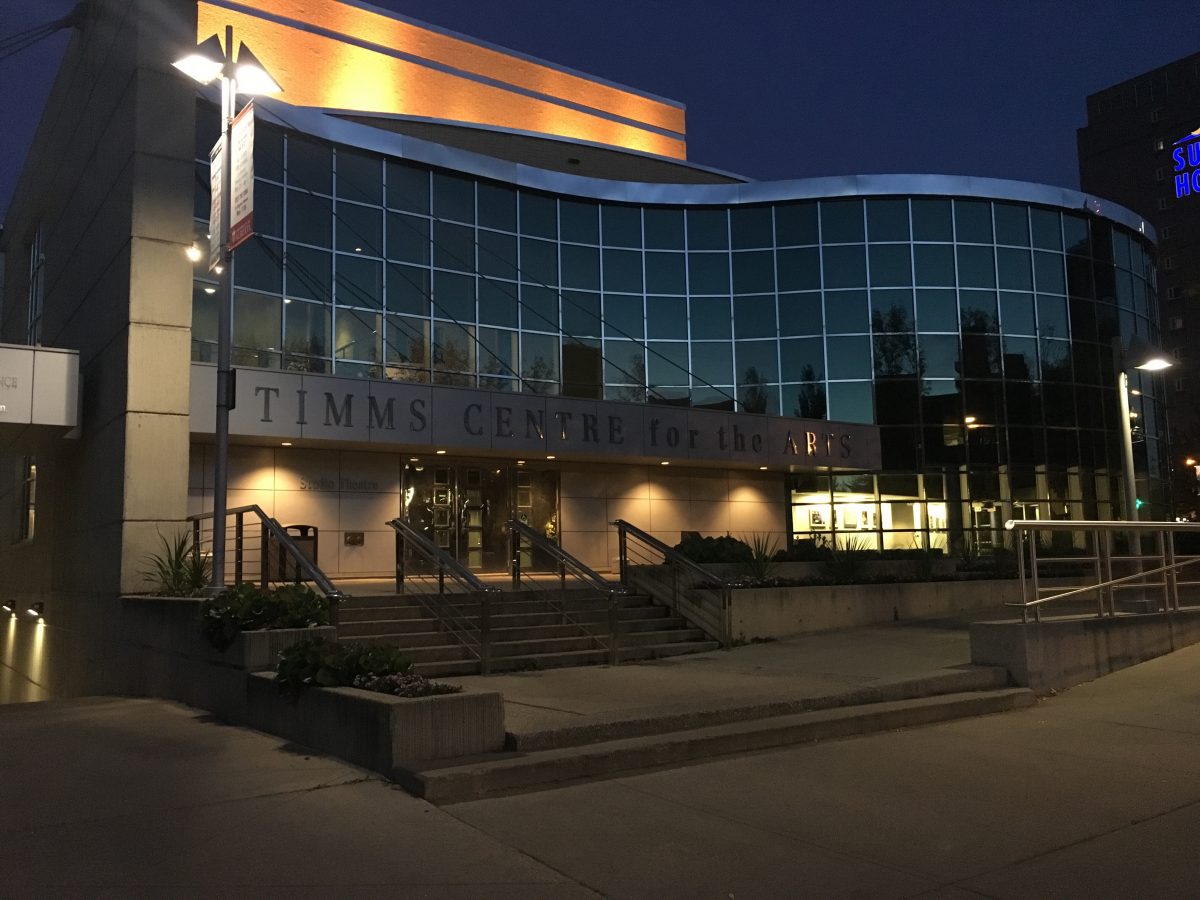 How does a story about meat help in the appreciation of different cultures and in highlighting the importance of the diverse stories we have to tell?
Back in September a workshop on the art of storytelling held at the Timms Center for the Arts attempted to answer this question. The workshop, titled "A Story Evening from East Africa", featured Chunga Otiende and Tololwa Mollel, two award-winning theatrical guest performers, and demonstrated the talent needed to tell a compelling narrative and incorporated elements of East African culture into each narrative.
The first performer was Otiende, an award-winning performer from Kenya. He told a very intriguing tale based on meat, which sounds very strange (and trust me, as a listener, I was slightly perplexed at first). But I enjoyed his use of audience participation by coaxing us to finish the ends of his sentences, introducing active engagement, and pushing the audience into the role of storyteller. He somehow highlighted that our voices matter — and the true power lies in the voice of the majority.
Interestingly, Otiende introduced music into his story by playing his harmonica, which created a calm and soothing atmosphere. It transported the audience from a packed theatre room to something akin to being comfortably seated listening to stories from your childhood. This was contrasted with more fast-paced storytelling, including dancing to tunes played by the wonderful Robert Kpogo, a Ghana-born, Togo-raised and Canada-residing percussionist who's currently teaching at the U of A. The pace of his narrative was driven along by Kpogo's eclectic playing on the drums and wooden xylophone.
The second performer, Mollel, is a U of A alumnus, a Tanzanian-Canadian playwright, and author of several children's books. His storytelling style was a bit tamer than Otiende's; nevertheless, it was every bit as exciting. His style, unlike the first narrative, used different voices to represent the different characters in the story. He generally adopted a third person narrator perspective, which he delivered in a calm reflective tone that was reminiscent of a grandparent's voice telling stories of the "good old days." I particularly enjoyed his repetition of the same song throughout the story, which acted as a theme throughout the narrative and helped with continuity. This was particularly evident later on as audience members started singing along with the lyrics of the song.
While this workshop was artistically great, it also served a secondary purpose: it was a great reminder of the importance of narrative in our appreciation and celebration of different cultures.