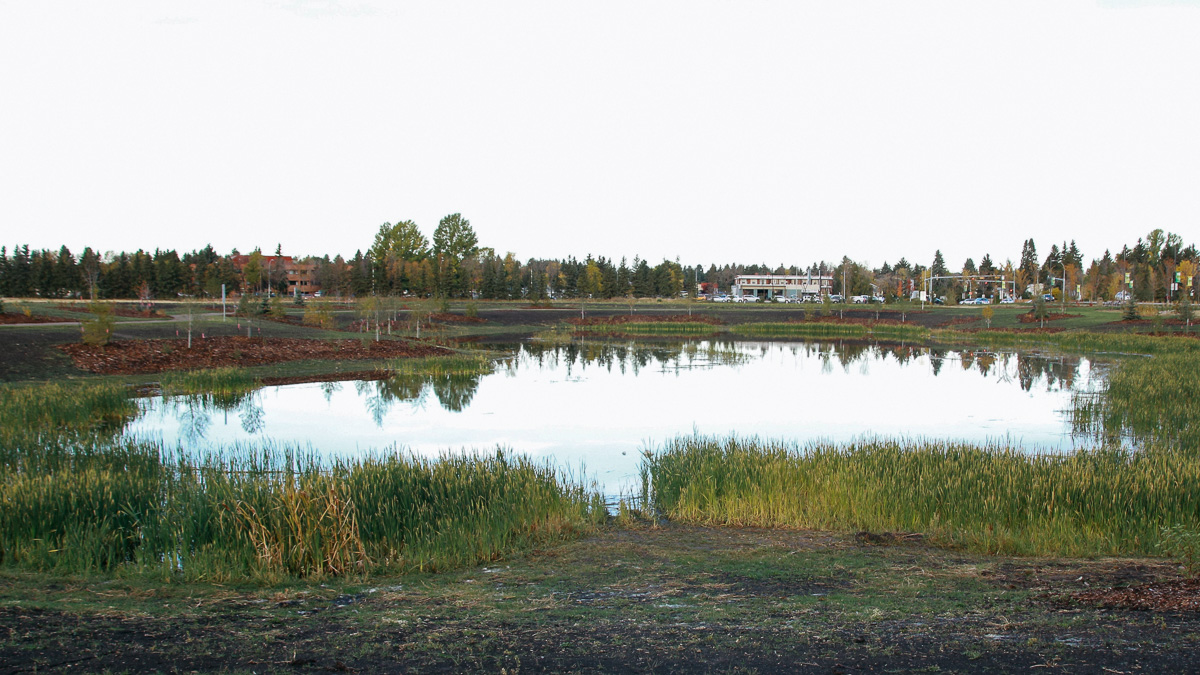 The University of Alberta has gifted a new park at South Campus to the community for Canada's 150 celebration.
The park, called Evergreen Pond and Circle, includes a stormwater pond, which cost $2 million to construct, green space, and an arena stage. Opening celebrations for the park took place on September 24.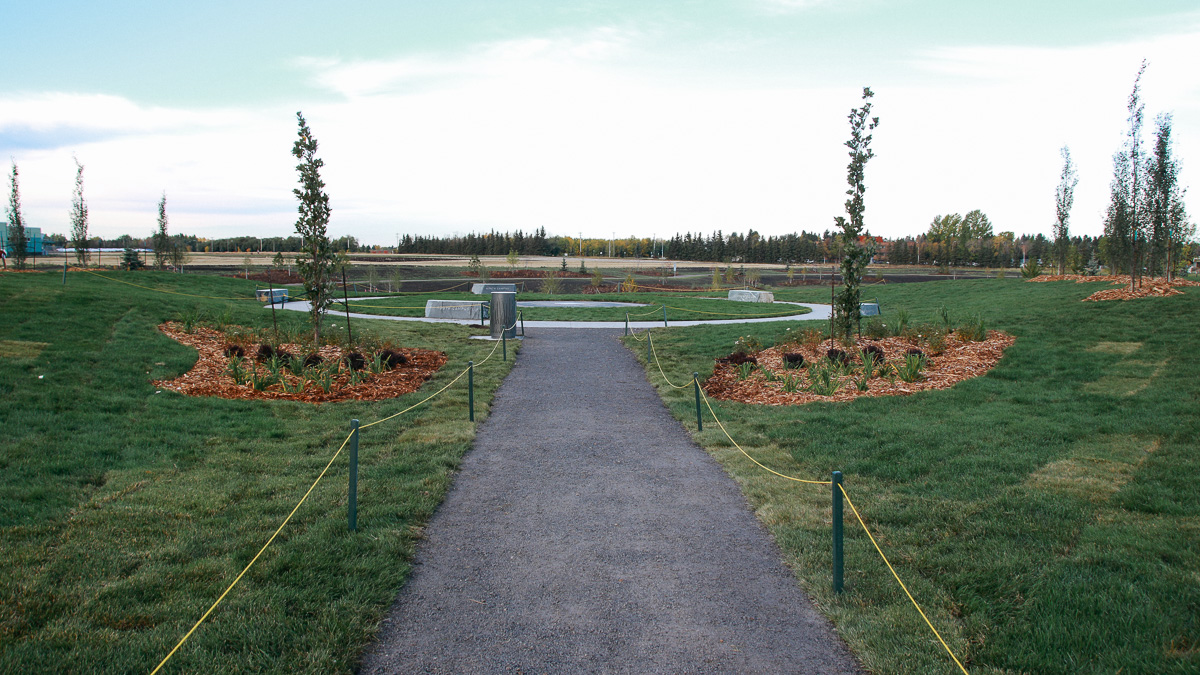 The university said the circle was created to reference traditional gathering places around the world. Each of the five benches surrounding the circle is marked with the name of one of the university's campuses; South Campus, Enterprise Square, North Campus, Campus Saint-Jean, and Augustana.

Jacqui Tam, Vice-President (Relations) at the university, said it's a way of bringing the university's multi-community program together in one place.
"The park is not only marking Canada's 150 but it marks the legacies of the people who have gone to the university," she said.