Talking to the UAlberta nursing student who helped man hit by U-Haul
Nathan Fung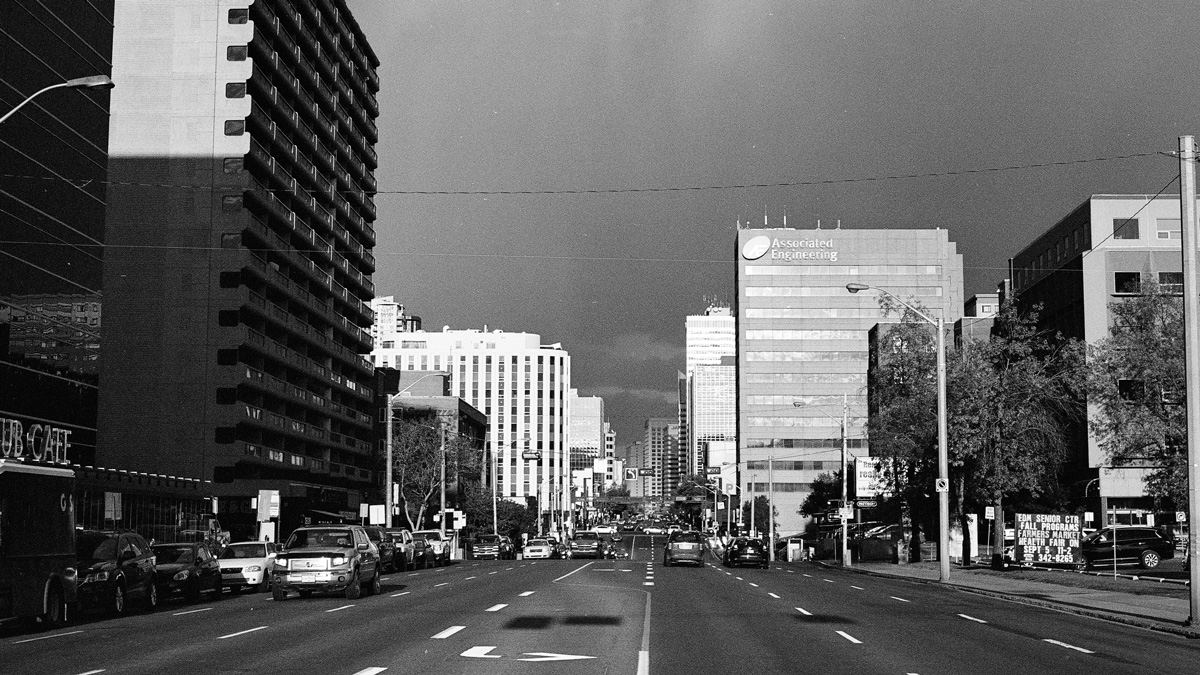 Warning: this article contains a graphic description of the events that unfolded on Jasper Ave. on October 1 and might be disturbing for some readers.
Nena Powell, a fourth-year nursing student at the University of Alberta, was tending bar on a busy Saturday night when her manager told her that someone outside was hit by a vehicle.
Outside The Pint, the bar where Powell works, a man was struck by the U-Haul truck driven by Abdulahi Hasan Sharif, the suspect of a terror attack who the police say was deliberately plowing into pedestrians while being pursued by police. Powell helped the victim, who was lying on the ground unconscious, by stabilizing his head and monitoring his heart rate until the ambulance arrived. At the time, Powell was unaware of the attack and thought what happened was an ordinary accident.
"I had no idea," she said. "It was so busy inside, no one knew what was going on until my manager came and grabbed me."
Over three hours earlier, Sharif allegedly drove a white Chevrolet Malibu and struck police Const. Mike Chernyk, sending him flying into the air. Sharif then stabbed Chernyk repeatedly before running off. A chase ensued later when police identified him at a checkstop while driving the U-Haul truck. The pursuit moved to downtown Edmonton, where his truck injured four pedestrians before his van tipped over and he was arrested. Chernyk and all four people who were hit are safely recovering from their injuries.
Powell said she was shocked to learn about the attack.
"You'd never expect something like this to happen in Edmonton, Alberta, but it did," Powell said. "We have so many friends and family that come to The Pint every single weekend so it's not a good feeling knowing it could've been any one of our close friends."
Being a nursing student helped when it came to knowing what to do for the man who was hit, Powell said, including how to position his head and body, and what his heart rate should be.
"I attribute everything to that," Powell said.
The day after, Powell got a text message from someone working for Premier Rachel Notley, saying that the Premier wanted to thank Powell for what she did. Notley would later mention Powell in a Facebook post.
Since then, Powell has been contacted by the media and others. Despite that, Powell says that the attention is unnecessary because she believes any other Edmontonian would've done the same thing if they saw someone unconscious, even without a nursing background.
"I was just lucky enough to be there when it happened and I'm grateful that my manager grabbed me but at the end of the day I'm not this hero that everyone is depicting me to be," she said. "I really did nothing that any other ordinary person would've done."