New eClass directory centralizes resources for science students
Andrew McWhinney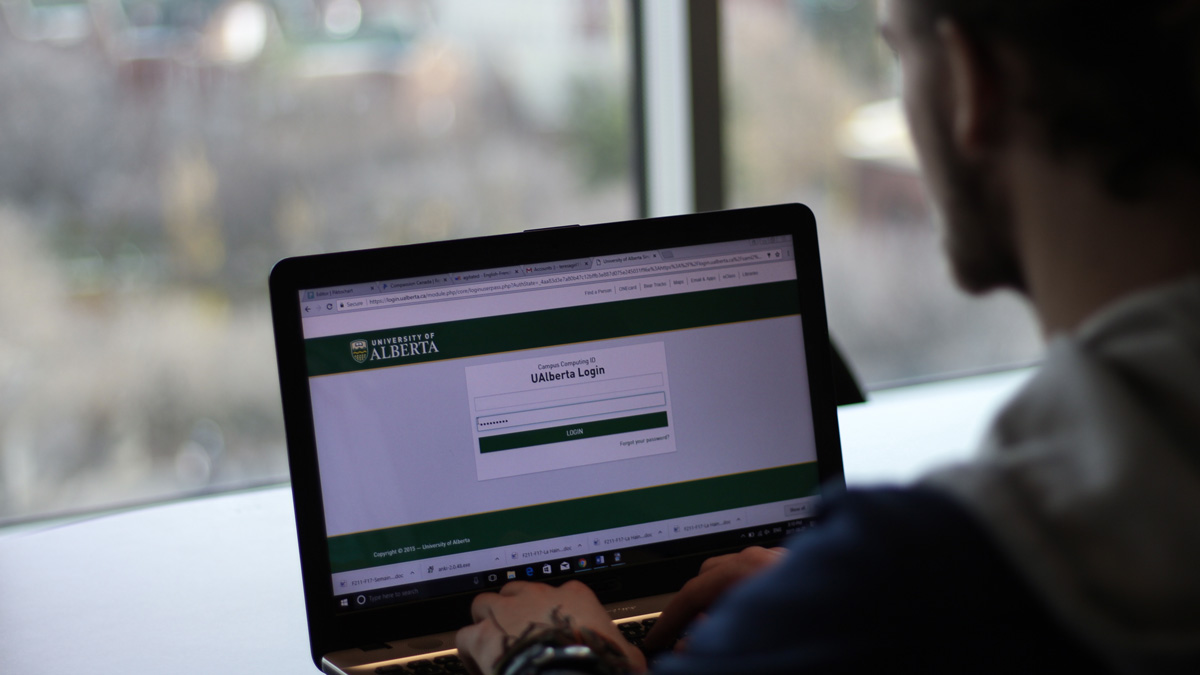 The days of science students sifting through department pages to find information are over thanks to a new online resource developed by the Interdisciplinary Science Students' Society.
The ISSS Academic Resource Directory, launched on October 17, is an eClass module that hosts a variety of science student resources in a single location. Co-developed by Sheldon Cannon, vice-president (academic) of ISSS, and Shruti Shah, the group's director of student representation, the directory contains information about services provided by ISSS, academic resources on campus, information on science-based research and internship opportunities, as well as mental health resources.
"(The directory) is everything you need as a science student all in one place," Cannon said.
Cannon pitched the idea for the directory to ISSS last year after having troubles finding information about student opportunities in the Faculty of Science.
"It was all over the place," he said. "It was hidden in department websites and in the faculty website. You kind of had to hunt around to find things out."
Alongside consolidating this information, Cannon said he wanted to include links to academic resources like the Decima Robinson Centre and the Student Success Centre, as well as mental health resources such as the Peer Support Centre and Counseling and Clinical Services, to round out the directory and make it more comprehensive. He decided to use eClass for the directory because it would be a convenient to have it in a location that students already go to regularly for class information.
As of October 25, 73 students have enrolled in the eClass module. While the information is primarily intended for science students, anyone can enroll in the eClass module and have access to the resources. Cannon said the directory is useful to students outside the sciences as well, especially first-year students that may not know about the general academic support resources available on campus.
"In the confusion of first year, you might not even know that there's a chemistry help room, or not know that there's a place that can help you with writing essays," said Cannon. "We thought it would be great to have all that stuff visible in one area."
The directory also includes a feedback section for students to suggest new features or information to be added. Alongside incorporating student suggestions, Cannon and Shah hope to implement academic announcements such as add-drop deadlines in the future.
Development of the directory began once Cannon became VP academic of the ISSS, granting him more resources and freedom to make the directory a reality. Shah and Cannon worked on the directory over the summer of 2017, regularly consulting with Gerda de Vries, the associate dean (undergraduate) of the Faculty of Science, to ensure the accuracy and relevancy of the information in the directory.
The directory got a positive response when it was shown to the ISSS council, and Cannon and Shah noted that their friends have been enthusiastic about the launch. Shane Scott, vice-president (academic) of the Students' Union, has shared the directory on his Facebook page, praising it as "a great service." Shah hopes that many more students find the directory useful as well.
"I think it's an awesome resource for all students." she said. "Things like knowing where the Chem Help Room is, you don't know that stuff coming into first-year, especially if you don't have a lot of friends in university… It's just small things that can go a long way."
The module can be accessed here.