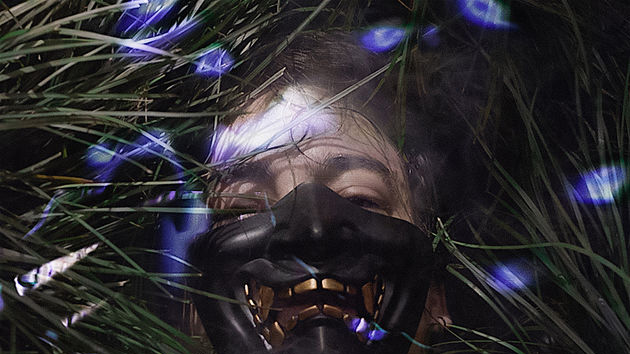 Joji
In Tongues EP
88rising
http://www.soundcloud.com/chloeburbank
---
Artists who can produce music from two wildly different fields are a rarity, especially those that can master both. Joji's In Tongues EP is a fantastic example of an artist demonstrating that mastery.
In Tongues is the first commercial project by Joji, a.k.a. George Miller, who is best known as the creator of the infamous Filthy Frank YouTube channel. This EP has been led up to by a plethora of one-off releases on SoundCloud and the 88rising YouTube channel, such as "i dont wanna waste my time" and "rain on me." Miller's most successful project up until this point is Pink Season, an outrageous and offensive comedy album put out under his Pink Guy alias.
Unlike Pink Season, however, Joji's music is far from fun. If you didn't have the perfect breakup album yet, you will now. All six tracks focus on heartbreak, regret, melancholia, and bitterness. Their soundscapes create a textural musical experience: dusty piano samples, lo-fi hip-hop drums, percussive foley sounds, and ethereal vocals meld together to create haunting instrumentals. The atmosphere is suffocating and all-encompassing, drawing you immediately into memories of failed relationships and dark periods in your life.
"Will He" and "Demons" are downtempo tracks, incorporating sombre piano, deep bass hits, and dark themes. "Will your lover caress you the way that I did?" croons Joji during "Will He" as he reminisces about a lover who has moved on to another. In "Demons," Joji explains his inner conflicts to his lover, asking them to have faith in their relationship despite their fears about his self-destructive nature. The first half of this is Joji's weakest vocal performance, as most of his words get washed out in reverb and a lack of annunciation. The second half, however, drops the drums and uses luscious piano chords and more tasteful vocals to carry out the track.
"Pills" is close to my favorite track on the EP. While lyrically simple, the instrumental is gorgeous and lush, starting out with a simple guitar loop, some drums, and vocal layers, gradually swelling into a massive wall of sound as Joji pleads to a lost lover "I need you back" repeatedly. The instrumental, for me, mirrors the waves of grief and passion that one experiences during heartbreak, a coming and going of pain and desperation.
"Window" is the most uptempo of the six tracks. The lyrics continue on a vein of melancholia as they interpellate the chorus of Travis Scott's "Antidote" into a more sombre tone, saying "I see nothing out the window" and "I don't need an antidote" as Joji sings about how he'd much rather be asleep forever than experiencing a monotonous life.
The most jarring track on the album, "Bitter F**k," is cynically comedic as Joji sings to an ex about how they have made him bitter and mean. It's the most self-hating track on the EP, as he contrasts arrogant statements with disgust at his own actions. While I like this track for its own merits, such as the acoustic guitar's coy melody, it feels slightly out of place in the context of the EP, which closes with the experimental "Worldstar Money."
While the EP is lyrically and structurally simple, its moody atmosphere is incredibly powerful, making it a worthwhile listen for anyone who loves sad music or lo-fi hip-hop. While there are a few hiccups, for a debut commercial project this is an excellent piece of craft. I cannot wait to hear Joji's next project.