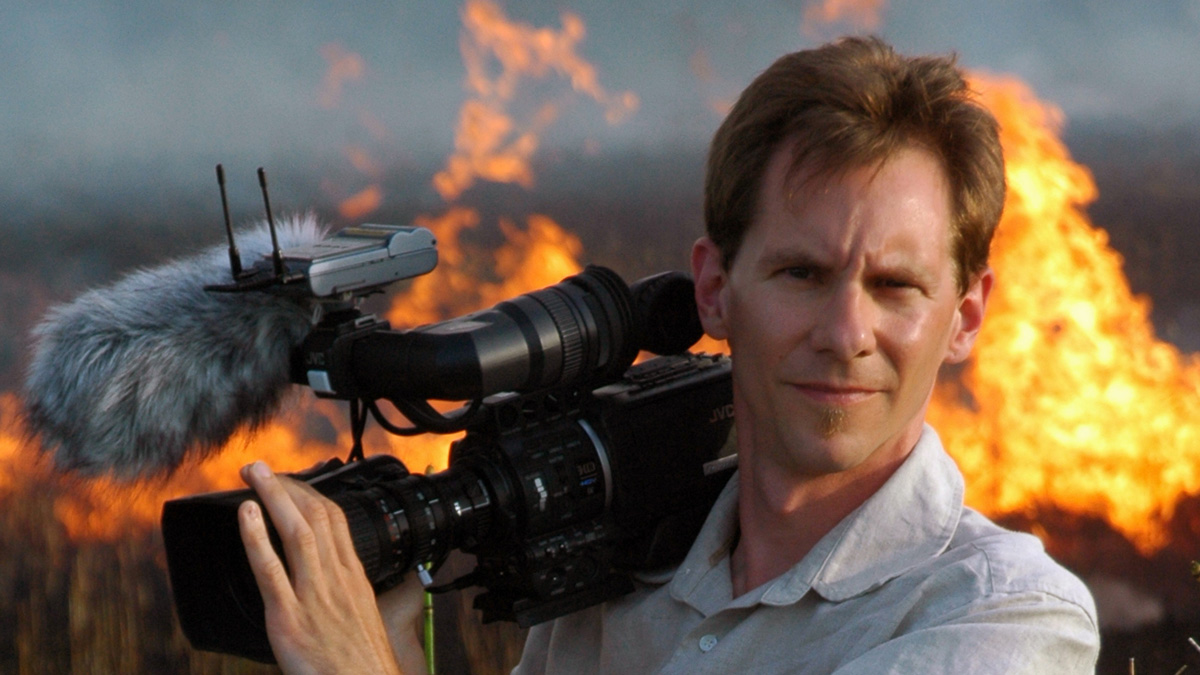 Professional storm chaser George Kourounis has seen Twister, the 1996 film about a group of tornado-chasing scientists, and calls it an "influencing movie."
On November 8, Kourounis will be visiting the University of Alberta as part of the Office of Sustainability's speaker series where he plans on sharing his fascination with nature at its worst, and climate change. The Angry Planet host has spent the last 20 years documenting extreme weather and other natural phenomena, such as floods, wildfires, and volcanoes. Kourounis's visit is part of a series of environmentally-themed events leading up to the Cities and Climate Change Science Conference in March 2018. The event will be at CCIS 1-430 and will go from 7:00 p.m. to 9:00 p.m.
Kourounis plans on showing attendees images and stories from his travels. He said he hopes to illustrate that climate change is a real concern now for some communities and not a distant problem in the future.
"I want to show people the worst so that hopefully it brings out the best in them," he said.
This isn't the first time Kourounis has visited Edmonton, he had previously documented the fires at Fort McMurray last year, which he called the biggest, costliest natural disaster and evacuation in Canadian history. While the fire was catastrophic, he said the town was lucky much of its infrastructure survived and that "it wouldn't have taken much for a firestorm like that to completely erase the town."
"The images that came out of the people evacuating and fleeing blew my mind," he said. "I was one of the first cars to go into town after the RCMP opened up the roadblock, and I was shocked not only at what I saw but how lucky the town got. It could've been so much worse."
Hailing from Quebec, Kourounis, whose first career was in audio engineering, said he doesn't consider himself a thrill seeker, and that his love for science and nature drives him. He added that his interest in science goes back to his childhood days, citing French oceanic explorer Jacques Cousteau as one of his heroes.
Coming into the field without a formal background in science, he said he had to teach himself meteorology over the course of his career (Kourounis added that most storm chasers are not meteorologists). He also said storm chasing was a way to combine several passions and hobbies into one, such as photography, nature, science, and travel. Eventually, what began as an off-work hobby became a full-time profession that sees him mounting between six to 10 major expeditions a year for outlets like National Geographic.
"There was no one overnight thing, it was just me engineering my life in a certain way so that I could do the things that I wanted and still be able to get the bills paid," he said.
But speaking of the movie Twister, which follows two meteorologists as they mend their broken marriage while avoiding a plethora of CGI tornadoes, Kourounis praised the movie's action but says he watches it now to make note of the film's meteorological errors.
"It's completely incorrect, tornadoes don't form like that, you don't have chase days like that," he said. "But actually, now that I think about it, every now and then I do have a chase day that is a bit like the movie Twister."
When asked if he plans on taking a break, Kourounis says he has no intention of stopping anytime soon.
"I'm going to keep doing this until they're pushing my wheelchair into the eye of the hurricane," he said