Tegan and Sara rock the Jubilee with acoustic The Con X: Tour
Victoria Chiu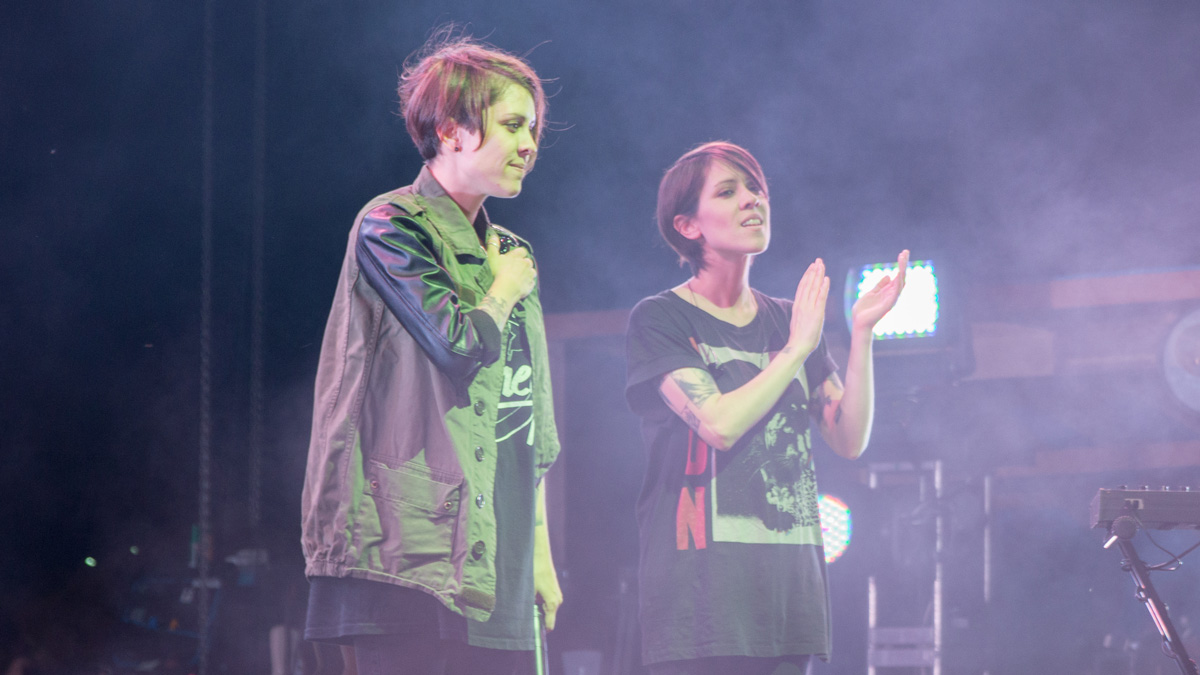 Let me preface this by saying that I'm a huge Tegan and Sara fan. Huge. Through every one of my teenage years; through every shitty day and amazing personal triumph; and through all of the ups and downs I've had in the throes of adolescent angst, T & S have been perpetual staples on my iPod. I've been to every Tegan and Sara concert since I was old enough to go to shows alone, and my love of their music has brought some incredible encounters and exchanges into my life. So when the duo announced that they'd be embarking on an acoustic tour (hence The Con: X Tour) in celebration of the tenth anniversary of one of their most classic albums, The Con, I was ecstatic.
https://www.instagram.com/p/Ba674EKBy2O/?hl=en&taken-by=teganandsara
Tegan and Sara — openly queer twin sisters originally from Calgary who started out playing indie alternative music and have since branched out into the pop genre — are known for their energetic, raucous concerts, and it was a strangely jarring but not unpleasant change to see them play in a quieter, much more calm setting at the Jubilee Auditorium. Accompanied by just two supporting musicians on guitar and keyboard and without any openers, the focus was entirely on the duo right from the moment the concert began and continued as they blasted through all the songs off The Con and dove into scores of crowd favourites from their ample discography.
The twins are also famous for their witty, entertaining onstage banter, a feature that was out in full force for their Edmonton show. Both sisters called out and interacted with the audience, among whom there were several rowdy, vocally enthusiastic members, and shared stories about growing up in Calgary during the rave era and hoping to sleep in the truck room at the Fantasyland Hotel as children. At one point, Sara, after talking about the irony of young girls being encouraged to consume images of much older, sexualized men, pointed out that contrary to how some detractors accuse the government of having a "homosexual agenda," the world tends to have a "heterosexual agenda" that nobody ever criticizes.
"We are pushing a homosexual agenda tonight," she grinned.
Watching Tegan and Sara perform is probably the closest thing I've ever experienced to a spiritual awakening. While they have tons of hits that can totally bring down the house, it's actually the quieter songs, the more brooding tunes, that really tend to get me. When I was 19, I saw them play "Nineteen" live, and I remember my heart reverberating in my chest as this feeling of pure, intense melancholy came over me in a way that I've never felt before or since. That feeling was amplified as I sat in the packed Jubilee with hundreds of other fans that night, watching them play the same song in all its acoustic glory. It was beautiful, and this time, that intensity stuck with me through almost every song they performed.
Tegan and Sara will be taking a break from touring for the next few years to focus on creating new music. Given the enthusiastic send-off given to them by the Jubilee crowd, it's safe to say that Edmonton will be waiting for their return.