The Getaway 2017
Fish sabotages air filtering system in SUB, killing 135 students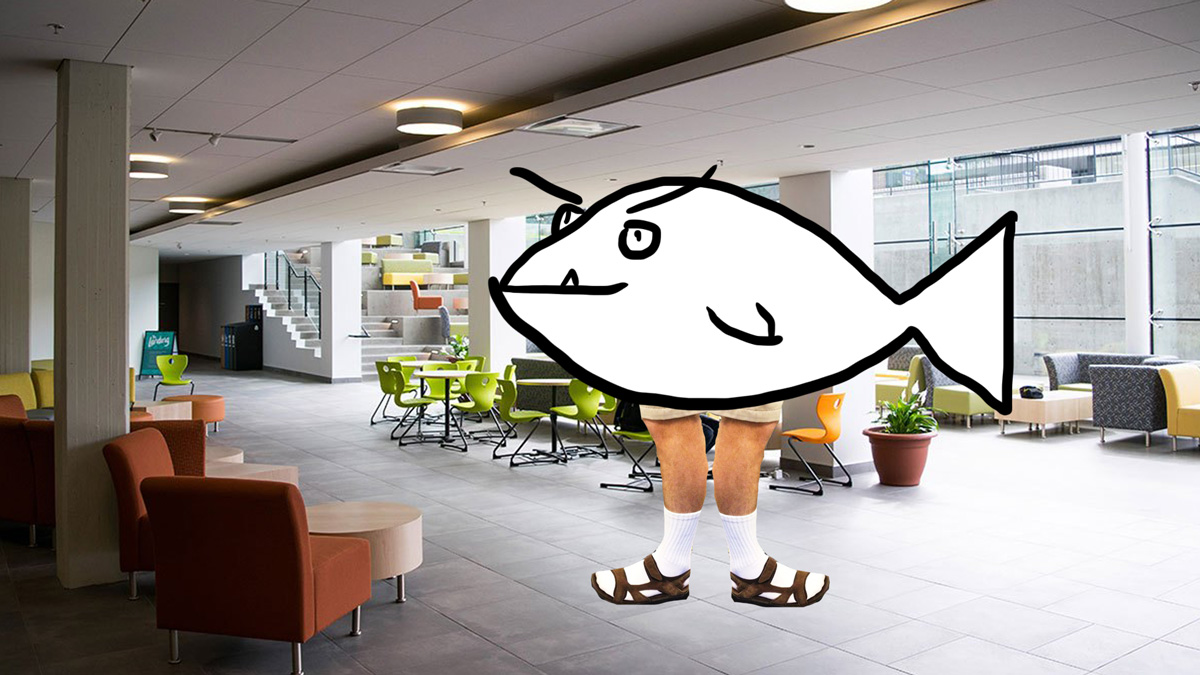 A power failure caused by faulty wiring led to the death of over a hundred students in the Students' Union Building (SUB).
The power failure caused the air filtering system in SUB to malfunction, venting exhaust from L'Express's kitchen into all seven floors of SUB  and suffocating students. The exhaust killed:
55 arts students

50 science students

20 engineering students

10 law students
Investigators from University of Alberta Protective Services (UAPS) said the power failure may be deliberate. In a press conference on December 6, constable Dan Doolittle said that a fish that survived an incident involving the deaths of over 9,000 fish in the Biological Science building earlier this year might have sabotaged the air filters in SUB in order to get revenge.
Back in May, a power failure in the Biological Sciences building caused the dechlorinating system to fail, leading to the death of over 9,000 fish, including 6,000 trout fingerlings. Doolittle said that one of the survivors of the massacre, a trout fingerling nicknamed Sushi, may have been driven insane after having to see his entire family die in front of him.
Doolittle also revealed that Sushi left a manifesto before committing his crime, saying that the U of A has thrived off the systematic killing of fish and intends to seek his justice against the university.
Doolittle warned students to report any suspicious activity to UAPS.