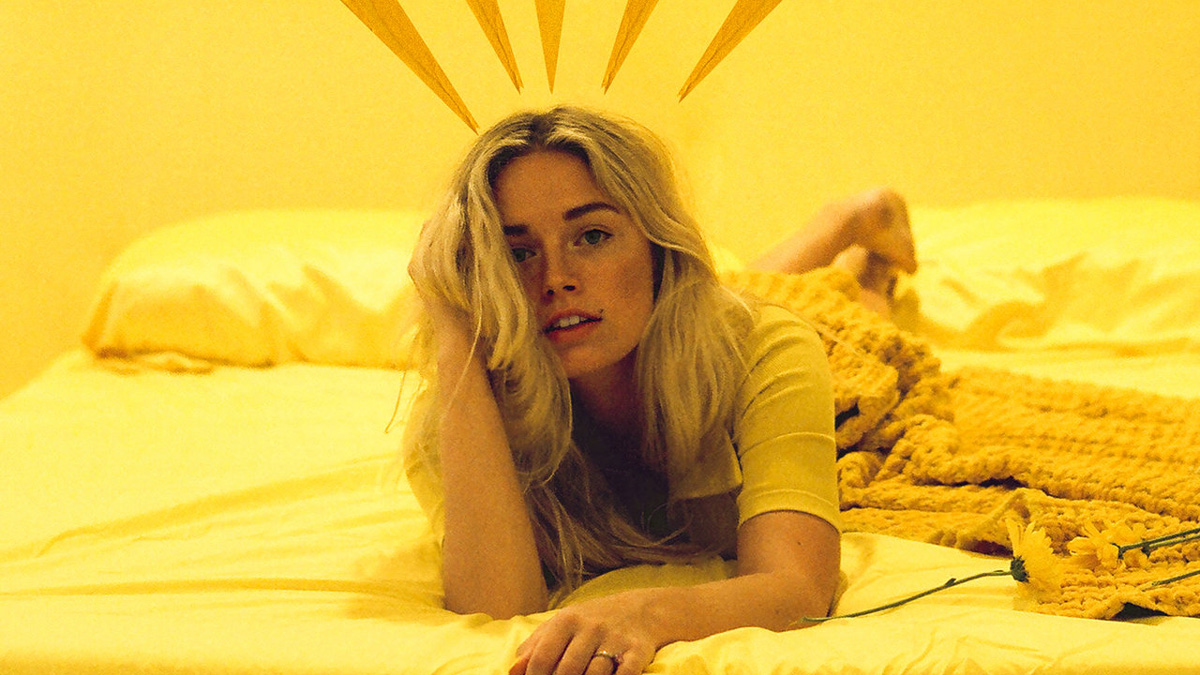 I know it's been a new year for a while now, but 2017 sometimes feels too eventful to totally let go of. Although it was important for many reasons, I'll always look back on it as the year I got my Spotify membership. In other words, life-changing. So I dug deep for gold and unearthed some special picks for this playlist. Whether you're looking to expand your own library, or simply want to judge someone's taste, here are my favourite songs of 2017 for your listening (dis)pleasure.
"Ghost" by Parekh & Singh
If a song was ever cute, it's this one. Notwithstanding the melancholy and heartbroken lyrics, "Ghost" would be perfect for a blissful sunset drive down a California coast in a convertible with the top down. The two parts of this Calcutta-based duo wear many instrumental hats, playing — with astonishing polish — an unpredictable but sweet chord progression. The bassline is perfect, the piano gentle, and the tinkering electric guitar in the distance makes this dream-pop song more of a delight the more you listen to it. Add a Wes Anderson-inspired music video into the mix, and you have a gem of a summertime record. Or one for winter, since you missed it and it's January now. Never too late!
"Used To It" by Ashe
Are you there, Radio? It's me, Nina. Wanted to tell you about this awesome song that you never played. You know when you and bae aren't really fighting about the mac and cheese pot that someone just "let soak" overnight? Ashe voices the frustrated but hopeful girlfriend who just wants resolve that tension with a feel-good jam. It's as instrumentally rich as any dance pop song should be. With some sampled brass and a toe-tapping beat, "Used To It" is a refreshing twist on the familiar club hit. Her voice doesn't seem remarkable here, but the stripped version reveals Ashe's ability to slide between sweet and rough. I'll give you twenty bucks if that "la da da da" hook doesn't get stuck in your head after a few listens. 
"Second Time" by Bruno Major
This English singer-songwriter seriously needs some attention for his impressive feat: he wrote and released a single every month for one year, culminating into his 2017 debut LP A Song For Every Moon. You can hear faint crickets "in the pitch black of a country night" at the start of "Second Time." A dreamlike chorus of old Hollywood film harmonies rides along with the campfire acoustic guitar of a man deeply, deeply in love. In an instrumental break that will take you back to that one night under the stars with your loved one, Bruno seamlessly blends vintage sounds with a modern beat. And yes, the rest of the album is this good.
"Loving is Easy" by Rex Orange County feat. Benny Sings
I love Rex Orange County. He's that kid in your neighbourhood who hides in his basement with his cat, producing experimental music all day with long rants about "kids these days" and passing along his mixtape to his coworkers at Home Depot. In other words, he's an unapologetic and honest weirdo. "Loving Is Easy" is probably his most digestible song, but doesn't lack originality. It bounces happily like Hall & Oates, boasts catchy yet unpolished lyrics, and brightens up the room. Simple, nostalgic, and refreshing like a bike ride in your childhood neighbourhood. And great, now it's stuck in my head again.
"Ring The Alarm" by Joey Bada$$ feat. Meechy Darko, Nyck Caution & Kirk Knight
No, this is not Beyoncé… yeah, that was 12 years ago. If you're into hip-hop, it shouldn't be news that this Pro Era rapper is a lyrical virtuoso. My favourite display of Joey Bada$$'s silver tongue since "Big Dusty," "Ring The Alarm" overflows with playful double entendres (with a conscious nod to them) and surprises with its thrilling drops and a violent bass line. It's cocky and angry and would fit well into the soundtrack of a New York gangster crime series, sprinkled with mob drama references and gritty East Coast style. Nyck Caution and Kirk Knight share a verse like they were joined in utero and Meechy Darko's cameo is just delicious. There's also that chilling, horror movie keyboard riff and cackling sound bites that warn us the song will be a force to reckon with.

"Her" by Lincoln Lim
We have a lot of debut singles and albums on this list, but this may be the most groundbreaking. Singaporean singer Lincoln Lim was inspired by the events of the Orlando Pulse Nightclub tragedy, telling the story of a transgender youth in "Her." The biographical lyrics — pungently written in the second-person–traipse with a heart-wrenching steadiness like its soulful instrumental. Then, it builds up a perfect pace into a climax that showcases Lincoln's equally impressive belting and falsetto. The first lines were enough to grab me: "You kneel in the bath in your sister's blue dress / Mixing tears with your whiskey-filled veins." Hopeful, tragic, terrifying, and raw, this track reminds us of the complex lives of LGBTQ+ youth, and that the pain of loss is a universal experience.
"Quarrel" by Moses Sumney
This L.A. musician, who has opened for Solange, Erykah Badu, and Sufjan Stevens, drew me in with "Plastic," another track from Aromanticism. But "Quarrel" easily became my favourite song of 2017. Accompanied by Moses' sweetly airy and soulful timbre is an adventurous and layered symphony in the form of an seven-minute biblical journey. Brass and electronic sounds are as whimsically paired as in late Beatles. A sneaky chorus bubbles, in the form of harps, under the surface of verses that crawl in your ears like sensual whispers before the most vivid dream you'll ever have. This song may qualify as a masterpiece. If you like R&B or folk or jazz or breathing or being loved or happiness, I think you'll like this one. Why the heck are you still reading this? Go get some good headphones and listen to the song.
These were just some of the great songs that coloured my calendar year. If you already loved some of them, let's be friends. Here's to wishing 2018 brings even better music, more sleep, and less bad political tweets.