Beyond the bachelor: Pole fitness instructor brings together sport and sexy
Victoria Chiu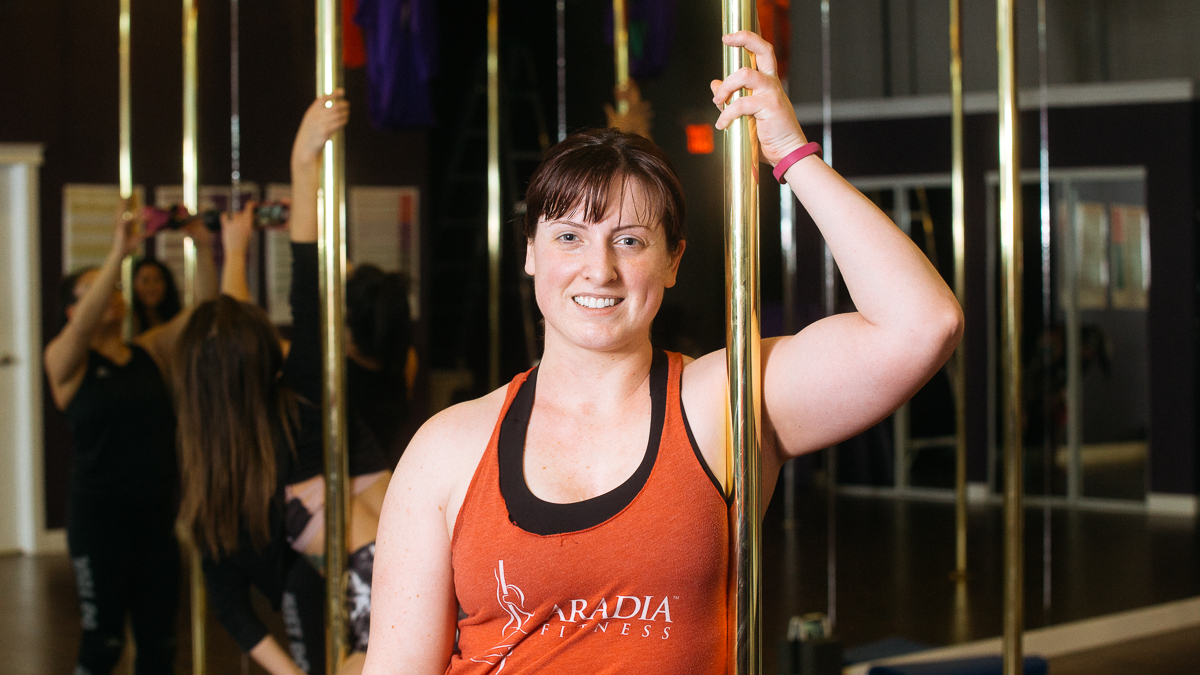 Alyssa Hyduk, who completed both her Bachelor of Arts with a double major in history and classics and her Master's in library and information sciences at the University of Alberta, teaches pole dance and leads lap dance workshops at Aradia Fitness. She began pole dancing in March 2014 after frequent bus rides past the Aradia Fitness Whyte Avenue studio piqued her interest in the sport.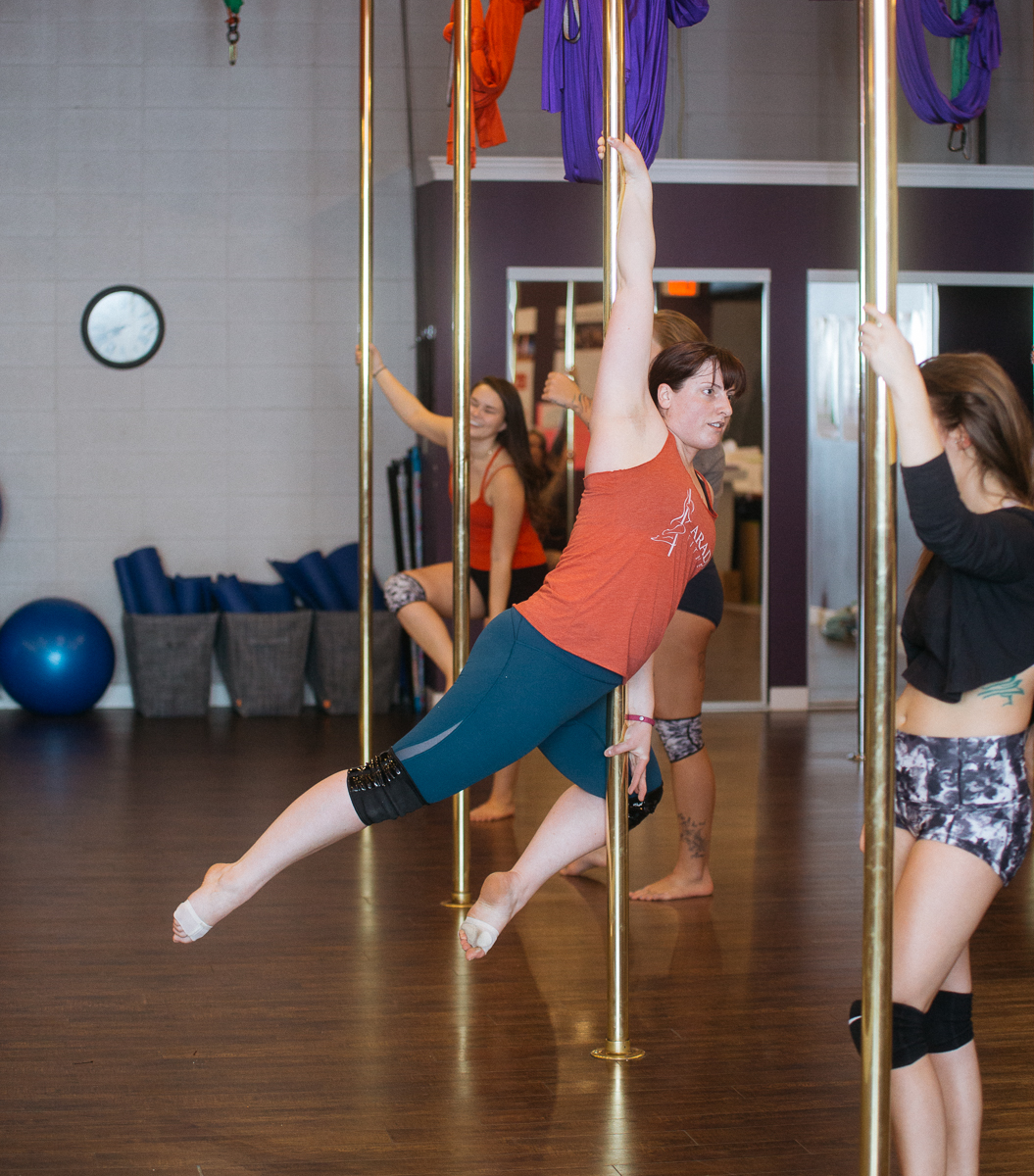 "I'd always been athletic, but it'd been a while since I'd been in an actual activity instead of going to the gym and that sort of thing," Hyduk says. "So I saw (the studio), and I'd already heard that pole was a really good workout. I signed up on my own, really, really enjoyed it, and it spiraled from there. As many polers will say, you kind of fall in love with it."
After a few months of taking classes, Hyduk knew she wanted to compete in pole. By this time she was also doing multiple classes and one-on-one lessons each week, and as someone who'd enjoyed teaching subjects like music and fencing in the past, the progression from student to instructor was natural. Since then, she's been proudly seeing her students progress and become empowered under her guidance.
"There is still a stigma of sexiness around (pole)," Hyduk says. "But as much as we try to get away from that image that society has of it, there is a certain amount of liberation that comes from doing something you know is viewed as more of a sexy activity while also being a hugely athletic endeavour."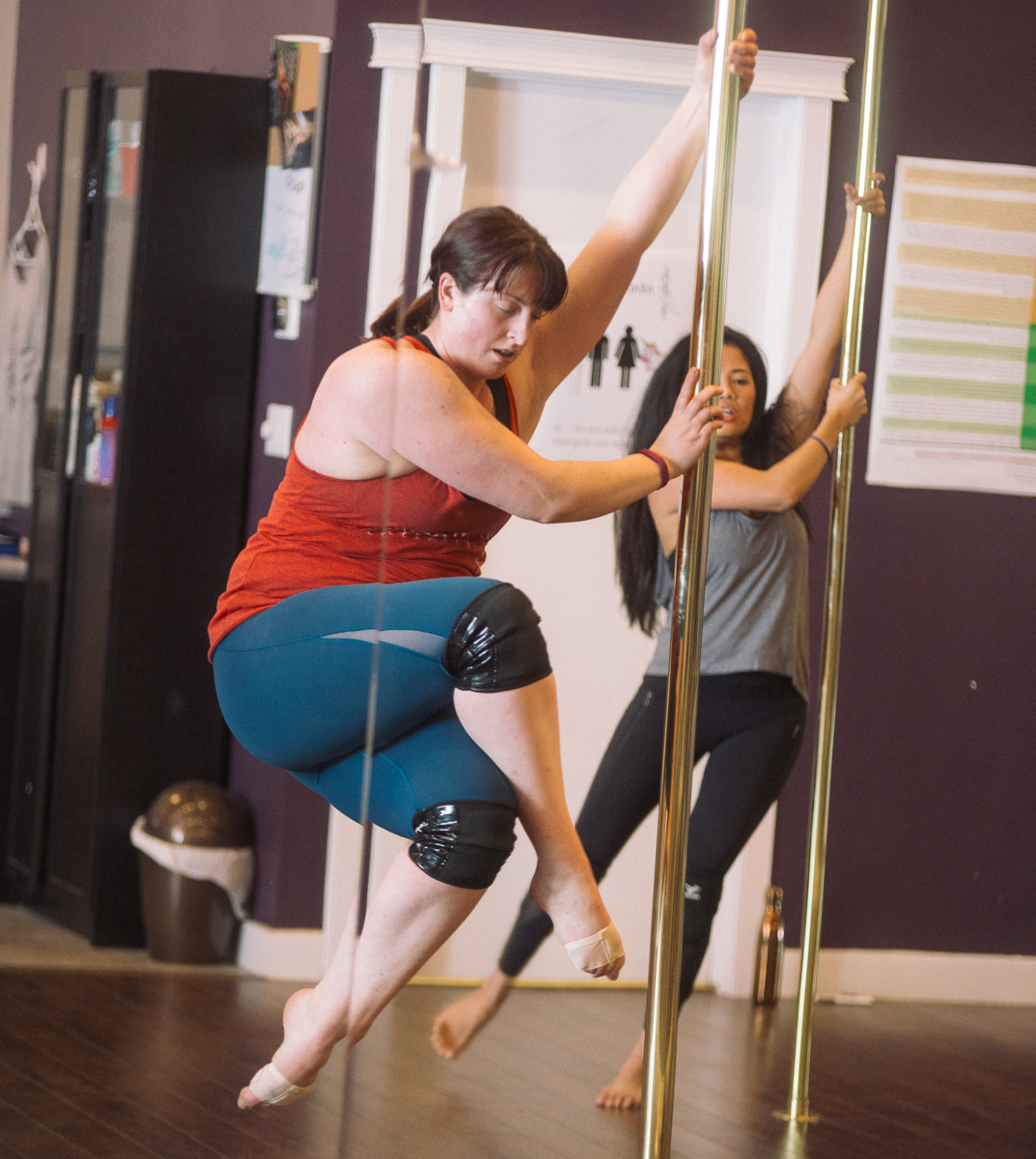 And that unique combination of athleticism and artistry means that one of the best things about learning pole for both instructors and their students is the clarity of development.
"Pole is one of those (sports) where you can really see the progression very, very clearly," Hyduk says. "In pole, you know where you started. Maybe you couldn't pull up your body weight at first, and then suddenly you're going upside down; you're doing these tricks. The ability to see that happen, as a student or an instructor, is fabulous."