The University Symphony Orchestra played songs of love and despair at February Convocation Hall concert
Jonah Dunch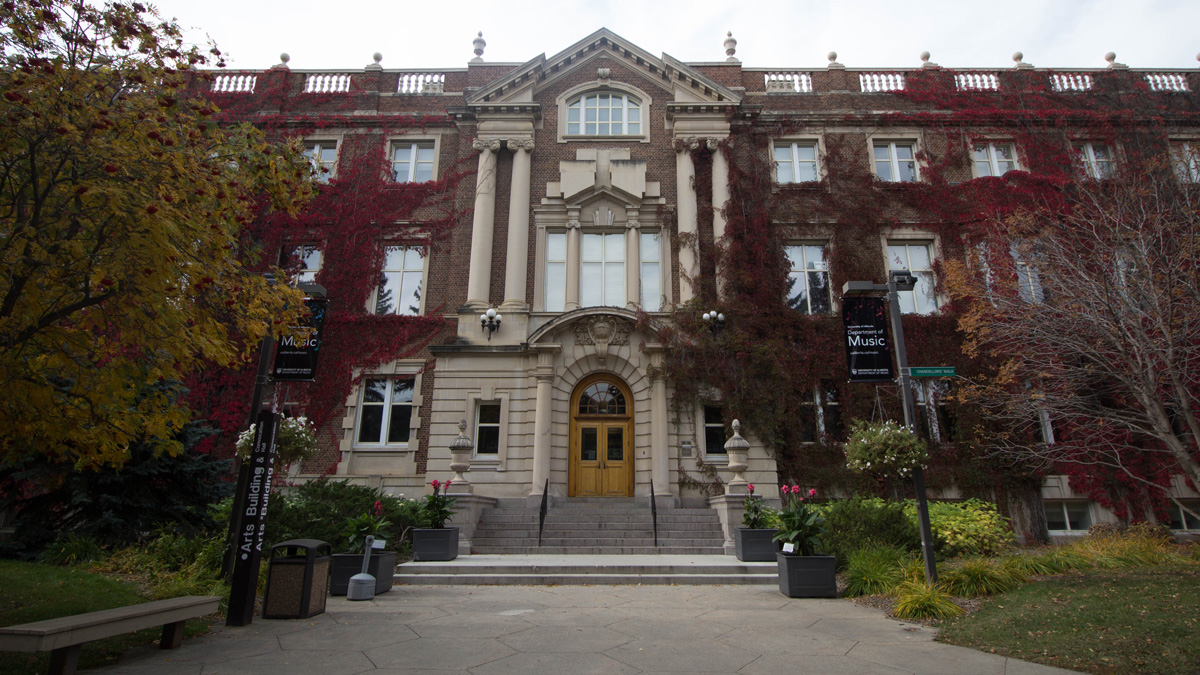 The University Symphony Orchestra (USO) played bittersweet songs of love, meditation, and despair in Convocation Hall on the chilly afternoon of Sunday, February 4.
Led by conductor Petar Dundjerski, the USO presented four pieces in "Remember Me," its first concert of 2018. Two thirds of the orchestra are students in the Bachelor of Music programs, with musically inclined students in other programs comprising the remaining third. The second piece in the concert, the "Piano Concerto No. 2 in B major" by Romantic Russian composer Alexander Glazunov, featured pianist Theodore Chow in a solo performance. An engineering student who plays piano in the music department, Chow won the opportunity to select and perform the piece in a department-wide competition.
"When (Chow) plays, there is something very special," Dundjerski says. "He just has a heart of a poet, you know?… I would argue that there's a part of him which can only be expressed when he plays that music onstage."
Chow says he chose the concerto since it's almost never performed today.
"There's this whole body of literature which isn't really commonly played, but they're just as good as these popular reps which are played all the time," Chow says. "If all goes well, then my mind will be on the music and the music alone."
Dundjerski said the music he selected for the concert, such as Maurice Ravel's "Le Tombeau de Couperin," is remarkable for its dramatic history of production. As Dundjerski recounts, Ravel wrote the piece after witnessing carnage and despair on the battlefields of World War One. He dedicated each of the piece's six movements to a friend who had died in combat, and the piece as a whole to a family who took him in after suffering a nervous breakdown on the front lines, where he drove medical supplies and personnel in a truck between military encampments. He later visited the tomb of the French Baroque composer Couperin, which inspired him to write his ode to his fallen friends.
"What Ravel wanted to do was basically write a piece which paid homage to the French people as a whole," Dundjerski says. "The music is hauntingly beautiful… It's also hopeful that (the French people) will prevail (in the war), which history shows they did."
Dundjerski compares an orchestral music concert to a hockey game, saying one won't appreciate the unique subjective qualities of either event before experiencing it for oneself. Just like how someone who doesn't know anything about sports won't know what they're missing by watching the game on television instead of at the arena, someone who doesn't know anything about orchestral music won't know what they're missing by listening to a recording instead of witnessing a live performance.
"Once you're inside the arena (or concert hall), it's a completely different experience… all your senses are being stimulated," Dundjerski says. "There's some crackling of energy that only happens inside that room."
Both Dundjerski and Chow emphasized the ineffable affective powers of live music, saying that the experiences of both performing and listening to a full orchestra is profoundly moving, intellectually demanding, and indescribably sublime.
"(Music in a live concert) washes over your pre-frontal cortex and makes you feel something in your belly that you maybe have not felt that week or even the month before," Dundjerski says. "All these (sounds) come together into something je ne sais quoi. You cannot describe it, but it's there in the concert hall."