Be Mi'Ne: U of A student's Chinese restaurant kickstarts on Whyte
Jonah Dunch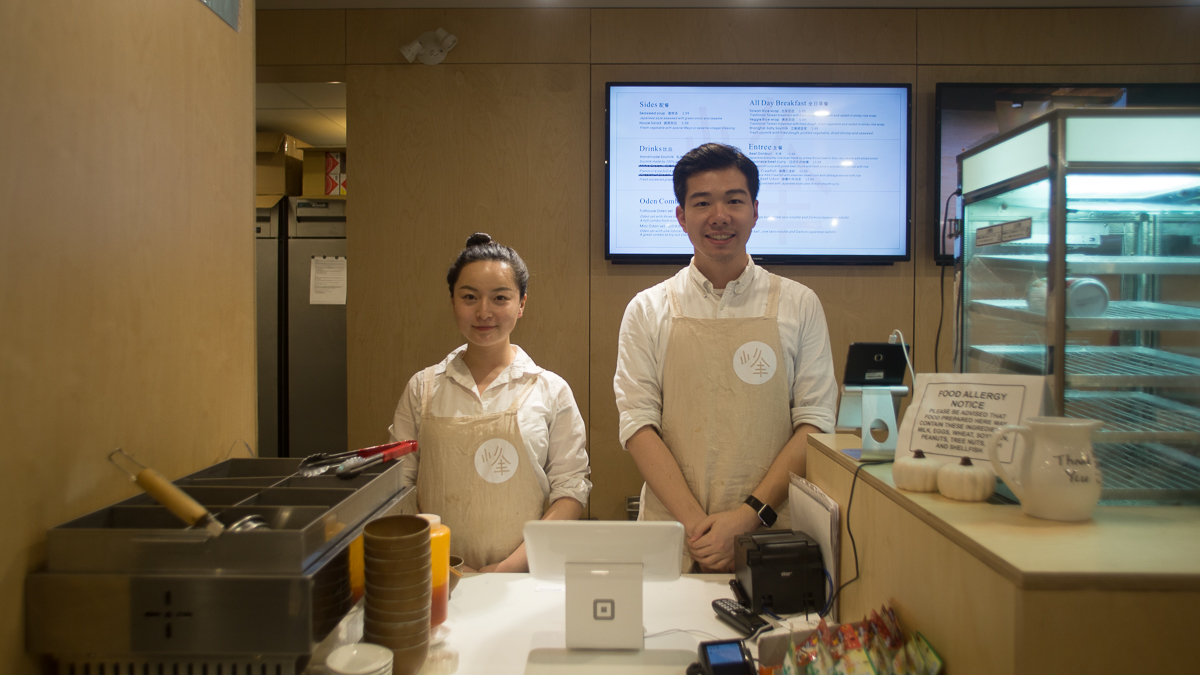 A new restaurant specializing in authentic Chinese cuisine coupled with a contemporary design aesthetic has arrived on Whyte Avenue.
Owned and operated by current University of Alberta open studies student Teddy Zhang, the restaurant Mi'Ne offers patrons rice and noodle bowls, fresh soy milk, tiramisu from the Italian Bakery, and more. The restaurant's name is a play on the English word "mine" and the Japanese pronunciation of Zhang's Chinese name (Zhang's parents both went to university in Japan, and he cites the polished, understated aesthetic of Japanese cuisine as a key influence). Zhang hopes this double entendre will help both international and local students feel at home in his restaurant. After being open for three months, Mi'Ne's clientele predominantly consists of Chinese international students, but Zhang hopes to attract a diverse demographic of students and locals of different nationalities to enjoy meals inspired by his upbringing.
"What I'm trying to do is show that Chinese people can make something very high-quality… Good design, good food, fresh food, and good service," he said. "That's why I started this project."
Zhang kickstarted the restaurant with a five-year loan from his parents as a way to start building a life for himself as an entrepreneur in Canada. He wrote a long-term business plan to help convince his parents to support the project. After a successful career as an owner of a Chinese furniture factory, Zhang's father recently developed cancer while his son was studying for a degree in engineering at the U of A. Zhang wanted to create something new the way his father had around his age (Zhang is 22; his father was 20 when he started his first business).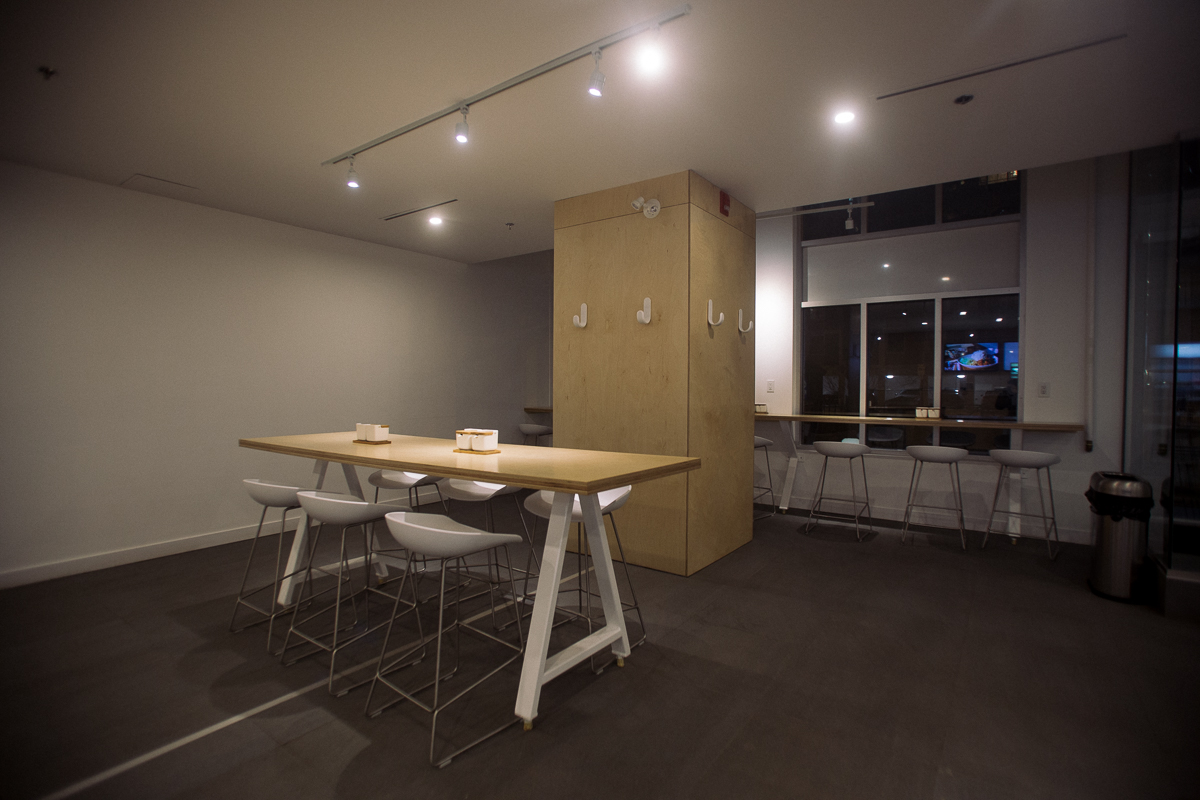 Zhang's interest in starting a restaurant was sparked after he created a food blog to document his culinary experiences in Chinese restaurants across Edmonton. He devised Mi'Ne based on what he perceived as gaps in the local market, citing an apparent lack of restaurants which appeal to both Chinese and Western clientele, as well as Chinese restaurants which prioritize interior design.
"The good restaurants in Edmonton … they have good design and good food, and their menus are tiny," he said. "That's what my focus is. I want something Chinese, but in a Western way."
To that end, he called upon the designers behind Meat in the Old Strathcona Theatre District, which he cites as one of Edmonton's best restaurants. Mi'Ne's interior boasts sleek finishes, such as shiny tabletops and a monochrome pallet, to furnish a vibe of sophistication in the storefront. Zhang is responsible for starting the restaurant's business projects; he leaves the day-to-day operations to a manager and several kitchen employees, enabling him to manage his coursework.
"When it started, it was pretty hard because I needed to spend lots of time (figuring things out)," he said. "I have nothing, I don't have the rules, anything. That part was very tough."
Zhang found the food service training materials of major Chinese restaurant chains on the internet and reworked their format and content to reflect his personal vision for M'iNe. With the restaurant's sales growing five to 10 per cent each week, he said he's confident taking a hands-off approach.
"Right now, I don't really need to worry about this store too much," Zhang said. "I just need to start projects and tell (my staff) what to do, and the rest of the time I can focus on my studies."
He plans to enroll in a bachelor of arts with a major in economics and spend the next several years in Canada growing his food business. He plans to start a delivery service with more westernized Chinese food, and also wants to start a food production centre to supply the Edmonton location along with a planned second location in Calgary. He credits both his time at the U of A and his experience working in restaurants in China and McDonald's in Canada with giving him the creative mindset and practical skills to begin his crash course in restauranteurship.
"Through the process of opening a restaurant … I learned a lot. It's like I'm taking a twelve-credit course," he said. "That was part of my parents supporting me in this. They wanted me to experience the whole process (of sustaining an independent business), to (be able to) live on myself."
Zhang plans to provide sponsorship opportunities to U of A student groups for events and promotions. To students interested in sampling Whyte Avenue's newest flavours, he recommends trying Mi'Ne's rice wrap for breakfast and tiramisu for dessert.
"To me, eating is not only the food," he said. "It's the whole experience."