News
Election Dissection 2018: Vice-President (External)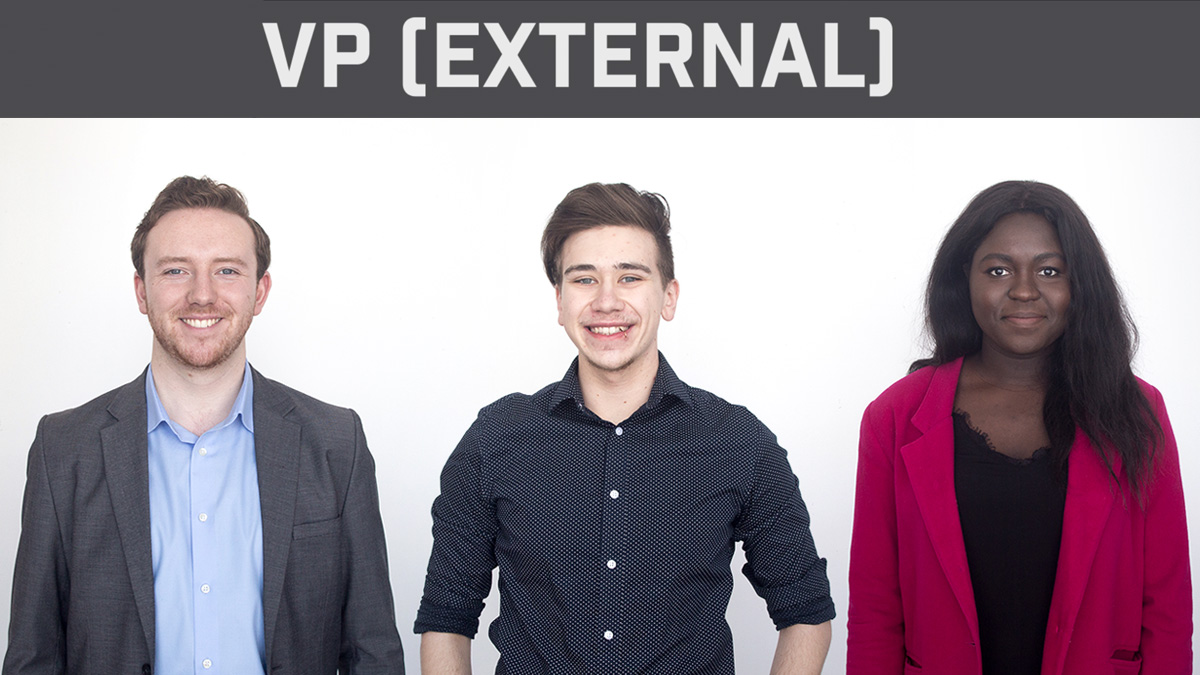 Who should and will become the Students' Union's next vice-president (external)? The Students' Union elections can be confusing, but the election dissection panel is here to help. This is part one of a feature series where three Students' Union experts analyze each race of the 2018 elections based on the candidates' platforms, Q&A's and forum performances. Opinions expressed by the panelists do not reflect those of The Gateway.
---
Meet the panel: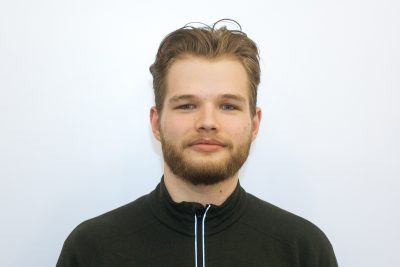 Mitchell Sorensen was The Gateway's staff reporter for the 2015-16 year and online editor for the 2016-17 year. He is also the host of The Sorensen Report, a Gateway video series that unpacks each forum of the SU elections. He also prides himself on always correctly predicting which candidates will win.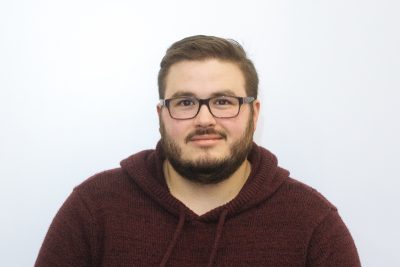 Cody Bondarchuk was the head of Safewalk before becoming the Students' Union vice-president (operations & finance) for the 2015-16 year. He ran for president in 2016, but lost that race. Bondarchuk has since graduated, and is now a great go-to for information about all things SU.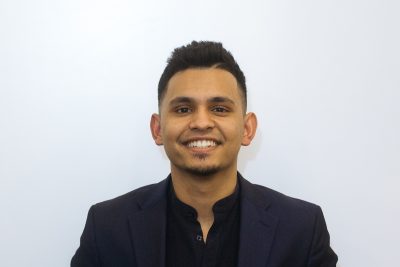 As an international student in engineering, Rabib Alam was the president of the HUB Community Association before running for Students' Union vice-president (student life) in 2017. Alam lost that race and has since graduated from the Faculty of Engineering. He's now a seasoned expert on international student and residence issues at the U of A.
---
Meet the candidates: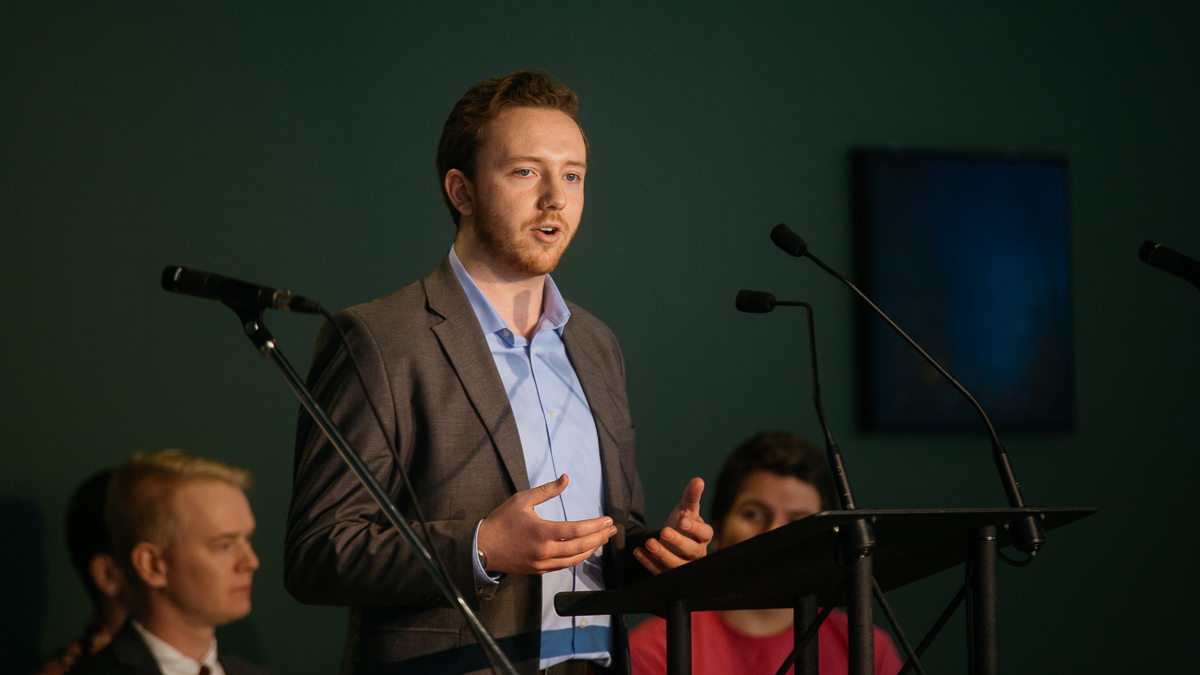 Adam Brown is a business and Campus Saint-Jean student and is the current president of AUFSJ, the Campus Saint-Jean faculty association. Read his platform here.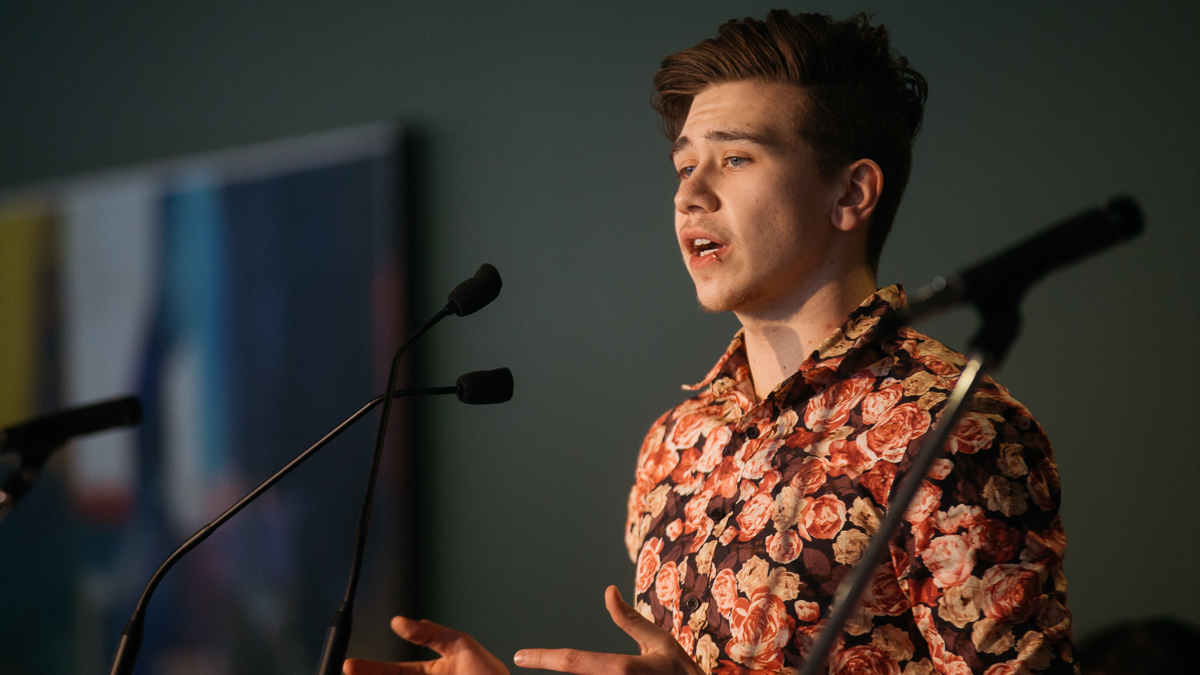 Jimmy Thibaudeau is an education councillor who ran for this position last year. Read his platform here.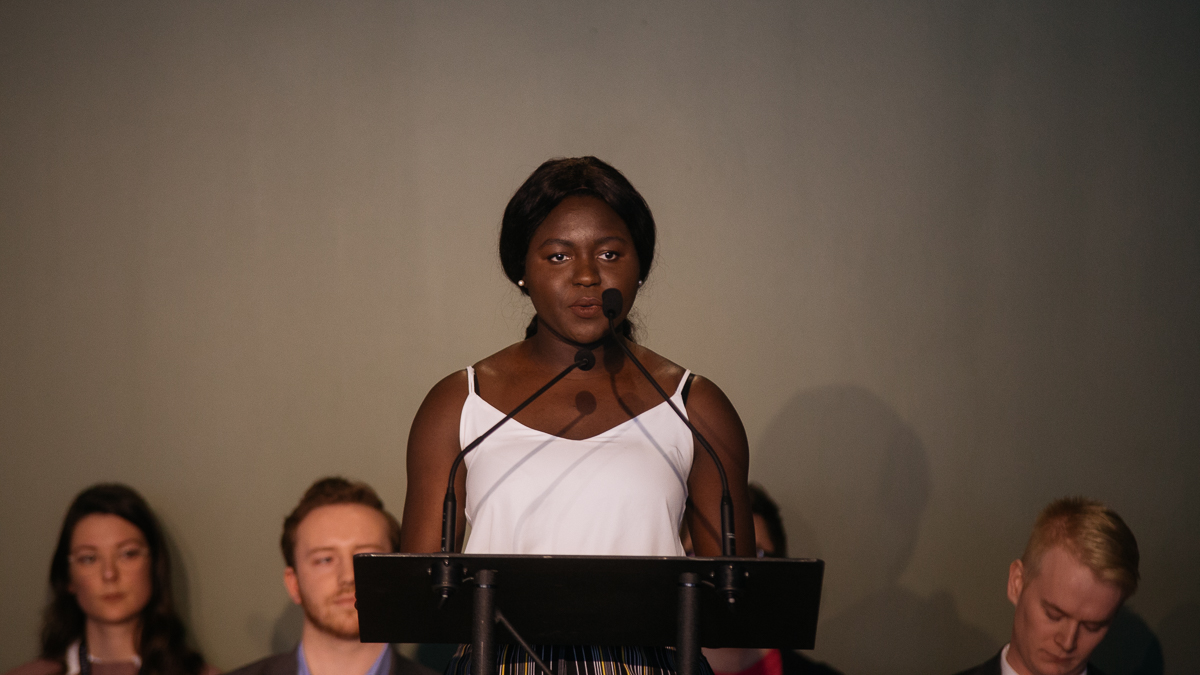 Esther Thieba is the current vice-president (social) of the Undergraduate Psychology Association and spent her first year of university at Augustana. Read her platform here.
Read our Q&A with the candidates for vice-president (external) candidates here.
---
The Dissection:
Whoever is elected for vice-president (external) will need to influence the provincial parties as they go into the election in May 2019, but will not need to lobby the new government.
"God I'm so tired of VP (externals) that are all the same," Bondarchuk said. "Electing Adam would be par for the course of every other VPX we've had in my time here."
Bondarchuk also said it's "hilarious" that Brown's first platform point is around cannabis legalization.
Nevertheless, the panelists were impressed with Brown's resume, which includes being the current president of the Campus Saint-Jean faculty association and working in provincial politics.
"He's going to be the one who's going to be able to talk at the provincial level with these MLAs," Alam said. "He does have that experience and I think his personality sets him up for it."
Alam also pointed out that Brown's points on international tuition are extremely similar to current vice-president (external) Reed Larsen, who is running for president this year.
"It's almost like they wrote (their platforms) side-by-side," he said.
"They get dressed together, they go to the same barber," Sorensen joked.
However, Alam said he likes that Esther Thieba includes a lot about student financial aid and grants in her platform, including for international students.
But Bondarchuk said Thieba worries him because of slip-ups she's made, including saying in her platform that the Students' Union would need to prepare for the upcoming municipal election instead of the provincial one.
"If you make these kinds of mistakes in front of government it's more of a problem," he said.
Bondarchuk also said Thieba seems to fundamentally misunderstand that as vice-president (external) she wouldn't be directly talking to the premier about these issues.
When it comes to Jimmy Thibaudeau, the three panelists he's grown a lot from when he ran for the same position last year, but were unsure if it's enough to win.
"God his heart is in the right place," Bondarchuk said. "You can see I have a soft spot for people who try hard."
Alam added that he thinks Thibaudeau is very well-spoken and knows what he's talking about.
The panelists debated whether it's best to have a vice-president (external) like Adam Brown, who they think would comply with the government, or someone who would rock the boat.
"I like rock the boat candidates, but I don't want to be reckless," Bondarchuk said. "But I don't think Jimmy would be reckless. I think he's different from VP Externals that we've had in the past but he has the knowledge and the marketability."
---
The Verdict: