New river mural unveiled at university LRT station
Haley Dang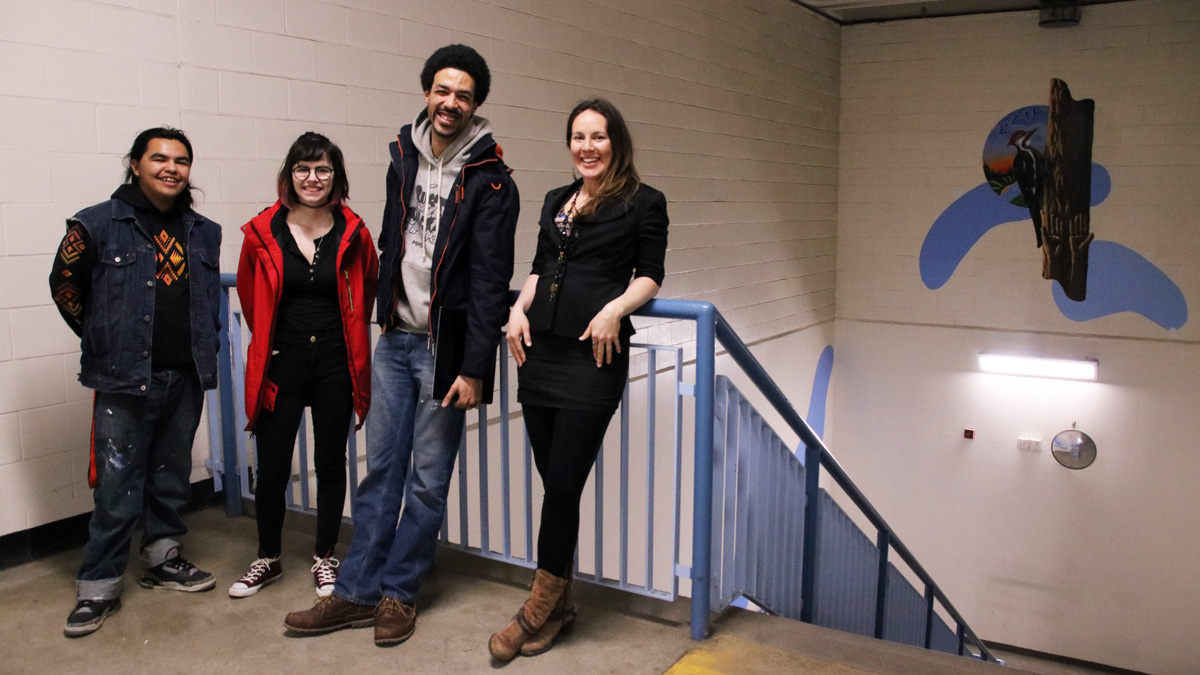 A mural showcasing local animals has been unveiled in the stairwell of the university LRT station, adding a splash of colour to the commutes of students.
The mural, titled The River, is part of project Paint the Rails. Collaboratively painted by artists AJA Louden, Carla Rae Taylor, Matthew Cardinal, and Dana Belcourt, the mural was unveiled on March 22 with about 20 in attendance. The River is the second mural out of the six that will be painted in LRT stations across the city in the next few years for the Paint the Rails initiative in partnership with The John Humphrey Centre and Edmonton Transit Service (ETS). The project aims to engage various cultural communities in Edmonton to learn the story of settlement and reconciliation.
"We communicated with some Elders and knowledge keepers for this project and wanted to find some information about the land and animals that lived here before Edmonton became a big city," Louden said. "The (concept) behind the mural is the idea of water connecting us and then shining a light on some of the animals that call this area their home."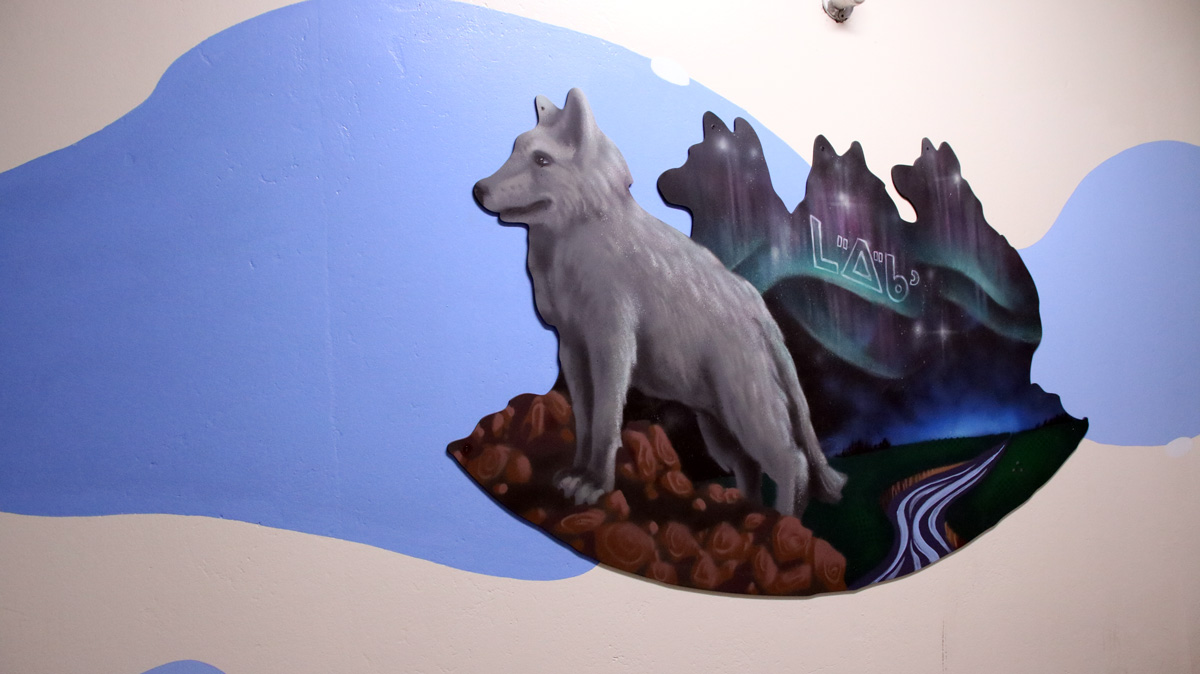 Emerging artists Cardinal, 22, and Belcourt, 18, said they learned more about themselves and the city when working on the mural in addition to being mentored by Louden and Taylor.
"I got a chance to be more connected with the roots here and it's definitely more of an awakening within me," Cardinal said.
"Edmonton is a city that is rich with history," Belcourt said. "But you never actually know till you get out there and you're actually experiencing it and talking to people."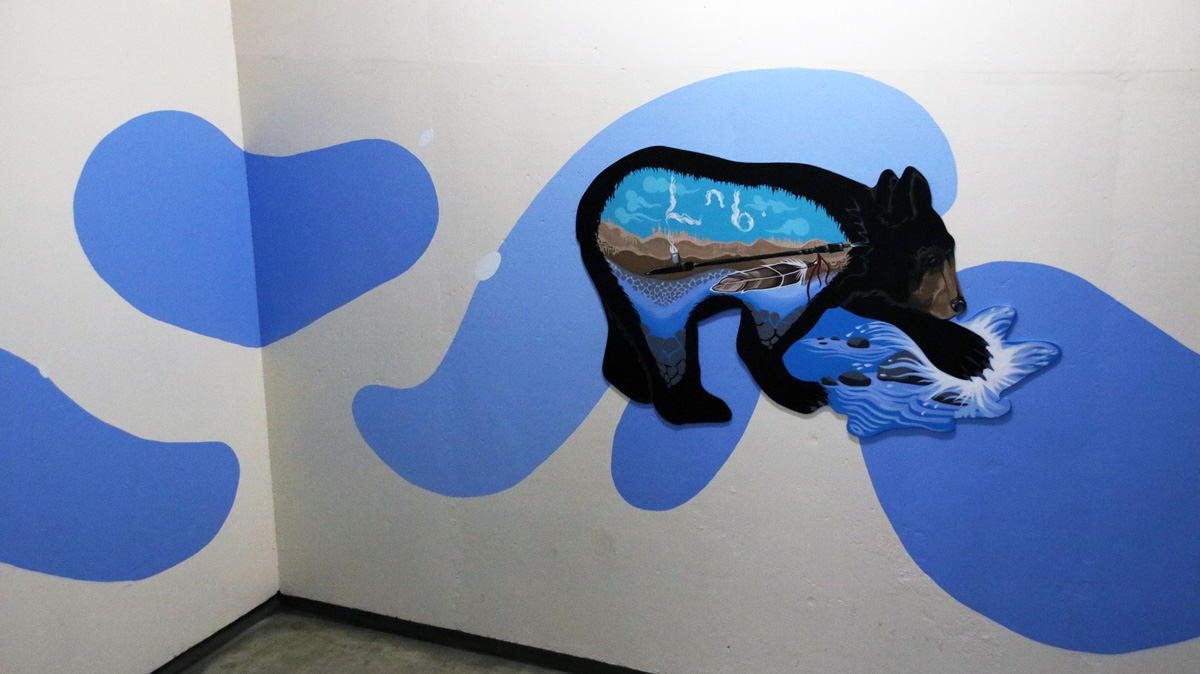 Taylor said the murals are a way to spark a conversation about the place that Edmonton is and was. She found conversations she had during the process of creating the mural were insightful.
"Hearing the Elders speak and share their stories has been really profound, just such a good insight to the people that live on this land and the people who lived here traditionally," Taylor said. "I just feel so honoured to be in a role of interpreting those stories in a visual way."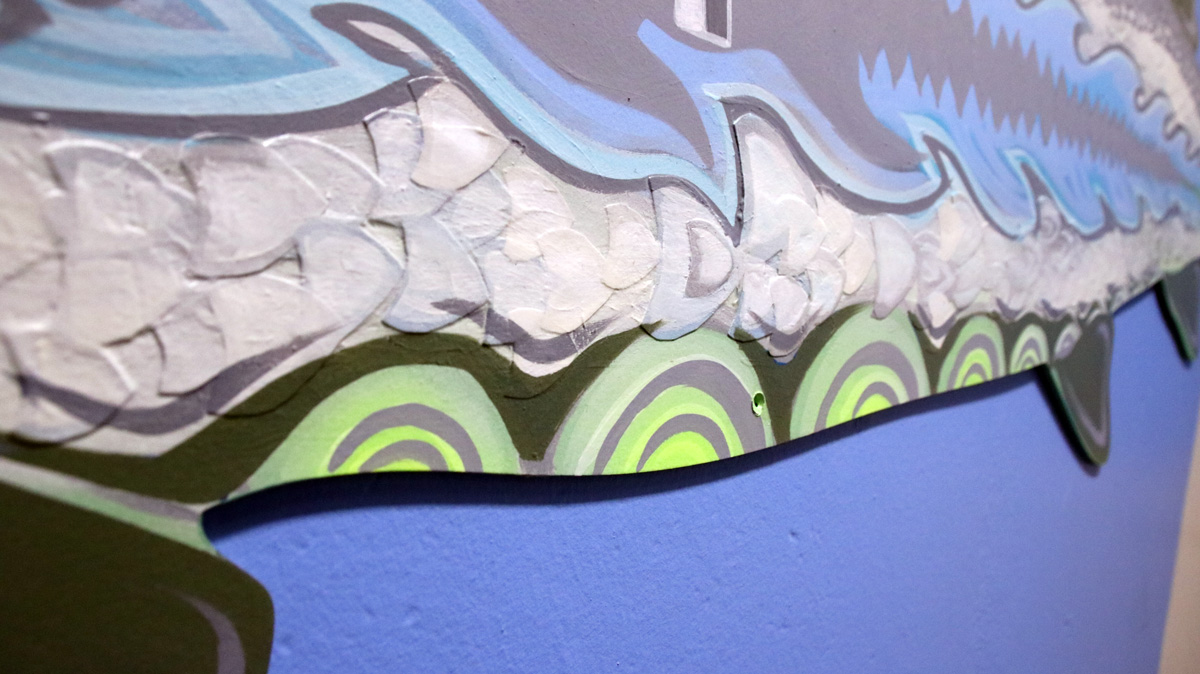 Two panels in the mural include elements created by community members at the university during International Week. The scales of the sturgeon fish were glued into place by students.They also ripped up pieces of paper to add texture to the log the beaver sits on.
When scouting for surfaces in different LRT stations to install murals, Louden and his team felt that this stairwell had potential.
"One thing we thought about this place was this was a stairwell that a lot of people used but there wasn't a lot of colour, life, and art in it," he said. "So for being such a big part of people's everyday transit patterns I wanted to inject some colour and life in there."