Remembering beloved music professor Deen Larsen
Jonah Dunch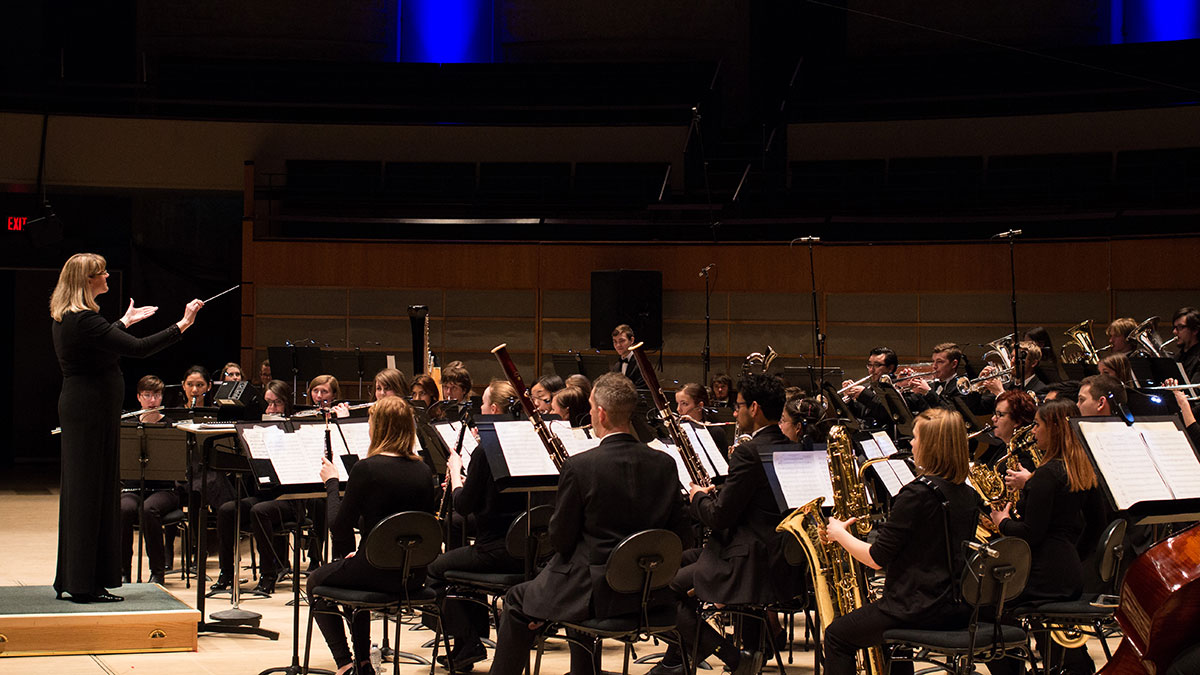 Deen Larsen, a beloved visiting scholar in the Department of Music, passed away earlier this year.
Director of the Franz Schubert Institute in Baden, Austria, and adjunct professor in the University of Alberta's Department of Music, Larsen ran a summer program for voice and piano students to hone their craft by exploring the history, text, and performance of German art song. Larsen last visited the U of A in the winter of 2017, before passing away at the age of 75 from a pulmonary embolism in January. Oliver Munar, a Calgary-based singer, attended the summer program after the final year of his master's in vocal performance.
"Dr. Larsen was a warm, sensitive scholar who showed immense joy in sharing his passion for poetry with those who would listen," Munar said. "He would delight in the simple pleasures of a walk through the woods, listening for the murmur of the brook or the wind through the trees."
Born in the United States in 1943, Larsen discovered his love for music at Yale University while studying for a masters' degree in German languages. He later attained a PhD at the University of Vienna, where he met his future wife with whom he settled down in Baden. Larsen was never a performer himself, his knowledge of the repertoire instead came through the lens of poetry.
Founded by Larsen in 1978, the Schubert Institute is a centre for research on German art song, particularly the works of Strauss, Brahms, and Schubert himself. Spanning the early 18th and 19th centuries, German art song was a musical tradition where composers set Romantic poetry to piano accompaniment for solo performance in social settings. Complementing the Institute's scholarly activities, its summer program teaches and trains students from all over the world with a combination of academic lectures and practical workshops from leading European literary scholars and musicians. Munar said Larsen's early-morning poetry classes were both challenging and life-changing.
"He underscored how crucial it is for singers to immerse in the text before singing a note," he said. "He instilled a sensitivity to the world around us, and how we can draw energy, strength and confidence from that world, if we were open to doing so."
After visiting the U of A (along with a number of different North American universities) to give a series of lectures and workshops, Larsen began a formal relationship with the university through the Department of Music and the Wirth Institute for Austrian and Central European Studies. Through the initiative of then-Provost Carl Amrhein, the university began funding scholarships for music students to travel to Baden for the Schubert Institute's summer program. It also paid for Larsen to visit the U of A once a year, giving a masterclass on German art song and a lecture on some of his favourite pieces. Since the scholarships began in 2007, approximately 20 music students have attended the summer program. Students would learn roughly 24 art songs by memory before arriving in Baden to prepare for the five-week intensive.
Munar recalled an episode two weeks into his trip in the summer of 2017, where Larsen gave a lecture on the German terms "quelle" and "qual," which mean "the source" and "the torment," respectively. Munar felt unprepared for the rigorous training compared to his fellow students, but Larsen privately assuaged Munar's concerns with a knowing smile, saying "It seems you really understand the 'quelle' of 'qual.'" Larsen told Munar he could always come to him for support and understanding, giving Munar the confidence he needed to finish the program without feeling rushed or self-conscious.
"(Larsen) challenged me to be open to finding the sources (of more positive things) from unexpected places," he said."Those five weeks certainly changed my life, and I have Dr. Larsen's generosity to thank for that experience."