Fun to play and to watch: The Winspear's upcoming John Williams Celebration "Music from the Movies and More"
Jonah Dunch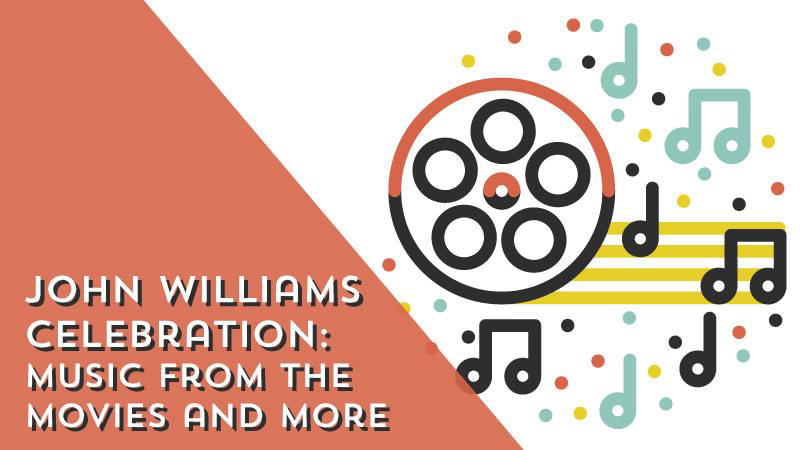 What: John Williams Celebration: Music from the Movies and More
Where: Winspear Centre
When: March 20, 2018 at 7:30 p.m.
Tickets: $10 for students and seniors; $20 for (other) adults; purchasable online
---
Two of the University of Alberta's instrumental ensembles will play the scores of celebrated film composer John Williams in the Winspear Centre at 7:30 p.m. on March 20.
The Symphonic Wind Ensemble (SWE), an approximately 40-person band directed by Angela Schroeder, will join the Concert Band, an approximately 90-person band directed by Daryl Price. The SWE consists mostly of bachelor of music students, with one musician on each part, whereas the Concert Band is a mixture of music students and students from different programs across the university. At their annual joint concert, "John Williams Celebration: Music from the Movies and More," the two ensembles will play selections from Harry Potter, Catch Me If You Can, E.T. The Extraterrestrial, and Star Wars. Ben Whittier, a doctoral student in music who plays saxophone in SWE and is the teaching assistant for Concert Band, says Williams' music is fun both for musicians to play and for audiences to watch.
"(The music recalls) a lot of iconic imagery you can picture while you're in the audience," Whittier says. "And it's also cool to play some of your favourite riffs… that I've wanted to learn since I was young."
The concert will also feature trumpeters from the Royal Canadian Artillery Band (RCA) and the Memorial Composite High School Mass Choir and Vocal Collective. The RCA will join the SWE and the Concert Band for the Liberty Fanfare, which Williams wrote for the centennial of the Statue of Liberty in 1986. The Memorial Composite High School Mass Choir and Vocal Collective will bring their voices to the "Hymn to the Fallen" from Saving Private Ryan. Whittier says the experience of playing in a large ensemble is gratifying in ways solo performance is not, citing the community effort required to pull off a complex ensemble piece.
"You're very much … a cog that's moving the big machine forward," Whittier says. "I really enjoy taking a piece of music that's sitting on a piece of paper in front of me and turning that into a musical experience."
Whittier says the evening's program is diverse, exciting, and accessible, with different pieces showcasing the ensembles' different instrumental parts and particular strengths.
"Everything the bands do well — you're gonna get the best of each of those things," Whittier says. "(With several ensembles populating the stage,) it's gonna be a big, exciting experience."