Camp fyrefly Edmonton shut down, will continue as provincial camp in Canmore
Adam Lachacz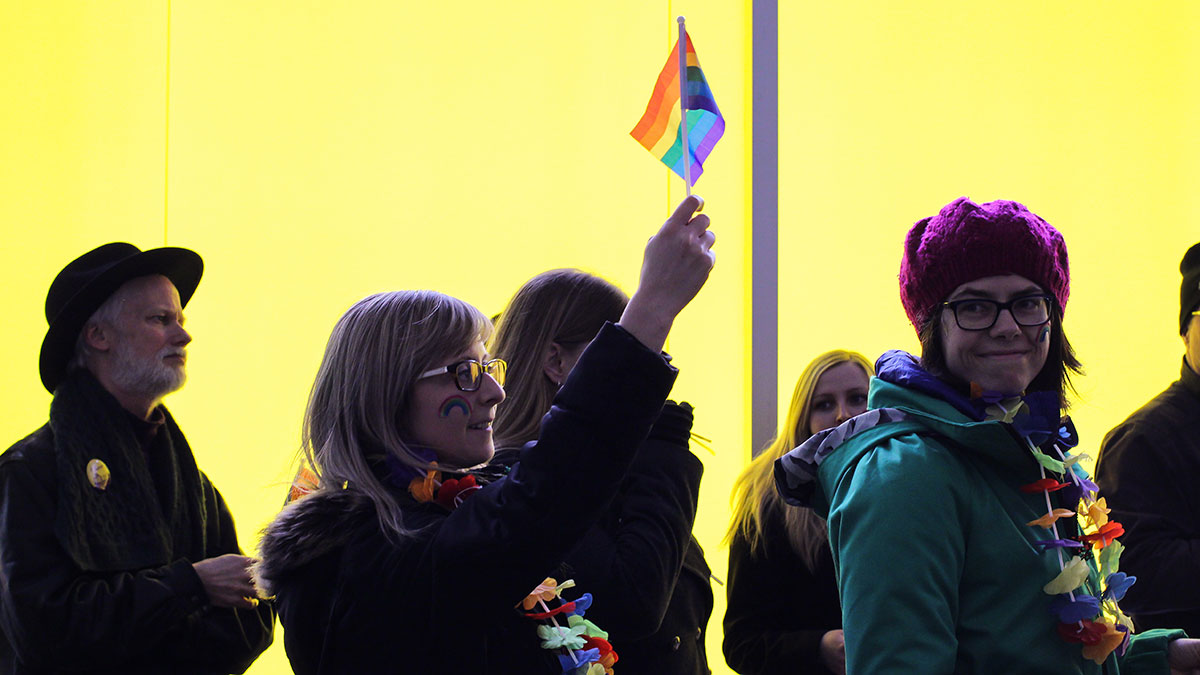 Camp fYrefly Edmonton, a four-day retreat for LGBTQ youth founded by the University of Alberta, is consolidating with Calgary's program and will continue in Canmore in summer 2018.
This means that instead of heading to Pigeon Lake this summer, LGBTQ youth will bus to Canmore to take part in the leadership camp. The body responsible for the operation of the camp, the U of A's Institute for Sexual Minority Studies and Services (iSMSS), said the change is due to internal restructuring.
Because of the change, local camp staff have been laid off and the Youth Action Committee, which operated as an advisory body for the camp to help make it more inclusive for all youth, has been dissolved.
According to a statement from Dean of Education Jennifer Tupper, the camp's provincial restructuring follows successful implementation of a similar model in Saskatchewan and Ontario.
Tupper's statement said the restructuring of iSMSS began in 2017 after "significant consultation" with all stakeholders. The ultimate goal of the new structure is to have a new administrative outlook aligned closer to other U of A institutes and centres. Tupper said this will ensure a more positive experience moving forward.
However, the former Youth Action Committee said in a statement that the decision to shut down the Edmonton camp and dissolve the youth committee is a way for the university to avoid taking accountability for complaints about racism and misogyny that have been brought forward by the community over the past decade. According to them, their requests to meet with Tupper and other U of A officials have not been granted. They said the university continues to "ignore and dismiss" them.
"It doesn't feel like iSMSS or the university really cares about what we have to say as the young people who access their services or the volunteers and staff who have dedicated their lives to this camp," the statements said.
Tupper said the university has not received any formal complaints regarding racism or misogyny in Camp fYrefly.
"Any allegations of discrimination such as racism or misogyny at the university are taken seriously," the statement said. "We encourage anyone who feels they have been exposed to this kind of behaviour to come forward and make a formal complaint under the associated policies and procedures."
The Youth Action Committee said they are planning their own camp for this summer, which will be "youth-led and (centred on) the interests of the most marginalized youth in our community."
"We may not be able to call ourselves fYrefly anymore, but the core values and community remains the same," they said.