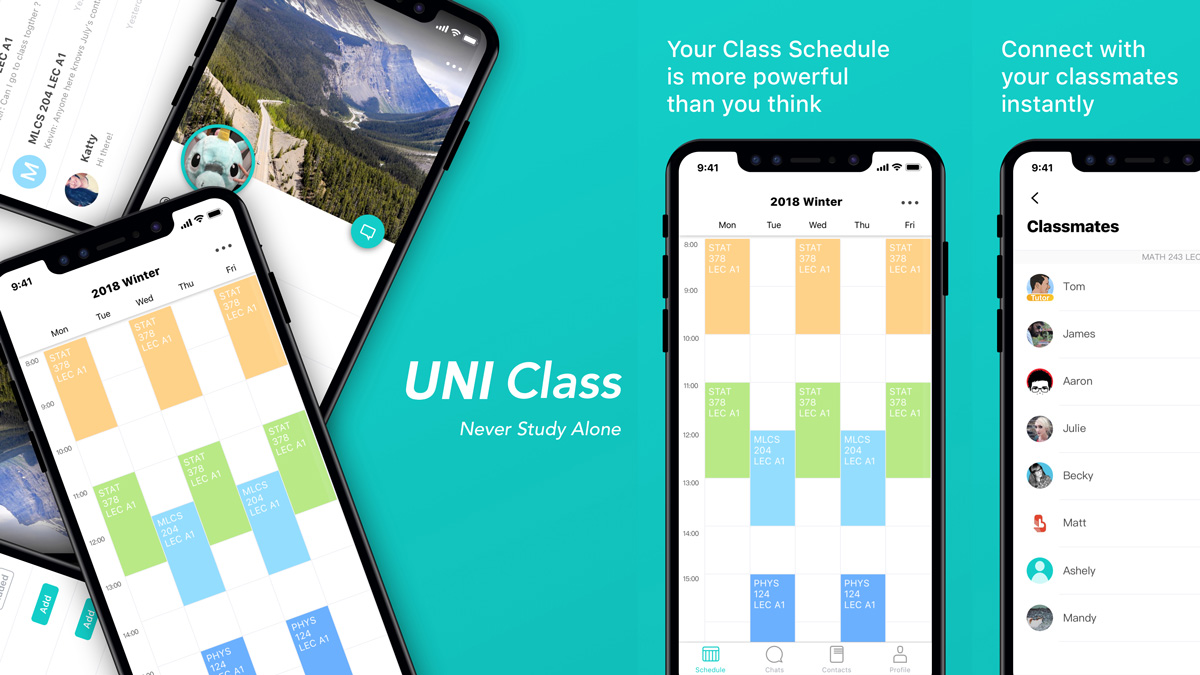 University of Alberta students have created an app to help classmates connect faster.
The app, UNI Class, allows students to upload their academic schedule and automatically pairs them with other students in their classes. From there, students are all added into a group chat where they can discuss their course, make friends, and seek help from each other. The app currently has around 100 users and is available on iOS with an Android version currently in the works.
UNI Class was developed by Union Technologies Incorporated, a group founded by William Cui, a U of A mathematics student, and Stan Li, a second-year physics student.
Planned features for future versions include the tentatively-titled UNI Space, where students can upload links, course materials, and class notes and share them for free or for a fee. A web version of the app is also in development so students can take notes and collaborate with each other in real time, similar to a Google Doc. A tutor service, where verified tutors are assigned to a specific class group chat to help answer questions for students, is currently being beta-tested. While the program is free for now, tutors will eventually be charging for their services through the app.
"It could be a big opportunity for some tutors to find their clients through our app," said Hugh Huang, head of marketing for UNI Class and a U of A Bachelor of Design graduate.
Huang also said Union Technologies has been in touch with Student Accessibility Services to see how their app can be used to help students with accessibility needs.
Li said that before UNI Class, Union Technologies originally started work on a social app for Chinese international students looking to make classmate connections on campus. Once the social app reached 4,000 users in Edmonton, Li said that the team felt like a similar app might be useful for domestic students as well, and started work on UNI Class.
"We just wanna try (and see) if this idea can be a success in University of Alberta," Li said.