Campus community gathers for Faculty of Native Studies' annual tipi raising
Calvin Chan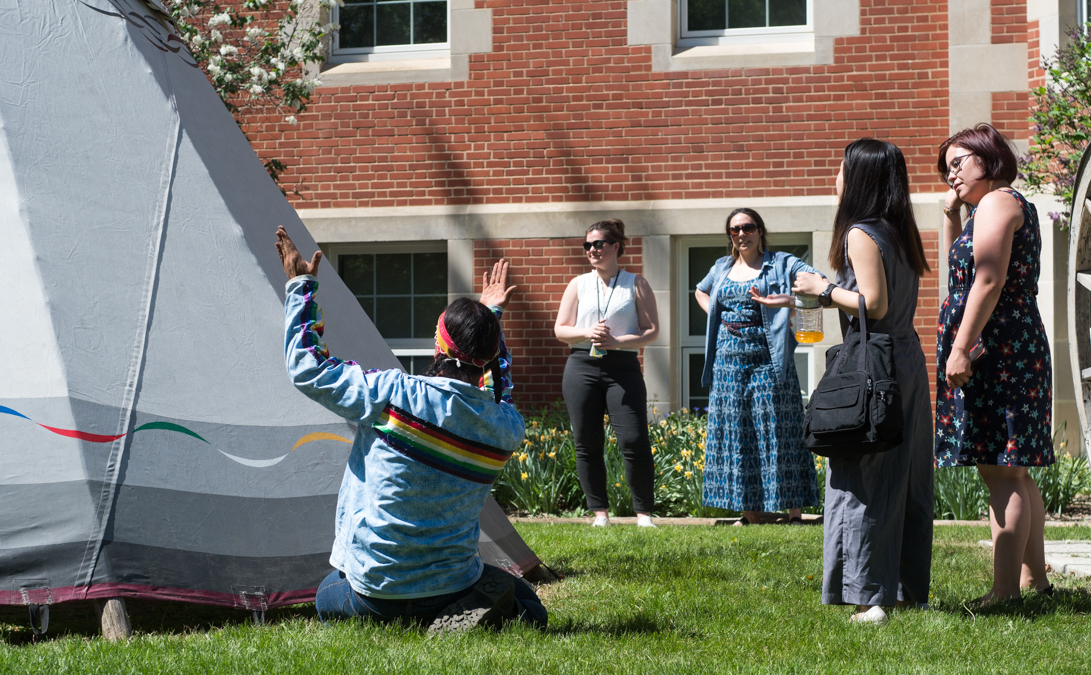 Over 30 people united outside Pembina Hall to participate in the Faculty of Native Studies' annual tipi raising event on Monday.
Under the guidance of Elder Ricky Cardinal from the Alexis Nakota Sioux Nation and his nephew Joseph Cardinal, students and staff were invited to help raise the tipi's wooden poles and drape the wrapping overtop. While historically the tipi was constructed by Indigenous groups across Canada for shelter, the one housed outside Pembina Hall now serves a way for the faculty to celebrate and educate staff and students on Indigenous culture.
"We have our own way of life, we have our own everything," Joseph Cardinal said. "It's good for [non-Indigenous individuals] to acknowledge it, see it, and learn it — just like we learned their ways."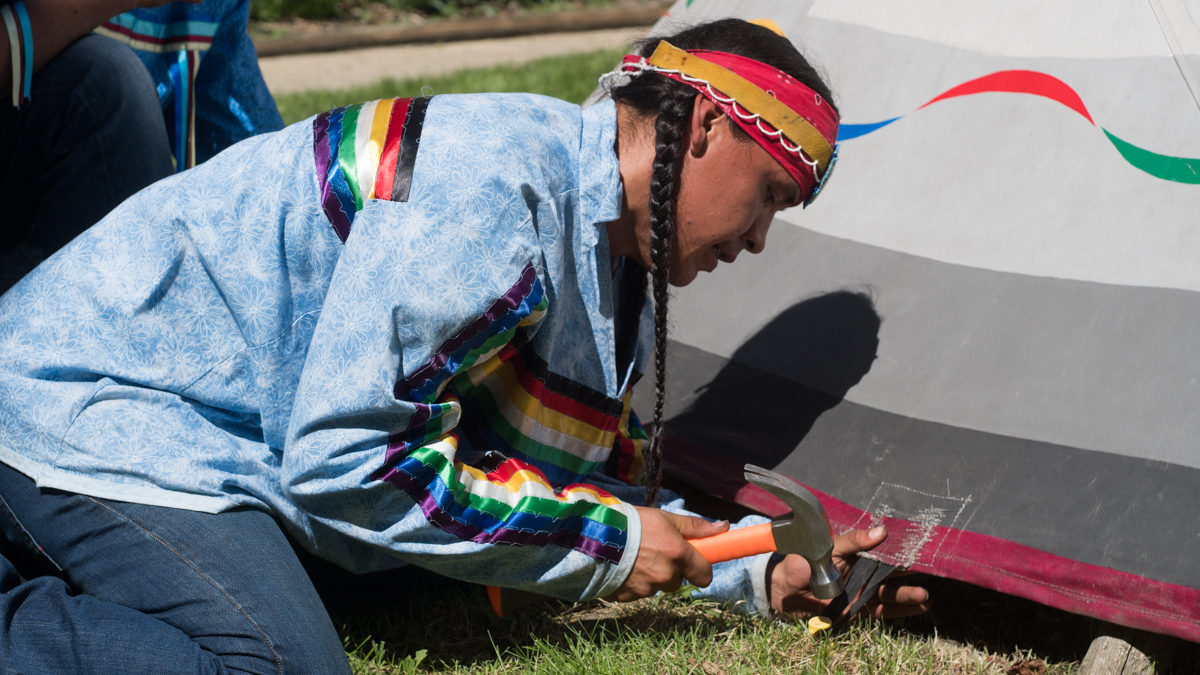 Aside from helping raise the tipi, participants also shared bannock and tea.
James Dempsey, a professor of Native Studies and a member of the Blood Indian Tribe of southern Alberta, said the annual tipi raising event first began when Native Studies became a full-fledged faculty in 2006. The faculty continues to be the only one of its kind in North America.
"[The tipi symbolizes] the university's movement to recognize Aboriginal students and to recognize Native Studies as an academic discipline," Dempsey said. "Many students don't have connections with [Indigenous cultures] and the tipi helps to promote awareness."
For many first-time attendees, learning about how tipis were raised and constructed was an eye-opening experience.
"It was very interesting to see how all of this was developed centuries ago," said Akanksha Bhatnagar, Students' Union vice-president (academic) and first-time tipi-raiser. "I'm really glad I had the opportunity to [participate]."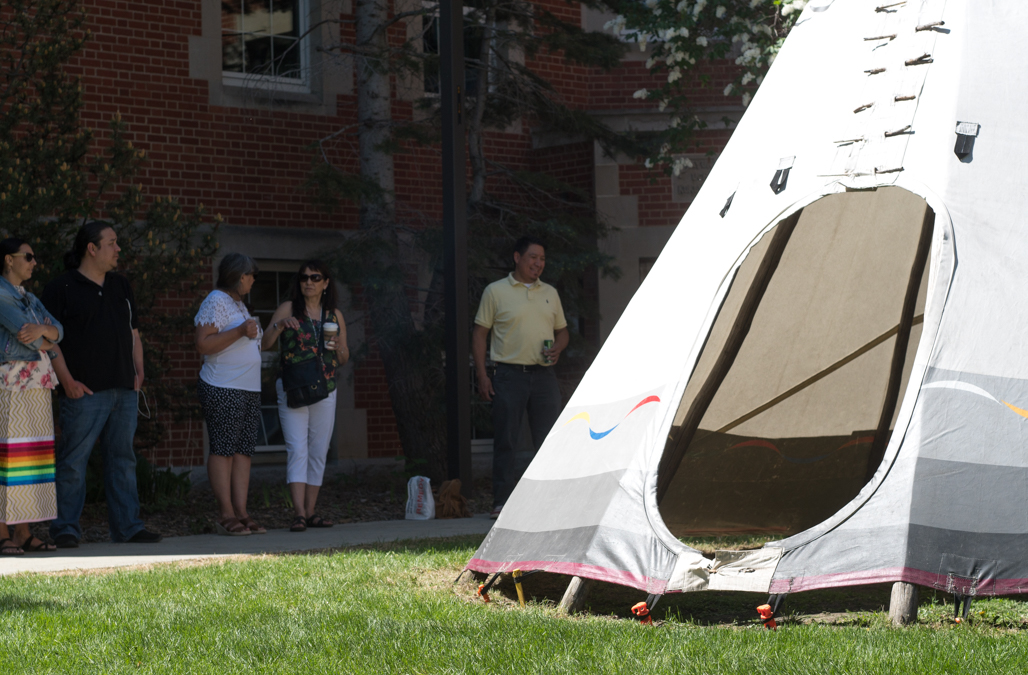 First-year education student Jacqueline Gibbons, who has attended tipi raisings before, said she's thrilled the faculty is vocal about highlighting Indigenous culture.
"As an Indigenous student, I think it's important to have [different] cultures presented around campus," Gibbons said. "I think it's important for students who aren't [often exposed to other cultures] to be able to learn about them on campus."
As for the organizers, the annual tipi raising was meant to strengthen the Indigenous presence at the U of A, which lies on Treaty 6 territory.
Dempsey said the tipi and Red River cart outside Pembina hall represent First Nations and Métis groups, respectively. To have another Indigenous group represented, the faculty is considering the addition of an Inukshuk outside Pembina Hall: a stone structure used as landmarks by the Inuit people.
While he said much work still needs to be done to further reconciliation, Joseph Cardinal believes having non-Indigenous staff and student learn about their traditional way of life is a move in the right direction.
"It's the first of many steps," he said. "So, they can recognize and acknowledge that we're here, and we were here before."