News
Jordan Peterson to speak at Northern Alberta Jubilee Auditorium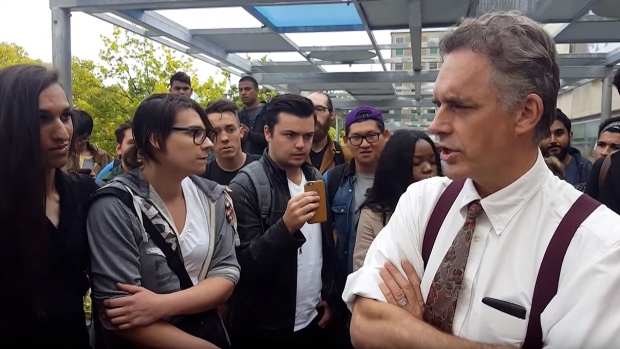 Controversial University of Toronto professor Jordan Peterson will be visiting Edmonton next month as part of his speaking tour.
Known for his stance against political correctness, Peterson, a psychology professor, will be speaking at an event at the Northern Alberta Jubilee Auditorium on July 28 at 7:30 p.m. Tickets for the event will go on sale on May 18 at LiveNation.com.
Peterson's visit is part of his second tour to promote his recent self-help book, 12 Rules for Life: An Antidote to Chaos, which was released this January. The book made it to The Globe and Mail's list of bestselling non-fiction books in Canada, outdoing Michael Wolff's book Fire and Fury which details Donald Trump's presidency.
A press release for the event said Peterson's tour will discuss self-improvement, overcoming life obstacles, the psychology of religion, and more.
Peterson gained national attention in 2016 when he criticized "political correctness" in a YouTube lecture series. In those videos, he also said he refuses to use the preferred pronouns of non-binary students. However, Peterson's supporters see him as a proponent of free speech. His YouTube channel has over 800,000 followers.
Born in Edmonton, Alberta, Peterson attended the University of Alberta between 1982 to 1984, studying political science and psychology. Peterson may have been a writer for The Gateway during those years.