New LGBTQ youth summer camp launched by former Camp fYrefly organizers
Adam Lachacz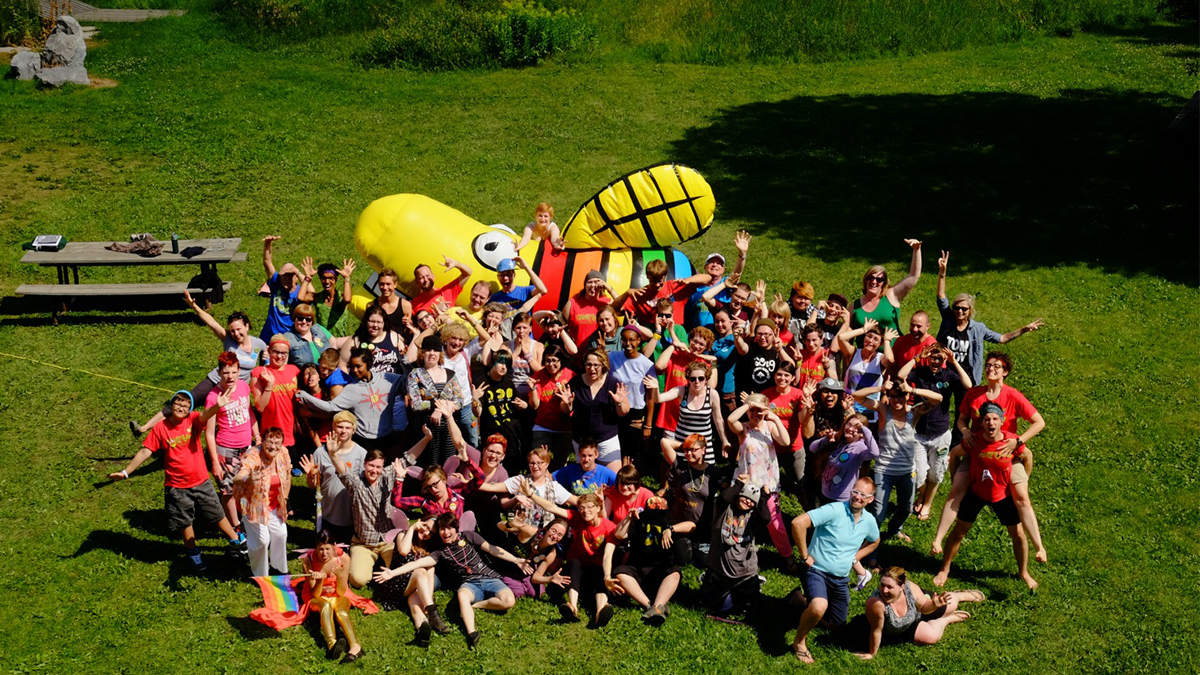 While the University of Alberta-run LGBTQ youth camp is being reorganized from an Edmonton-only program to a province-wide one, a new camp is being formed to take its place.
The new camp, called Queer Scouts YEG, will bring in educators to teach campers about how colonialism, racism, ableism, sexism and other forms of oppression are connected to homophobia and transphobia. The camp, started by former Camp fYrefly members, will accept 40 participants from the Edmonton area and focus on building community bonds. It will run July 23 to 29 at Pigeon Lake, on the site where Camp fYrefly used to occur.
Camp fYrefly was a local four-day retreat run by volunteers and the University of Alberta's Institute for Sexual Minority Studies and Services (iSMSS). On March 23, iSMSS announced the Edmonton only program would restructured to a provincial model of operation by iSMSS due to organizational restructuring.
Claire Edwards, a former coordinator with Camp fYrefly and now an organizer of Queer Scouts YEG, said the old camp was important to both her and the LGBTQ community in the province.
"Camp fYrefly Edmonton meant the world to me," Edwards said. "I cannot overstate the need for this in Alberta right now."
Jennifer Tupper, dean of the Faculty of Education, said Camp fYrefly has not been cancelled. Instead, it is "restructuring" its scope to a provincial level as a pilot project.
"All campers that would have attended separate Calgary and Edmonton camps will be accommodated in one provincial camp," Tupper said.
However, Edwards said she doesn't think the restructuring plan is in the best interest of participants looking to attend Camp fYrefly. She said when Camp fYrefly operated as a local camp, it would get two to three times as many applicants as it can accept each year. She worries that interested participants will be competing for limited spots in a provincial camp.
"When the dean says that this is just 'restructuring,' what she's not saying is that this is a cut," Edwards said. "It is a cut in overall spots, a cut in volunteers, and a cut in staff."
Tupper said this provincial model is being tested out after successful implementation in Ontario and Saskatchewan and the decision was made with consultation Calgary Sexual Health and other key stakeholders. At the end of the summer, the camp's success will be evaluated.
Edwards said the new Queer Scouts YEG camp will run similar programming but move beyond just focusing on resiliency or the ability to adapt to adverse reactions to queerness and forms of oppression. She hopes the program will allow youth to recognize they are not alone and build a support network. Many volunteers and organizers of the new camp are former members of Camp fYrefly's organizational team.
"[What] will set this camp apart from others is that… [younger volunteers are] a lot better than older folks at seeing how queerness and other forms of oppression intersect," Edwards said. "We want to build a camp that actually provides what the community is asking for."