Q&A | The Quad Off the Rink Q&A with Stephane Legault
Calvin Chan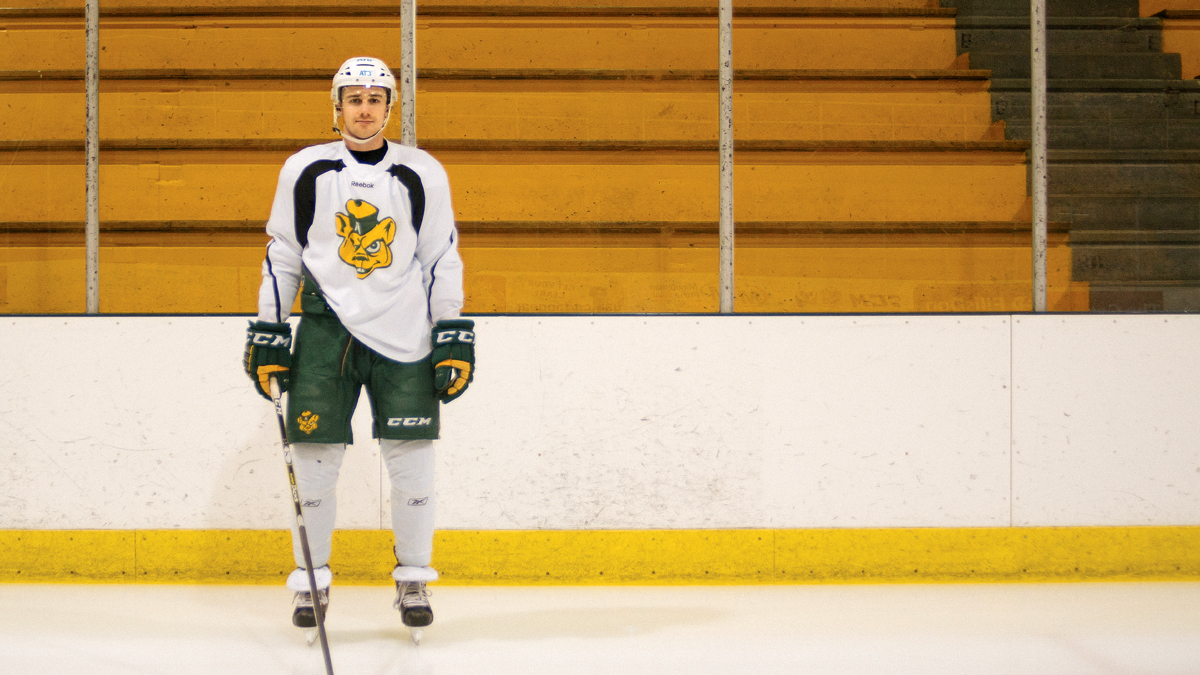 Stephane Legault practically grew up on the ice. The born-and-bred Edmontonian has been playing hockey since he was four, when his father built a rink in their backyard one winter. He was drafted by the Edmonton Oil Kings at the age of 16, made his way to the Western Hockey League final in 2013, and was even invited to the Edmonton Oilers training camp. However, Legault ended up forgoing his final year of junior hockey, despite his overwhelming success. During his first year at the University of Alberta while watching a Golden Bears game, the spark was rekindled, and he joined the team. The business student has now been with the team for four seasons, and they are practically his second family.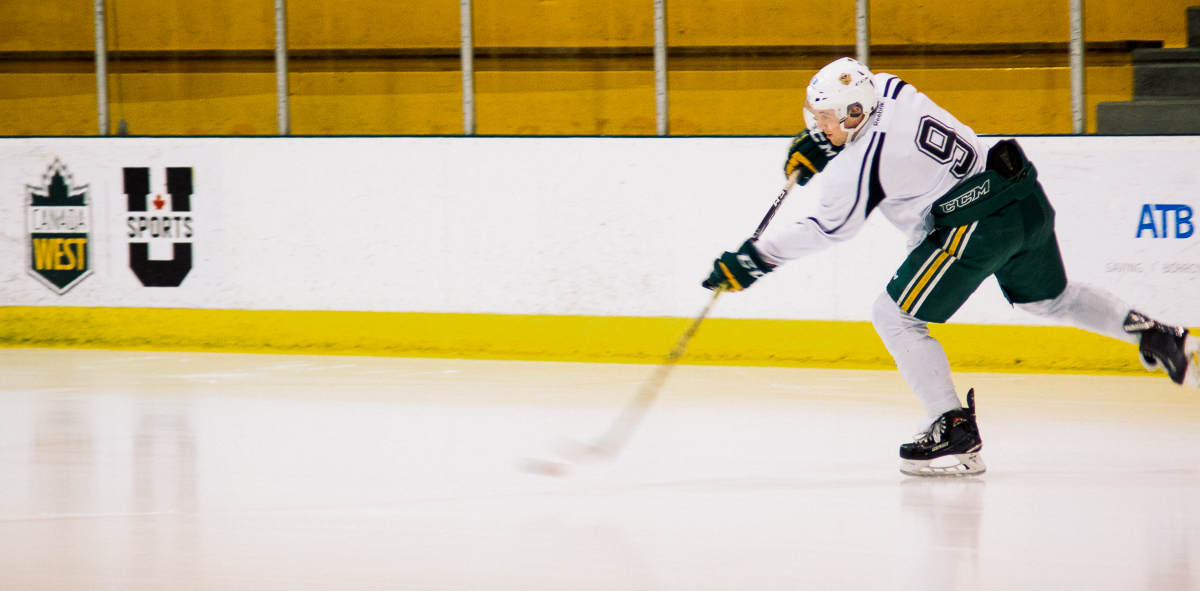 The Gateway: Why did you decide to start playing with the Golden Bears?
Stephane Legault: I wanted to get back on the ice again and had heard that the Bears were a really tight team. No egos or anything like that. All the stuff you see: the history, the tradition, the successful championships — the team practically sells itself. So when I was given the chance, I just couldn't say no. I mean, who wouldn't want to be a part of that?
So why hockey?
I played a lot of sports growing up; I was really into baseball right up until I was 15. When my schedule got too busy for both and I had to choose one, I was actually leaning more towards baseball than hockey. But then I got drafted by the Oil Kings, so in a way, they sort of made the decision for me. I'm not that great at baseball anymore, so hockey was definitely the right choice.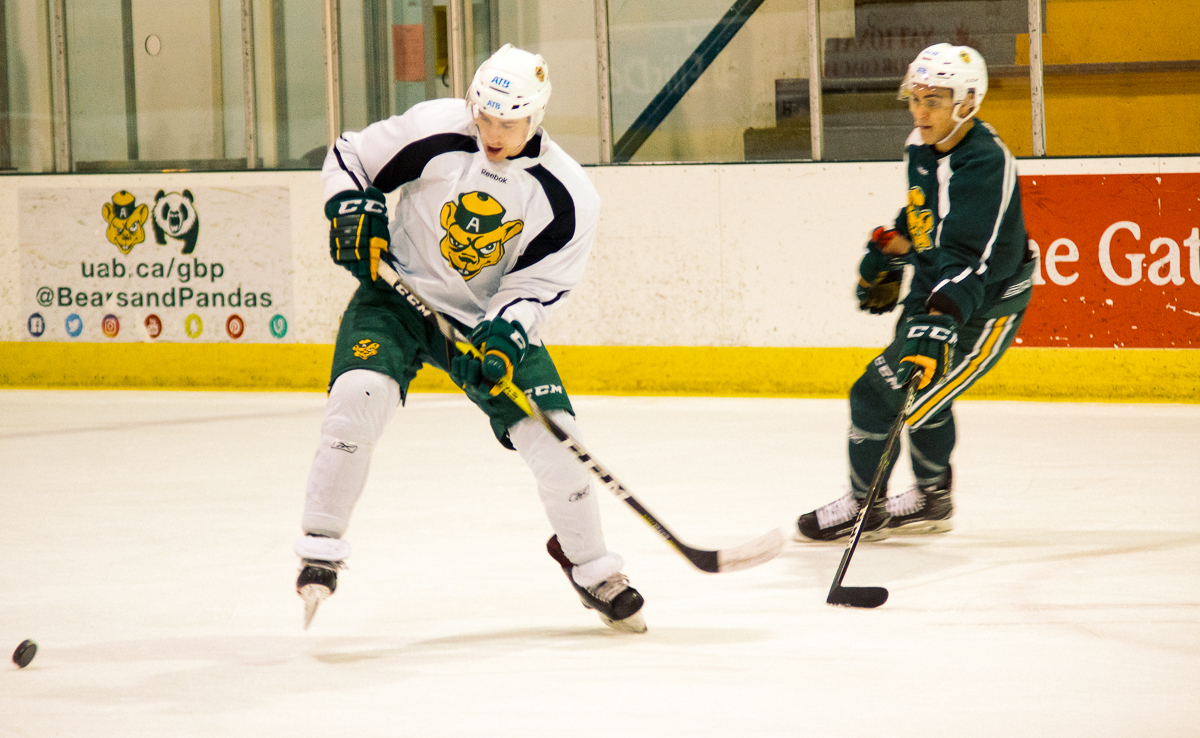 What was it like transitioning from playing for the Edmonton Oil Kings?
I was lucky to play for the Oil Kings. We were pretty successful, so I had already gotten a taste of what it was like always pushing to win. One of the really cool things about having played for the Oil Kings is that I now get to play alongside a lot of the guys I've seen before, guys that I've played against during junior championships. But now I get to play alongside them and we've all become best friends. It's really cool to be able to build those types of relationships. It's definitely something I'll cherish for the rest of my life.
Did playing a varsity sport help you as a student in any way?
Absolutely. Business school is all about group work. It's just the nature of the business environment. We end up working in teams a lot, so learning to be a team player has been huge. You've got to learn to balance what you want and what other people want, and you have to realize that what you think you deserve isn't always what you're going to get. A lot of the things we do in sports translates into both school and everyday life. Things like how to stay focused, or how to manage your time.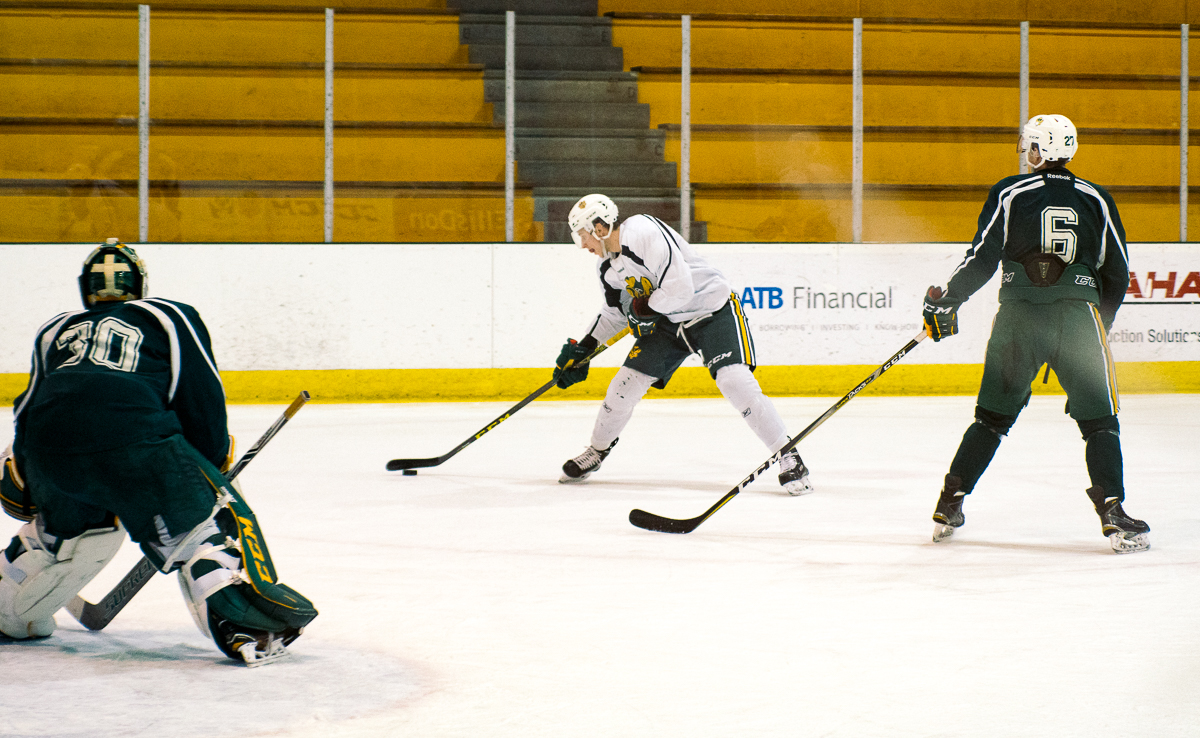 What do you love about playing for the Golden Bears? 
Definitely the brotherhood. Getting to hang out with 20 of your closest friends every day isn't something you can duplicate anywhere else. When you're having a rough day at school, practice becomes something to look forward to.
Any fun facts about Golden Bears Hockey that people might not know about?
So, in the dressing room, there's this set of doors that divide it, creating a bigger area and a smaller area. We call the bigger area Hollywood and the smaller side The Ghetto. Only an elite few get to access The Ghetto and you have to apply to get in. There's only enough space for maybe eight people and there's always a battle between the two sides. It's all in good fun of course. It's actually a really long standing tradition. It's cool when you meet an alumnus and you  get to ask them where they sat, Hollywood or The Ghetto.
So are you in Hollywood or The Ghetto? 
Oh, I'm in The Ghetto.