Dale Askey to join U of A as chief librarian
Askey will be leaving McMaster University when he starts his new position on August 15
Nicholas Villeneuve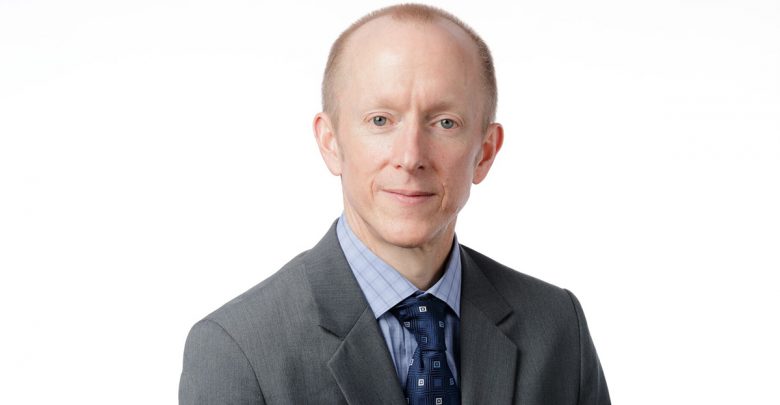 As the new chief librarian of the University of Alberta, Dale Askey hopes to foster open dialogue over library spending and academic literature.
Askey is the incoming vice-provost (learning services) and chief librarian of the U of A. He will be taking over the role from his predecessor Gerald Beasley, who is currently the university librarian at Cornell University. In his new position, Askey hopes to continue the reputation enjoyed by the U of A libraries and will be assuming the role on August 15.
As chief librarian, Askey will be responsible for creating broader strategies for U of A libraries, to expand their funding base, and take on new initiatives. Along with their internal duties, the chief librarian also represents the U of A within national and international library associations as a collaborative university partner.
Askey's career in libraries began soon after he completed his master's degree in German at Washington University in St. Louis. Askey said he liked the environment that came with higher education, which is why he wanted to stay in it. He got his first library job as a technical assistant at Washington University in St. Louis and worked in various universities in the U.S. and Germany before settling at McMaster University in 2011.
"What's really beneficial about it is that it takes my prior education and all of my educational experiences and brings it into my career," Askey said. "So it makes my humanities background very relevant and very useful."
However, Askey's time at McMaster University was marked by a troubling time for him as a librarian.
In 2012, Askey and McMaster University were faced with a $4.5 million-dollar lawsuit filed by Edwin Mellen Press for a 2010 blog post Askey made criticizing their publishing practices. Askey said he was "really shocked that someone would sue over what was essentially a negative review."
Nevertheless, McMaster University, as well as other university librarians and scholars, stood by Askey in defence of his academic freedom. Edwin Mellen Press later dropped the lawsuit in 2013, citing financial and public pressure from the campaign defending Askey.
"I still think it was a very poor stratagem on the part of the [Edwin Mellen] Press," Askey said. "I don't think suing people in higher education is a very good strategy when you sell products to higher education, that ultimately damages your reputation as a publisher."
While Askey called the lawsuit a "terrible episode" in his life, he said he's grateful for how McMaster and other universities defended him.
"All universities that I can think of have some sort of statute or guideline about supporting academic freedom." Askey said, "What they will actually do when facing litigation is a very different story from how aggressively they will defend themselves and defend their employees."
In the aftermath of his experience with Edwin Mellen Press, as chief librarian at the U of A Askey hopes to have more open conversations about library expenditures and deciding how to spend that money on academic products.   
"Whether it's books, journals, or technology, anything, we create a market and that market is shaped largely due to where we put our money on what we support and what we don't support," he said, "And I feel that we should put our money towards high-value things, providing good and ethical value."