Shutdown of Filistix is emblematic of corporate negligence
Once again, the wishes of the U of A community have been blatantly ignored
Andrew McWhinney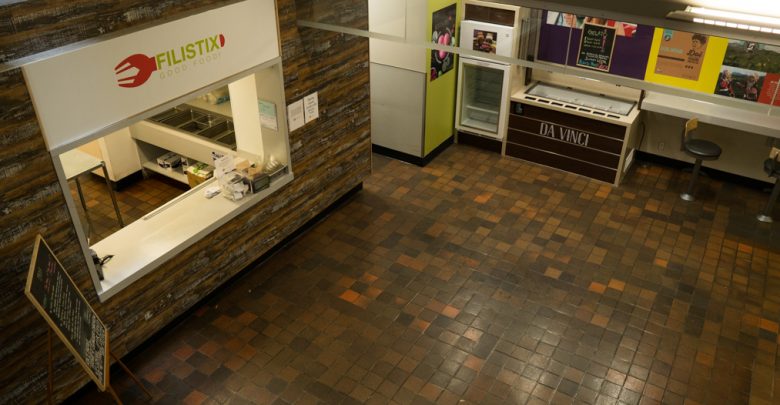 Like many U of A students, staff, and faculty, I love the ever-loving shit out of Filistix.
The food? Locally sourced. Fresh. Delicious. Fairly priced. During my rougher days on campus, sometimes the only thing I had to look forward to was a hearty bowl of that sweet, sweet chicken adobo. For me, Filistix has been a flavour paradise that melts away my worries and makes me happy just to be alive, living in the moment, eating a good-ass meal.
And it's not only the food that's incredible. Filistix is a sustainability powerhouse, recently becoming the first Gold-certified vendor on campus for their lack of food waste and fully compostable takeaway packaging, amongst other achievements. Considering the quality of food and sustainability practices together, Filistix is truly the best place to eat on campus.
This paradise, valued by so many students and faculty, has been ripped out of our hands, seemingly without reason.
Why? Aramark has claimed that they "want to go in a different direction," and that direction might be the new CAB hot lunch station being built as part of the new (and deeply loathed) residence meal plan. The idea to construct such a location arose out of complaints that residents would have great difficulties getting lunch on campus, due to the new meal plan covering only Lister and Peter Lougheed Hall.
Details about the location have been vague at best; nothing has been mentioned about where the station would be located in CAB, or whether existing food services in CAB would need to be relocated or shut down in order to make room for the location. Details about the location, according to the Residence Services website, will be "updated soon."
Given Aramark's track record of ignoring what students want, I wouldn't be shocked that Filistix is being closed to make room for the hot lunch location.
In all of its decisions, Aramark has disregarded the voice of students, and in light of all these decisions, students have been left with an awful taste in their mouths: the taste of corporate irresponsibility. The shutting-down of Filistix, regardless of its reasoning, is insulting because it's well-known that Filistix is well-loved, not even just through word of mouth, but by massive lineups in front of their restaurant. Aramark is clearly ignoring who they're supposed to be serving: students, staff, and faculty. If Aramark is indeed shutting down Filistix to make room for the hot lunch station, it will only add insult to injury; it will be a negligent decision made off of the back of another negligent decision.
A petition to save Filistix from its untimely demise has received over 1,000 signatures, with the organizer, Modern Languages and Cultural Studies associate professor Russell Cobb, stating that there "may be an opening for Aramark to reconsider" their decision. Perhaps Filistix's ECHA location will remain, or Filistix could be incorporated into the hot lunch station. I wouldn't count on either happening, though.
Despite all my pessimism, I've signed the petition. Aramark still needs to know that their decision is a blatantly ignorant one. If you love Filistix and hate corporate negligence, you should too.