Arts & Culture
Campus & City
The Edmonton Folk Music Festival: Day 1 in Photos
Eclectic sounds, mesmerizing lyrics, and earnest rallying cries open Folk Fest 2018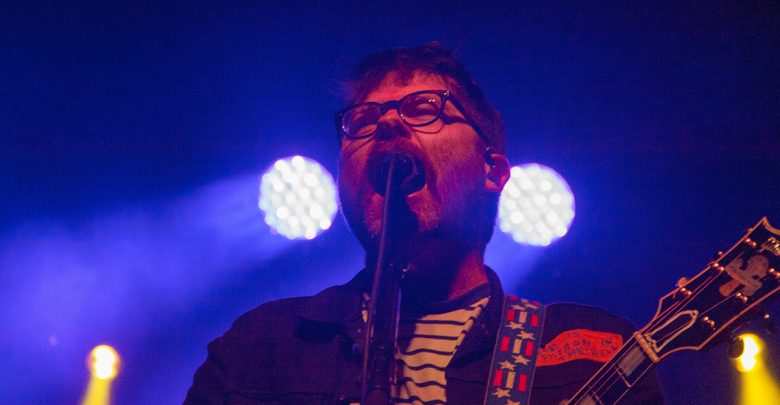 The first night of the 2018 Edmonton Folk Music Festival kicked off with a sandstorm of desert blues in Gallagher Park, as legendary Tuareg world music group Tinariwen opened the night with the vibrant sounds of their homeland Mali.
Ukrainian band DakhaBrakha followed them with a spellbinding, highly theatrical performance. Replacing Tash Sultana — who was unexpectedly delayed after heavy rain damaged her equipment — Dakhabrakha ended their concert by unfurling the Ukrainian flag in an affirmation of their homeland's national identity.
The themes of cultural advocacy and freedom ran throughout the evening, providing a perfect set-up for Buffy Sainte-Marie, a legendary Cree folk singer-songwriter with a decades-long international career in art and activism. Sainte-Marie called on the audience — and all of us — to work for a better future, one without the depravities of war, colonialism, and environmental destruction.
Quebec singer-songwriter Kaia Kater provided a mesmerizing "tweener" set to transition into the last act of the night.
The night closed with an eclectic concert from five-piece folk band The Decemberists, who incorporated saxophone, synth, and dissonant sound into their performance. Our photographer caught snapshots of these latter three acts — check them out below.