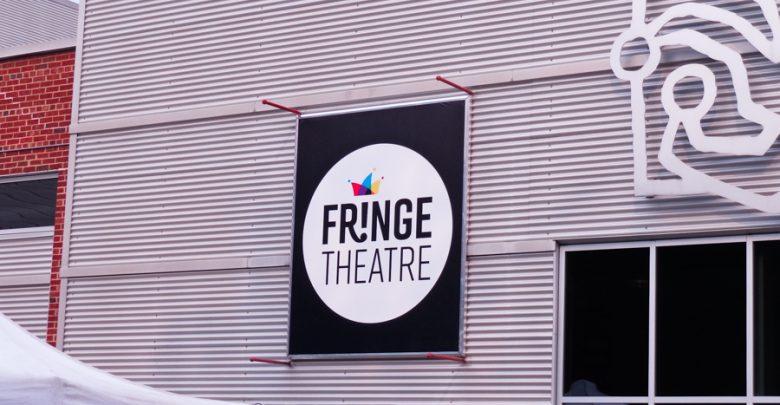 With vivid energy and occasional eccentricity, The Novus Actors (an amateur theatre troupe of professional lawyers) hold court in the 2018 Fringe in Stewart Lemoine's The Many Loves of Irene Sloane.
The lights open on a sparse set of a few chairs, a room divider, and a table — a smart minimalistic choice so as not to distract the audience from the acting. This is the scene of a book club full of colourful personalities from all dispositions, from confused, to intrigued, to over-exuberant. After some enjoyable banter, the group hunkers down over a play which Kristin's (Jill Games) dead grandmother wrote — the story of the famous Irene Sloane.
Appearing to the audience in a play-within-a-play, Irene Sloane (Marissa Tordoff) is flamboyant. She is exuberant. She is your typical basket case. Tordoff's over-the-top performance left us laughing out loud and wondering what the hell was wrong with Irene Sloane.
The book club begins to wonder much the same thing. This colourful bunch of characters is deeply unsatisfied with the play-within-a-play's abrupt ending, and thus begin to rework Irene Sloane's narrative themselves. Throughout this much more detailed and vivacious retelling, they arise and physically enter the tale, providing opportunities to further develop their characters while never failing to make the audience laugh.
I won't spoil it for you now, but they eventually reach a conclusion that speaks to long-lasting love, overcoming pain, and desiring to live in the perfect fictions we create — a surprisingly meaningful ending to this delightfully light comedy. After many laughing fits followed by a heartwarming conclusion, I was left deeply amused by this fantastic piece of theatre.