Institutional
News
Sports
Plans approved for new $65M South Campus ice rink
The university is hoping the provincial government will contribute to the project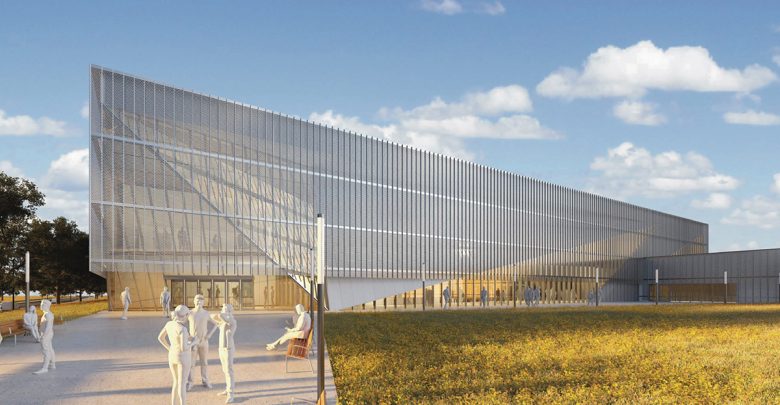 A proposed $65-million twin ice rink arena at the University of Alberta South Campus has moved to the next phase of development and is seeking support from the provincial government.
On September 27, the General Faculties Council Facilities Development Committee voted unanimously to move the South Campus Community Ice Arena construction project from the schematic phase to the development phase. The arena would have two ice rinks, one for the U of A varsity teams and another for community use. The complex would include multipurpose rooms, classrooms, and space for the faculty of kinesiology, sport, and recreation's (KSR) High-Performance Athlete Training and Research Centre.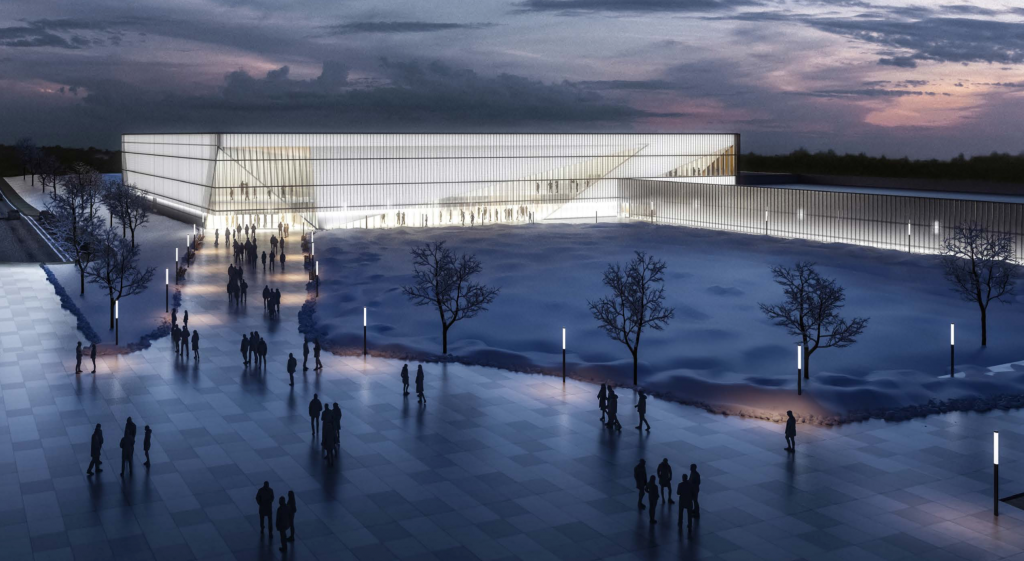 Use of the arena would be shared by the City of Edmonton and the U of A for community events, tournaments, academic programming, research, and the U of A Golden Bears and Pandas hockey teams. However, the U of A would be the owner of the building.
Cheryl Harwardt, director of campus and community recreation, said this new arena would help alleviate the high demand for ice time at the Clare Drake Arena. She added that intramural hockey is the largest intramural program at the university.
"We, as a university, are a leader in intramural and campus recreation programming across the country," Harwardt said. "Other universities look to us to see what we are doing in this area… This project would allow us to expand these programs."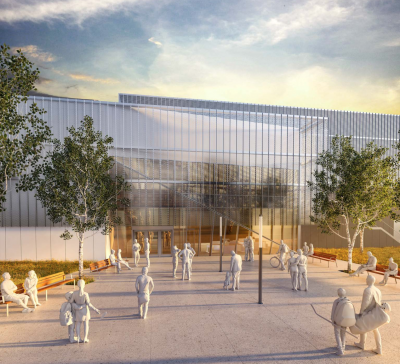 The U of A approached the City of Edmonton in 2014 to ask if it would partner in the development of a community-focused arena to be built on South Campus. Detailed structural planning began in 2016 after the city agreed to help fund the project.
According to Andrew Sharman, vice-president facilities and operations, the city is short four to eight recreational ice sheets. He said this new arena would be a project the city would "fully support."
The City of Edmonton has contributed $20 million to the project. Sharman said the federal government is committed to supporting the project and philanthropic donations targets have been met. The only question holding the project back is whether the province will contribute.
"At this stage, we need the whole amount [of funding] in order to continue the project," Sharman said. "We are hopeful the province will join in the project."
Harwardt said the project is entering the development phase where feedback on the proposals will be taken into consideration to finalize the building. She hopes construction can begin next summer. Projections estimate a two-year construction time.
"The U of A has such a rich history in sports development, athletics research, and of course hockey," Harwardt said. "This arena would continue this in a new way."