Simons bra line not exactly supportive of Canadian women
Reducing their accomplishments to lingerie is not progressive in the slightest
Bree Meiklejohn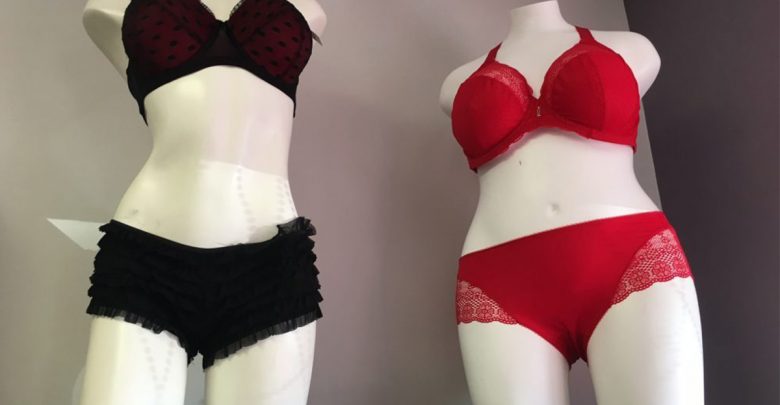 Women's independence and empowerment is a notion that grows ever more popular each day. Many companies are attempting to align their brands with this growing sense of pride,  although certain attempts are more graceful than others. This was exemplified by Peter Simons, president and CEO of Quebec-based retailer La Maison Simons, who publicly apologized for the company's latest campaign: lingerie named after famous Canadian women.
Among these products are the Nellie Wireless Bra (Nellie McClung), the Gabrielle Plunge Bra (Gabrielle Roy) and the Beverley Bralette, named after former Chief Justice Beverley McLachlin. The advertising of these products also includes a few lines about the women's contributions to Canadian history. Simons described the campaign as being "in poor taste," and apologized for using Right Honourable McLachlin's name without her permission or knowledge.
Simons started out with perfectly good intentions of recognizing female trailblazers from both past and contemporary times. Right next to the young, smiling lingerie model, Simons even added a whole two sentences about what those women did, for goodness sake! It was clear that they only wanted to promote these products as a way to educate people on the accomplishments of women and to encourage equality. Even so, it's understandable why the campaign fell just a little flat — if Simons' wanted true equality, they would've added pockets to the bras.
Besides, if we really want men and women to be on a level playing field, products marketed towards women should have a male counterpart. Thus, I propose Simons incorporate a separate line of men's underwear. Personally, I've prepared prototypes of these products to pitch to Simons that include, but aren't limited to, the John A. Jacques Strap, the Terry Fox Boxers, the Louis Riel Briefs, and, my god, we can't forget about the Trudeau Thong.
All jokes aside, this highlights the main problem of the campaign. While its intentions weren't malicious, the campaign ended up undermining the accomplishments of the women named. I'm all for bras that are comfortable and make you feel good, but naming them after these historic women comes across as disrespectful. This is especially true when one considers the goals for which these women fought.
Elsie MacGill was the first woman in Canada to earn an electrical engineering degree; Clara Brett Martin was Canada's first female lawyer; Stella Lord was a women's activist who fought against poverty in Nova Scotia; and Gabrielle Roy, a Québécois author, wrote about the impoverished Saint-Henri district in Montreal and denounced poor conditions for workers in the Second World War. Perhaps most prevalent is Nellie McClung, who fought for women to be legally recognized as 'persons.' In addition to those battles, these women fought to be taken seriously, a feat that's hard to do when your name appears in an ad for cute, seductive lingerie.
Simons has since promised to make a donation to Cornerstone Housing for Women in Ottawa, at the behest of McLachlin, in order to create a real difference.
In an attempt to align with the brand with the growing popularity of women's empowerment movements, Simons unfortunately impaired the very message they were trying to send. However, every mistake is an opportunity to learn. Instead, honor the legacy of these women in a more appropriate way. Build these women statues, not a line of bras; glorify, don't objectify.