The Mosquers Film Festival to promote Muslim filmmakers and bust myths
The Muslim Film Festival runs on October 13 at the Winspear Centre
Nicholas Villeneuve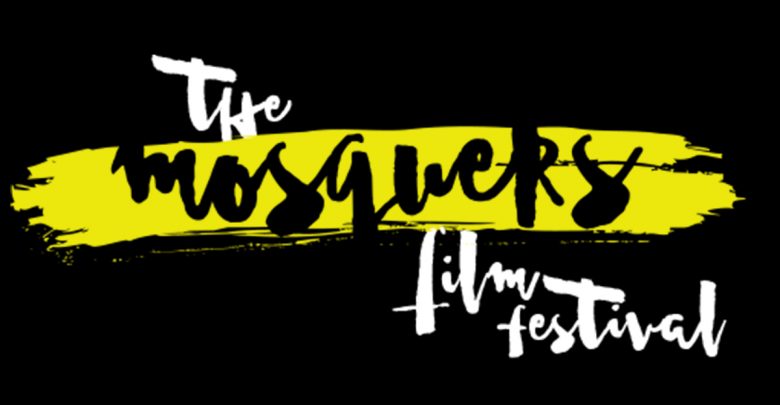 What: The Mosquers Film Festival
When: October 13, 2018, starting at 6:00 p.m.
Where: Winspear Centre
Tickets: $20 for students for festival admission, $40 for students for festival and after-party admission
---
With the continued persistence of Islamophobia in contemporary politics, The Mosquers Film Festival plans to showcase films that explore other sides of the Muslim experience.
The Mosquers is an annual Edmonton-based film festival dedicated to promoting films made by Muslim filmmakers. The festival's main objective is to dispel myths about Muslim people and bring attention to Muslim filmmakers and the Muslim community at large both in Canada and beyond. According to submissions director Hamadi Arrafi, the content and style of The Mosquers' films have increased in variety since the festival's inception.
"Originally, it was all just informative, but today, what we see more often is people taking on the more creative aspect of filmmaking," Arrafi says. "We get submissions that are more dramatic or comedic that still tend to deal with the subject matter of being Muslim today in the modern world."
The Mosquers has its roots on the U of A campus, where in 2006, a group of Muslim students witnessed the mass media portrayal of Muslims as terrorists or so-called extremists. With encouragement from Edmonton's Muslim community, they founded the Mosquers Film Festival, showcasing low-budget short films on the SUBstage with the mission of educating people about the realities of the Muslim experience. Eventually, the festival expanded in scope and scale, being held at the Winspear Centre, the Jubilee Auditorium, and elsewhere, and featuring submissions from Muslim filmmakers in Canada and abroad.
With the festival having grown significantly in the years since, The Mosquers' U of A campus ambassador Anoosha Khan says the festival goes beyond dispelling myths and now helps foster a Muslim film scene.
"[The festival works] to shine light and give a platform to Muslim creators and filmmakers to showcase their art," Khan says.
The Mosquers receives numerous submissions from Muslim filmmakers across Canada, the United States, Europe, and the Middle East. However, Arrafi says they still encourage creative content from Muslim filmmakers from within the province, such as with the Best Local Picture award that grants $1,000 to Albertan filmmakers by a panel of judges.
"We make a conscious effort to promote the works of Muslim filmmakers in Edmonton and across Alberta," Arrafi says.
In addition to promoting the film festival, Khan also plans for The Mosquers to host film production workshops to help Muslim filmmakers and others improve their skills and engage in the film scene in Edmonton.
"In the past, in the Muslim community, I feel like the arts and filmmaking and creative fields have been neglected," Khan says. "Creative arts are a really good tool, I find, for sending a message that anybody can interpret and understand and digest."