Sexual Assault Centre to celebrate 25th anniversary with art exhibition
The exhibit will begin with a speaker event at Assiniboia Hall on October 3
Khadra Ahmed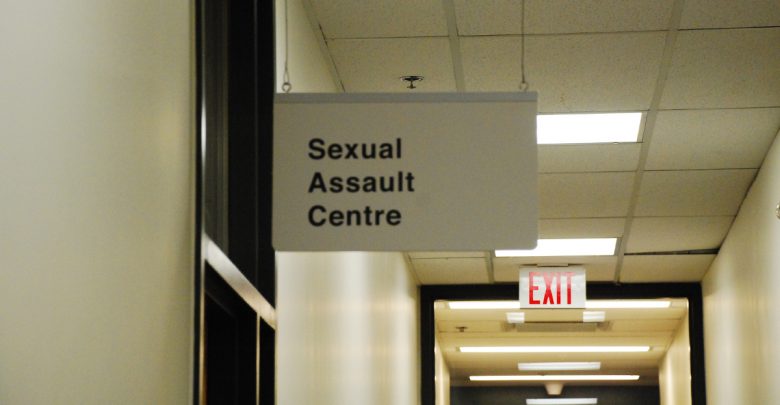 Using art as a vehicle for kindling conversation around sexual violence, the University of Alberta's Sexual Assault Centre is celebrating their 25th anniversary with an art exhibition.   
Showcasing artists connected to the U of A community, the exhibition, called Breaking the Silence, is set to be unveiled on October 3 in Assiniboia Hall. This marks the beginning of multiple events scheduled for the day including two different keynotes by guest speaker Karen B.K. Chan, a sex and emotional literacy educator from Toronto. The exhibit will be open to the public from 10 a.m. to 4:30 p.m. and will run until December 14. 
Starting in 1993 as a Student's Union service, the Sexual Assault Centre was initially run by a single employee. Now operated by the Dean of Students, the centre has grown to be managed by a mix of staff and volunteers.
Despite the many changes over the past 25 years, Sam Pearson, director of the Sexual Assault Centre and a U of A alumnus, believes the centre's values remain constant.
"We've always been connected to the needs of the community and our programming evolves from the needs of students, staff and faculty," she said. "We are always trying to keep in touch with those roots."
The Sexual Assault Centre offers a drop-in program for anyone affected by sexual violence, with a psychological support program specific to students. They also provide an education service where staff and volunteers deliver workshops on consent and sexual assault.
To Pearson, the theme of Breaking the Silence was chosen in hopes of tackling a longstanding stigma surrounding sexual assault survivors. According to the Sexual Assault Centre, one in three females will experience sexual assault in their lifetime. In 2001, a survey of over 1,200 students found 21 per cent of students at the U of A reported having an unwanted sexual experience.
"(Sexual assault) experiences are often shrouded with silence and we are often told not to talk about or that it didn't really happen," Pearson said. "We want to create a space where it's okay to talk about these experiences and what it's like to heal after a traumatizing personal experience."
Chan's public keynote on October 3, titled "What (Else) Can I Do About #MeToo?" will focus on going beyond solidarity with survivors and finding ways to heal in situations that evoke anger. The keynote will take place in Centennial Centre for Interdisciplinary Science 1-440 from 6:30 p.m. to 8:00 pm, and is open to the public with spots being reserved through eventbrite.
Afterwards, the Breaking the Silence exhibition launch reception will take place in the PCL Lounge in CCIS. The reception will feature light refreshments and live performance art including an interactive exhibit called "This is What it Feels Like" which imitates the experience of cat-calling.
Chan's second keynote is specifically catered to Indigenous people and people of colour, focusing on how to maintain self-care and healing in the face of oppression. Taking place in SUB  from 1:00 p.m. to 2:30 p.m., registration for this closed event is done through the centre.
With art submitted from over 18 artists of different genders, sexualities, and racial backgrounds, Pearson hopes the inclusivity of the exhibition and keynotes will inspire students from all backgrounds to take an active role in creating a campus free of sexual violence.
"I think there is something for everyone in the keynotes and the art exhibition. I want to encourage everyone to come out and think about the kind of community they would feel proud of and safe in," she said.