Streeters: What is your favorite shortcut when you're late for class?
"As many buildings as possible to avoid the cold, so I can walk faster"
Kate Turner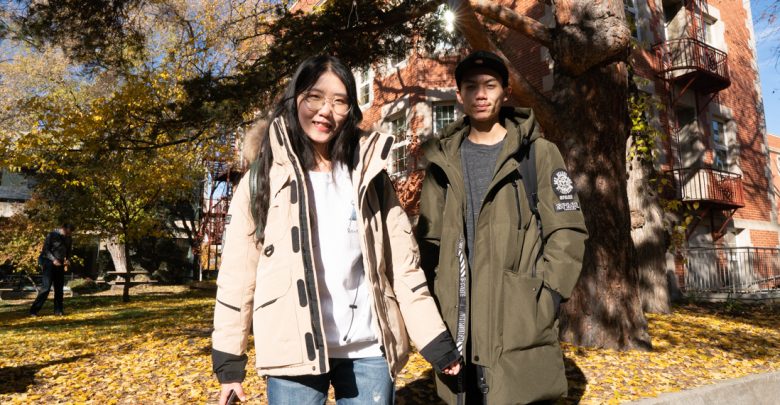 Navigating the university can be a hassle when you have just 10 minutes to get from one class to another. The Gateway asked students what tips they have for getting around campus faster.
Haohan Jiang (Left) — Science I 
"I have never been late for class honestly. But if I was late, I think I would not attend the class."
Renfu Zuo (Right) — Engineering I
"I exit CCIS at the gate between CCIS and the chemistry building and then get into the Tory building, and then go through the HUB and that's the (Humanities Centre)."
---
Arif Mahfuz — Engineering I
"I haven't figured that out yet. When I'm late for class, I'm just late."
---
Kirra Kent — Science III
"If I'm going from Biosci to Tory instead of going through the centre of Quad, I'll go around the back because there are less people, so you go a lot faster. It's not faster because it's faster, it's faster because you're not crowd surfing."
---
Cassidy Sader — Arts I
"As many buildings as possible to avoid the cold, so I can walk faster."
---
Aiken Kundlas — Arts III
"Running."
---
Jake Wojnarowicz — Arts III
"Tunnels, CCIS tunnels."
---
Serena Kusiak — Faculty of Kinesiology I
"My favourite one for staying warm… I study in the basement of (Cameron Library) so I run from there and cut through (Van Vliet) and I go into ECHA… It's all about staying warm for me."