U of A improves in graduate employability according to QS ranking
The university moved up seven places compared to last year's ranking
Adam Lachacz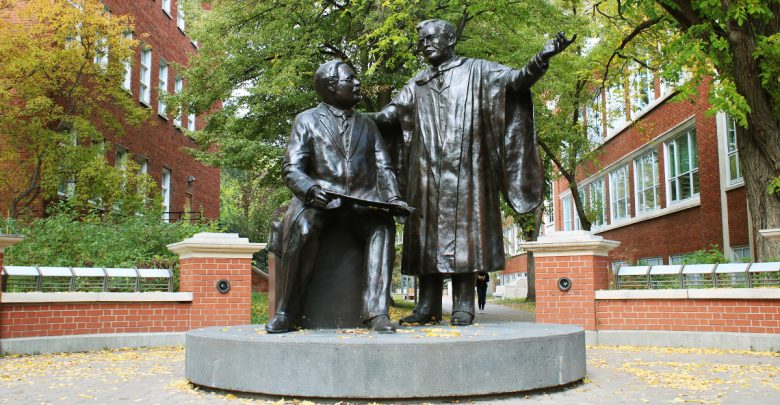 The University of Alberta's student employability ranking improved relative to other global post-secondary institutions for the 2019 year.
According to the 2019 graduate employability rankings by QS World Top Universities, the U of A holds position 87 out of 1,000 post-secondary institutions in terms of student employability, a seven-spot rise from last year. However, according to the 2019 QS World Top Universities rankings, the U of A dropped out of the top 100 ranking of best universities in the world overall.
Blessie Mathew, manager of the Career Centre, said the improved employability ranking is a welcome sign that undergraduates are succeeding in the workforce and that employers are finding the value in U of A graduates.
"University is such an investment," Mathew said. "[Including] financial resources, time, and energy. It is a big deal… People want to ensure they get something meaningful out of it."
The rankings are released annually by Quacquarelli Symonds, a British education analysis firm. The firm used criteria like employer-student connections, partnerships with employers, and graduate employment rates to create an overall graduate and undergraduate employability ranking.
Other Canadian universities in the 2019 graduate employability rankings list include the University of Toronto in 12th place, the University of Waterloo in 25th place, the University of British Columbia in 38th place, and McMaster University in 93rd place.
According to Mathew, the rankings provide students with some gauge as to what levels of workplace opportunities they can expect to receive from an institution. Mathew said that research shows one of the top reasons students attend university is to improve their work prospects.
"Students are attending university to get better outcomes," she said. "When students are making decisions on what university they attend, often they look at the quality of their program, [but] what career and work search supports exist are also an important factor."
The Career Centre offers a variety of services and grants to aid students in their professional development. Some of these include job shadowing, internships, and resume building workshops.
One of the areas the U of A improved upon from last year's ranking was in connections with employers. Mathew said this is due in part to the economy improving and the Career Centre growing stronger connections with employed U of A alumni.
"It is always a top priority for us at the U of A to build partnerships [with potential employers]," Mathew said. "Many employers express…  that they are truly interested in recruiting U of A grads."
Mathews added that the Career Centre has seen an increase in students participating in their programs across the board since last year. In the 2017-18 academic year, 321 students secured work experience placements, compared to the year prior where 234 students did.
Last year 1,600 students attended career advising and 450 students received funding from various grants to help them attend professional development or leadership conferences.
For Mathew, while the improved ranking is exciting, she says the Career Centre will continue to expand its services. She hopes the university can offer more funding in the future so that opportunities for career advancement can be given to every U of A student.
"We need more money," Mathew said. "We will take all the money we can to fund more programs and more support for students… A big dream of mine is [that] every student would be able to participate in our mentoring program."
Mathew said she hopes students will continue to make use of the Career Centre. She added that students can utilize any of the career advancement opportunities at any point in their degrees.
"We really want students to engage with us in some way," Mathew said. "The earlier in their degree they come, the further ahead they will be once they graduate."